The List 2018: Who Are The Richest Rappers In The World? – The Cheat Sheet
50 Cent is still one of the richest rappers in the world | Hiphop_global via Instagram
What do Nelly, Akon, and Timbaland have in common? Besides being talented musicians, each has a spot on the 2018 Money Inc. list of the world's richest rappers. Who else appears on the list? The richest rappers may surprise you.
Biggie Smalls aka Notorious B.I.G.
Never mind the fact that this uber-rich rapper has been dead for more than two decades. His estate is one of the richest in the world. Slain in 1997, the super-sized singer sold just 17 million albums during his short life. Nonetheless, he planned well, and now his family reaps major dollars from record sales as well as licensing fees from artists who sample his songs.
50 Cent
Despite declaring bankruptcy several years ago, the rapper is still worth at least $64 million. One reason multi-talented entrepreneur's not broke today is because he made the brilliant decision to partner with the super successful Vitamin Water company.
Nelly
Born Cornell Iral Haynes in 1974, Nelly has sold more than 21 million record albums thus far. Demanding some of the highest ticket prices when he tours, Nelly also earns a nice living as a television and movie actor. That's why he has at least $60 million in the bank.
The Beastie Boys
Formed in New York City in the late 1980s, the Beastie Boys served as Madonna's opening act before being named the top-selling rap group by Billboard Magazine in 1991. With too many platinum record sales to count, the band is easily worth a collective $75 million, making them all among the richest rappers in the world.
Akon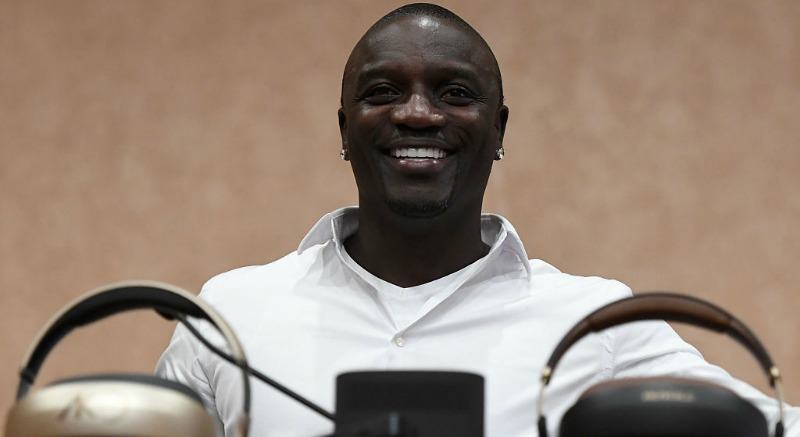 Akon is one of the richest rappers in the world and has worked with the biggest names in music | Ethan Miller/Getty Images
Before he shortened his name to the more easily pronounced Akon, the rapper from St. Louis was known by his birth name, Aliaume Damala Badara Akon Thiam. The singer who worked with Michael Jackson, Snoop Dogg, Eminem, and Whitney Houston currently produces Lady Gaga and is worth a purported $80 million.
Timbaland
Virginia-born Timothy Zachery Mosely changed his name to Timbaland, wrote 99 hit songs, and put $85 million in the bank. A talented rapper himself, Timbaland founded Mosely Music Group where he produces first-class albums for the likes of Ludacris, Jay Z, and Nelly Furtado.
LL Cool J
Worth a cool $100 million, the super-successful rapper started life as James Todd Smith of Long Island, New York. Sure, he's sold about a bazillion records, but the multi-talented rapper also rakes in the big bucks as a movie actor.
Pharrell Williams
As skilled at business as he is at rapping, the well-paid Williams composed music for numerous Hollywood movies, including Spiderman 2 and Despicable Me. If that weren't enough to fatten his wallet to the tune of $130 million, Pharrell also enjoys lucrative partnerships with Louis Vuitton, Adidas, Uniqlo, and other clothing companies.
Snoop Dogg
Worth a touted $135 million to his name, the former Calvin Codozar Broadus is one of the wealthiest music moguls ever. Of course, Snoop does a lot more than rap. In 2015, the hip-hop star invested in a cannabis delivery service called Eaze. Today, the multi-faceted rapper also sells an iPhone app, Snoopify, that reaps a reported $30,000 per week.
Lil Wayne
With more Billboard Hot 100 hit records than Elvis Presley, Lil Wayne is an ideal example of someone who got in trouble, spent time in prison, then turned their life around. Not only does Lil Wayne sell a whole lot of records, but he also owns a clothing line as well as a cigar company. All told, Lil Wayne is worth somewhere around $130 million.
Kanye West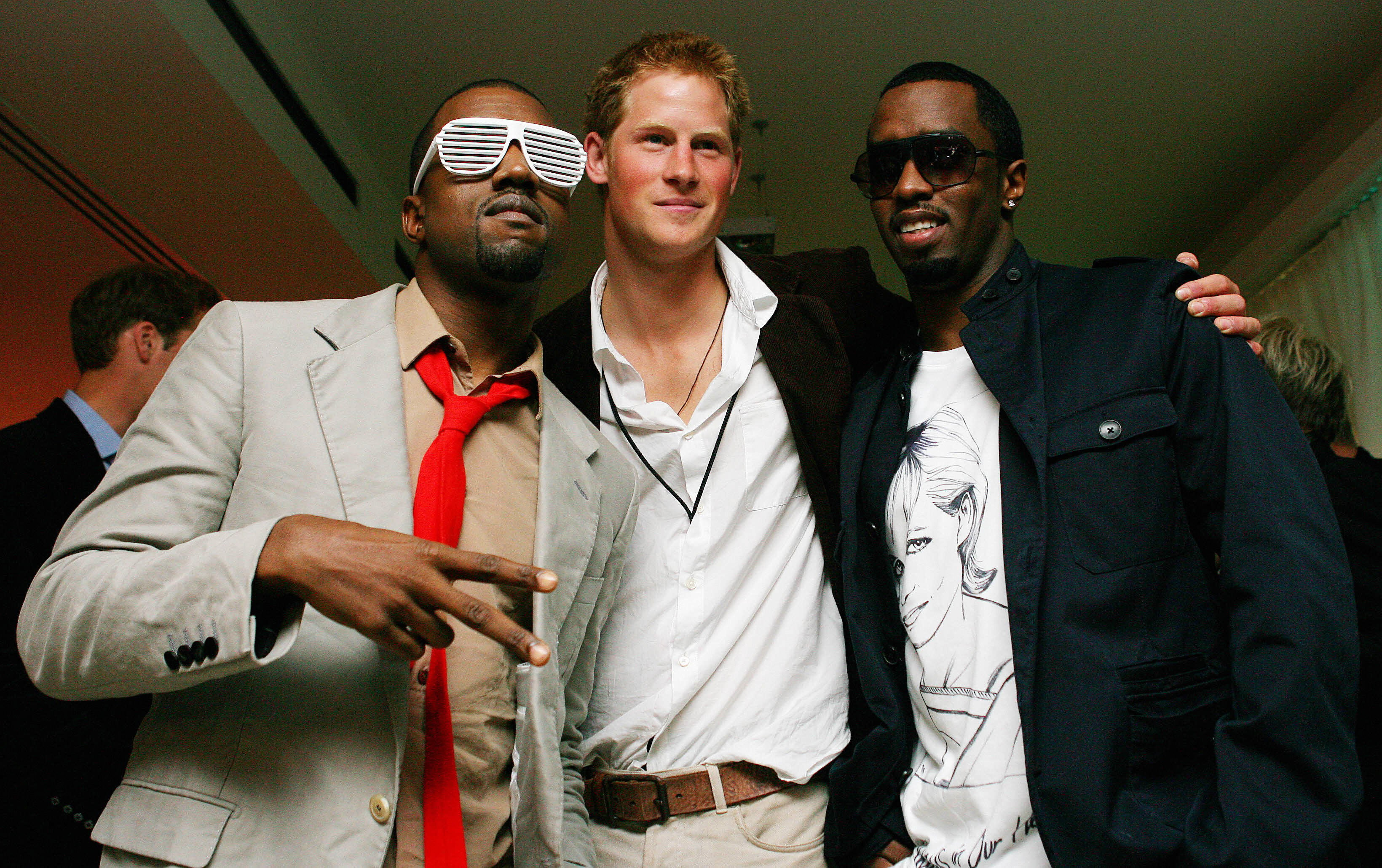 Kanye West is everywhere | Carl de Souza/AFP/Getty Images
Love him or hate him, but Kanye West is worth a proverbial bundle. The Grammy-winning rapper has sold plenty of records, but it's his Yeezy line of boots and clothing that rakes in cash. Also, the rich rapper who is worth around $145 million also collaborates with the Nike shoe company and clothes designer, Louis Vuitton.
Usher
One of the few famous rappers to use his birth name, Usher is reportedly worth more than $180 million. Contributing to his wealth are a school supply company called Yoobi and several Usher-owned eateries.
Jay-Z
Beyonce's better half is not only a talented songster, but he also ranks close to the top of the heap of world's richest rappers. Born Shawn Corey Carter in Brooklyn, the hip-hop artist made millions before branching out into the world of business. Today, Jay-Z co-owns the popular 40/40 club in Manhattan and serves as president of Def Jam Records. No wonder he's worth more than $650 million.
P Diddy
Last year's top-earning rapper, the former Sean Combs made a fortune in the rap industry before turning his attention to things like making Ciroc vodka, designing Sean John clothes and investing in a water company called Aquahydrate. Combs' entrepreneurial savvy (he also owns several restaurants) has earned him more than $735 million to date.
Dr. Dre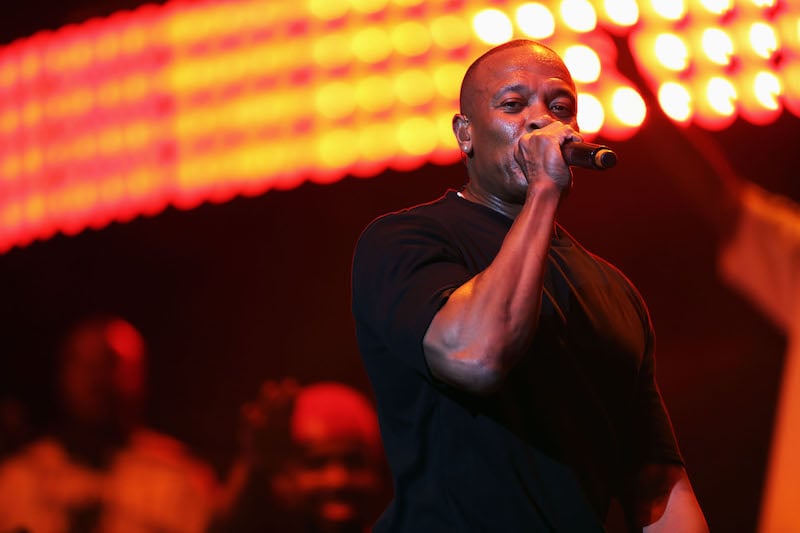 Dr. Dre is the richest rapper | Chelsea Lauren/Getty Images
The rapper set out on the road to fame and wealth with NWA. After the band broke up, Dre established a record company known as Aftermath Entertainment. The label signed unknown acts such as 50 Cent, Mary J. Blige and Eminem and turned them into stars. Dre's biggest cash boost came when he sold his Beats by Dre company to Apple for a purported $3 billion. Today, Dr. Dre's bank account is stuffed with more than $810 million, earning him the No. 1 spot on the list of world's richest rappers.
It's not exactly easy to get ahead in the rap game. Those that do, however, can look forward to a life of luxury, big bucks, and worldwide fame.
Source: Read Full Article