The Creme Shop Launched A Makeup Collection, Meaning K-Beauty Is More Accessible Than Ever
Love K-beauty but hate having to trek to the nearest Sephora or Ulta to snag products or wait weeks for them to be delivered in the mail? The Créme Shop's makeup collection, which just launched in stores at CVS pharmacy and Riley Rose as well as online at thecremeshop.com, is here to make accessing your dream products way more accessible. In October, the brand dropped a Hello Kitty collaboration brimming with products to tend to all your skincare and bath needs. (Think sheet masks, bath bombs, hand cream, lip balm, and more.) Now, the brand is back with a sophomore bang in the form of 220 (!!!) makeup products ranging from highlighter and bronzers to palettes and lipstick, and more. Everything ranges from $7 to $30 in true drugstore style. Did CVS' beauty aisle just get astronomically better? Let's just say Sephora better watch out.
In case you're not familiar with The Créme Shop, they're a Los Angeles-based brand that began as a manufacturing plant in South Korea over 45 years ago. They're 100 percent cruelty-free, are dedicated to offering K-beauty-inspired products that are both affordable and accessible, and boast adorable packaging to boot. What's not to love?
Below, I picked out some of my favorite pieces from the new makeup collection, although you really should check it out in full to see the full range of colors and offerings. They make for excellent stocking stuffers so don't forget to swing by your nearest CVS on the way to your next holiday party.
Split Personality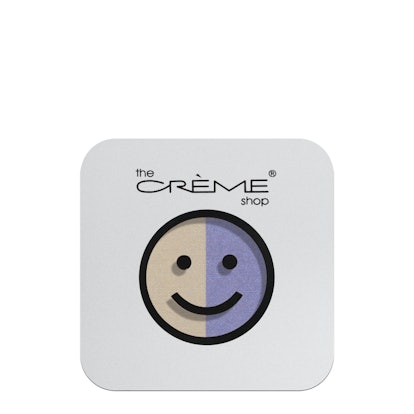 "Angel Face" Powder Highlighter Duo Glow with the Flow
$12
The Creme Shop
Glow like a literal angel with the two-in-one highlighter duo. Because the holiday season is the best time to be a little extra.
Draw The Line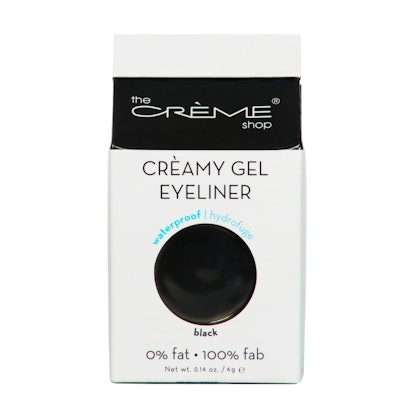 "Crèamy Gel Eyeliner" Black (Waterproof)
$9
The Creme Shop
This waterproof gel eyeliner pot promises long lasting wear and smooth application, no flakes, smudging, or creasing allowed.
Ready, Set, Go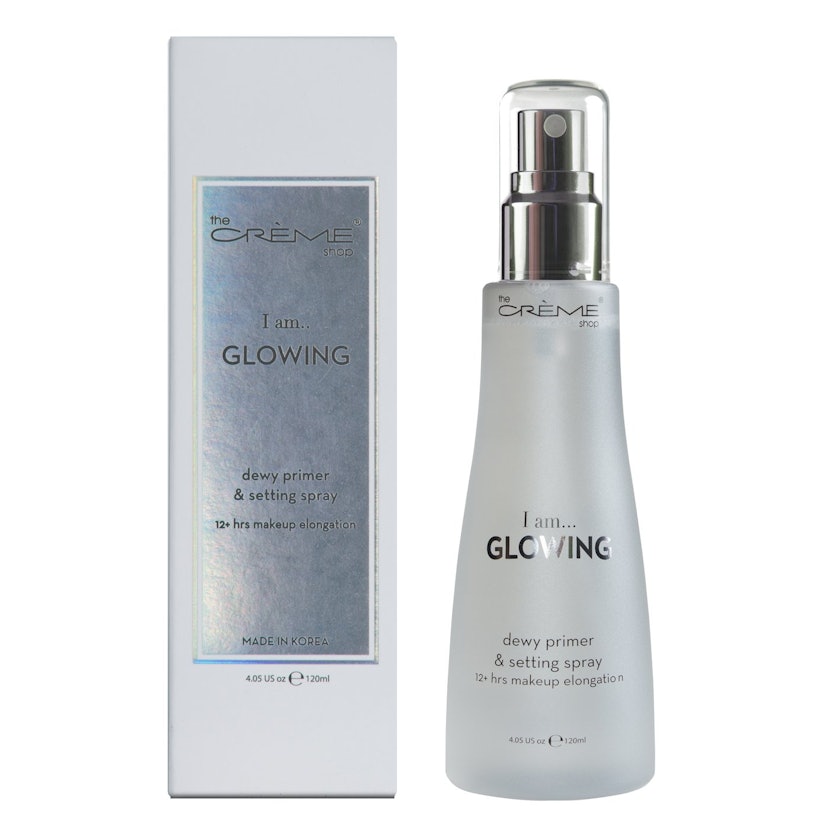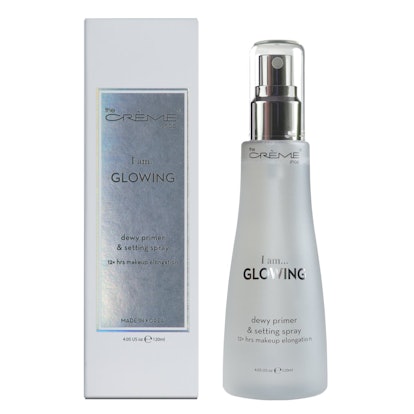 "I am GLOWING" Dewy Setting & Priming Spray
$15
The Creme Shop
I hate when I can feel my makeup flaking or melting off my face only minutes after applying it. This spray will help ensure that your look stays on and does it with a dewy glow. It's a win-win.
Pucker Up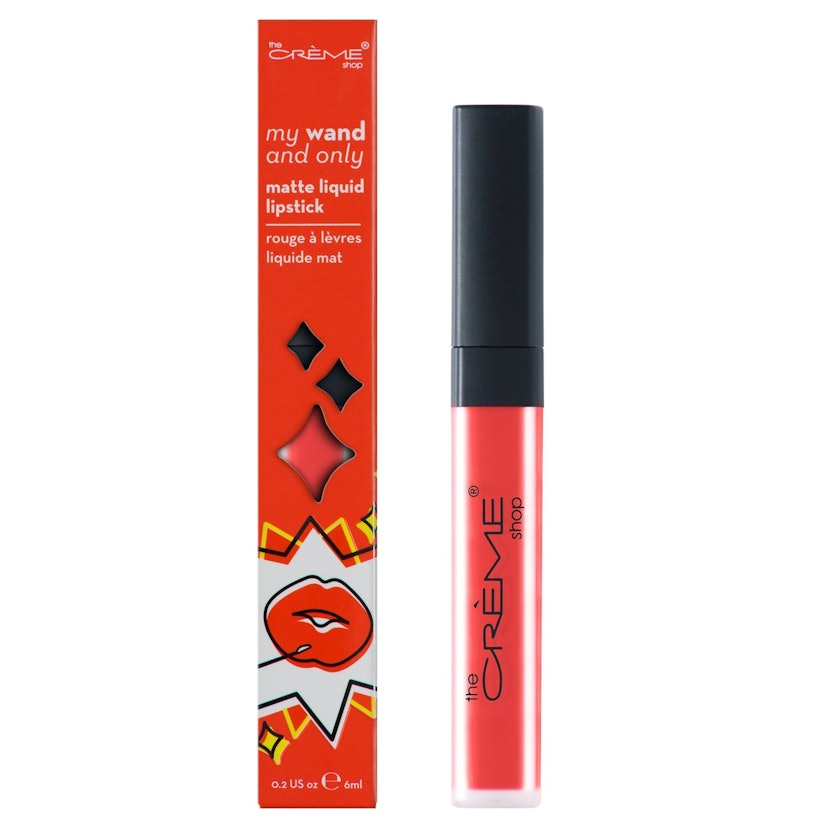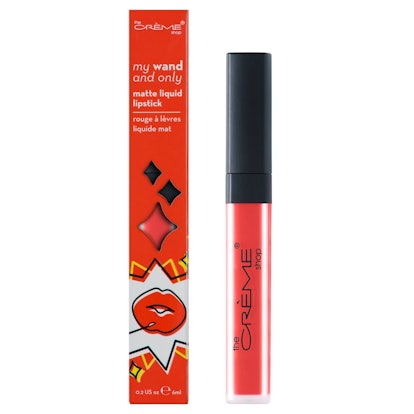 "My Wand & Only" Matte Liquid Lipstick Coral Me, Baby
$10
The Creme Shop
This liquid lipstick not only comes in a cute pop art box, but it promises a velvety, matte finish that will last all day long without cracking. While I love this bright coral shade there are many to choose from—one will definitely please your pout.
Small But Mighty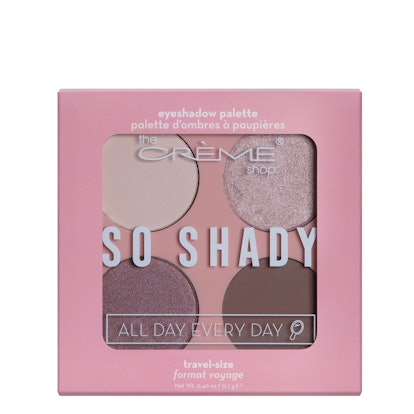 "So Shady" Eyeshadow Palette All Day Every Day
$15
The Creme Shop
Look at these shades and tell me they don't make you think of the Sugarplum Fairy. They're sweet, sparkly, and would make for an excellent New Year's Eve look! Featuring two matte shades and two metallics, this palette is the perfect little kit for a super cool eye.
Beach, Please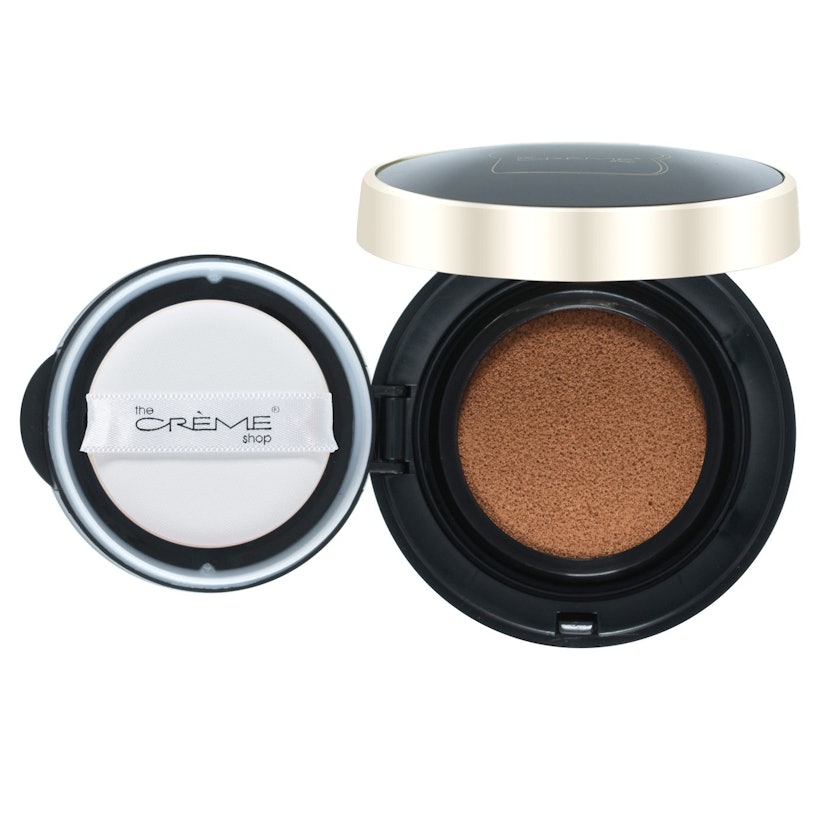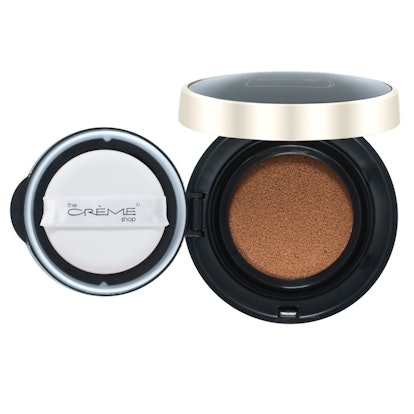 "Toasty" Cushion Bronzer in 1
$20
The Creme Shop
This compact is a bit of a wunderkind. It's a bronzer, shading cream, and blending sponge all in one that will leave you with a warm and sun kissed glow. While this shade is fit for fairer and medium skin tones the makeup collection boasts three different shades of bronzer, so there will be one that works for you.
Source: Read Full Article