Sandra Oh and Andy Samberg Are Hosting the Golden Globes? We're Surprised AND Delighted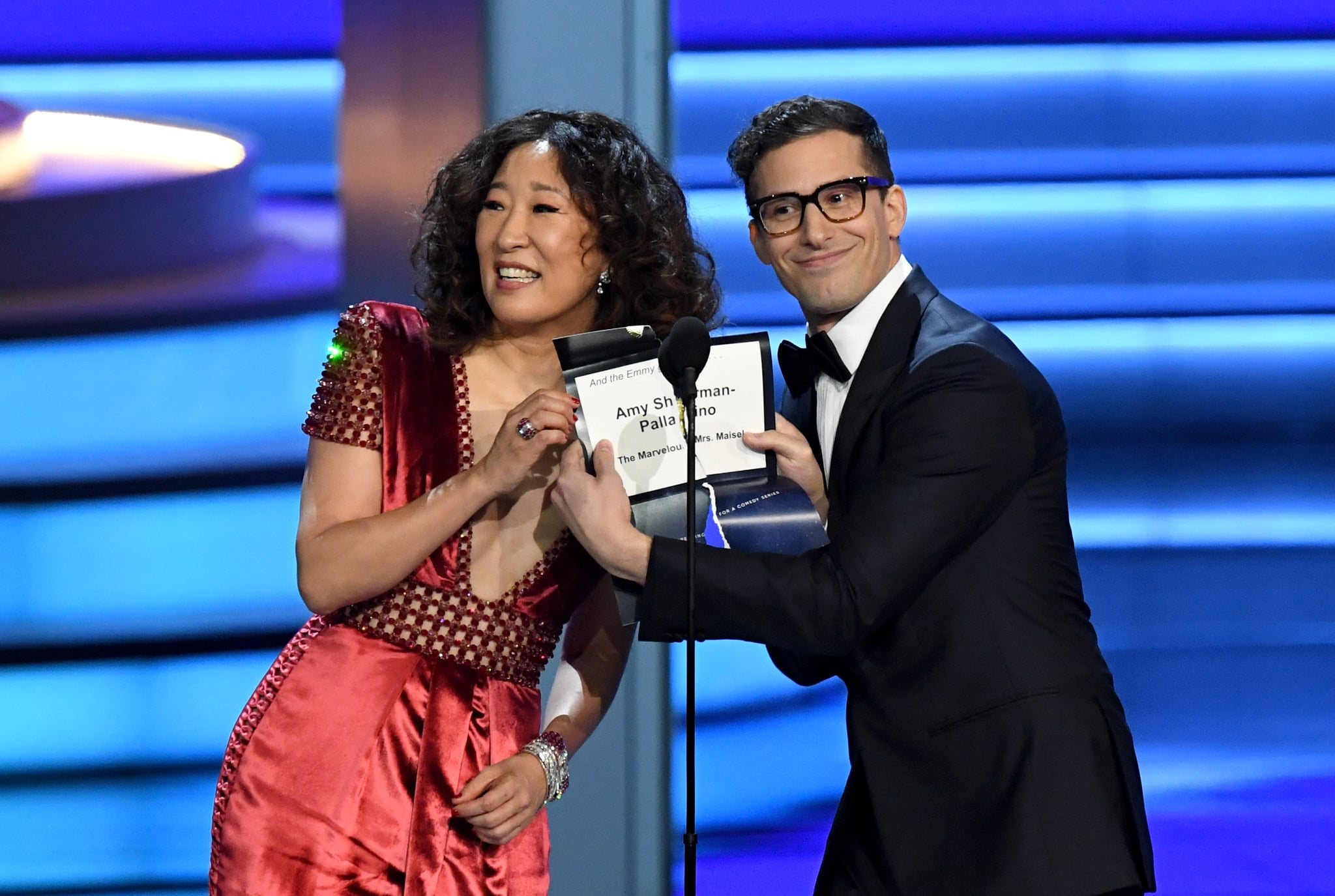 We officially have a host for the 2019 Golden Globe Awards, and it's . . . Sandra Oh and Andy Samberg?! The two have never been in a film or TV project together, but they proved they have excellent chemistry while presenting at the Emmy Awards in September of this year. In the hilarious bit, Oh ripped up the envelope that named the winner for outstanding directing in a comedy series, saying she "had a moment" and "got overwhelmed." She then started panicking and announced La La Land as the winner.
The joke about the infamous 2017 Oscars slip-up was funny in itself, but clearly Oh and Samberg sold it enough to make them great candidates for cohosts! Who would've thunk? Then again, Oh has proven herself a legendary actress, and Samberg is a clear bright spot on the list of Saturday Night Live alumni. We can't wait to see how this pans out. The Golden Globes will air on Sunday, Jan. 6.
Source: Read Full Article