R. Kelly Headed Back to Jail After Failing to Pay Child Support
R. Kelly is heading back behind bars after failing to pay more than $160,000 in back child support, an ongoing legal issue unrelated to his highly publicized sexual abuse charges.
Last month, a Chicago judge issued an order that would send the 52-year-old "I Believe I Can Fly" singer to jail if he doesn't pay $161,663 he owes his ex-wife Andrea "Drea" Kelly, with whom he shares three children, including one minor, by 10 a.m. on Wednesday, according to the Chicago Sun-Times. Her manager told the newspaper that Kelly had stopped making required $20,000 monthly child support payments last spring.
The singer, whose real name is Robert Kelly, appeared at a hearing about the case on Wednesday afternoon and was then taken into police custody, E! News has confirmed. A spokesperson for the Cook County Sheriff's Office said Kelly is set to be transferred to jail, and must pay the $161,633 to be released. His next court date on the child support case is on March 13.
Also last month, Kelly was charged with aggravated sexual abuse of four female victims, including three who were between the ages of 13 and 17 at the time of their alleged encounters with him. The singer, who pleaded not guilty to the charges and recently spoke out about them on CBS This Morning, was released from jail after three days and after posting $100,000 in bail—the required 10 percent of a $1 million bond.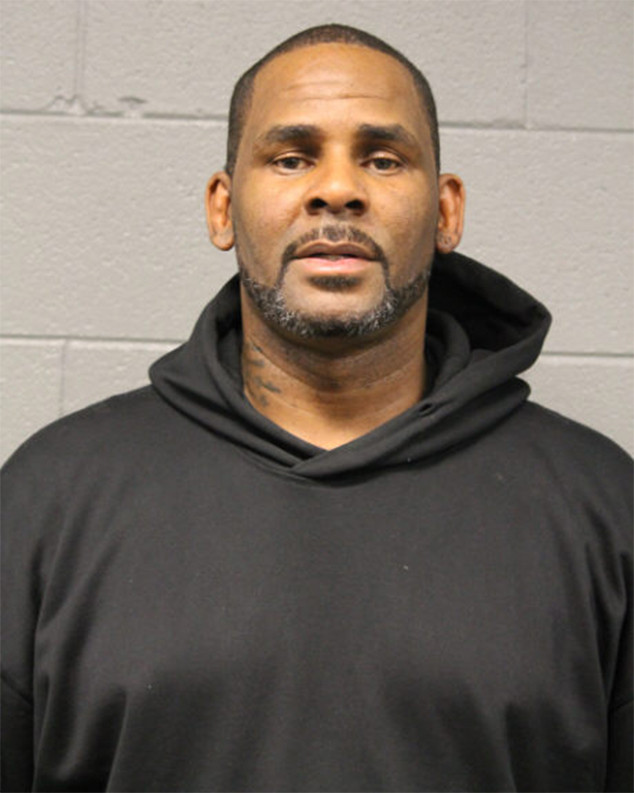 Chicago Police Department
A female fan who had met him on a Lake Michigan cruise in the fall put up the $100,000 for his bail, according to the Chicago Sun-Times, which quoted his defense lawyer, Steve Greenberg, as saying said after the bond hearing that the singer's finances are "a mess." The newspaper noted that Kelly's income took a significant hit after he was dropped by his record label amid public outcry over allegations of sexual abuse of minors raised in the recent Lifetime docu-series Surviving R. Kelly.
But his ex-wife's manager told the Chicago Sun-Times that the singer "is not without means," adding, "Not until he was arrested did he say he didn't have any money."
At the sex abuse case bond hearing, the judge denied a request from prosecutors to hold Kelly in jail until he had both posted bail and paid his child support. Kelly's next hearing in that case is set for March 22.
Source: Read Full Article