Prince Harry Might Not Be 'Comfortable' With the Celebrity Life Meghan Markle Wants, Expert Speculates
Prince Harry and Meghan Markle stepped down as senior royals in 2020, and the couple has since been trying to establish a life in the United States separate from the royal family. However, according to a branding expert, Harry and Meghan could be disagreeing on the trajectory of their post-royal life.
What Prince Harry and Meghan Markle have been doing after stepping down in 2020
One goal Harry and Meghan had upon their departure was establishing financial independence. As such, the Duke and Duchess of Sussex have been getting jobs in their new home in California.
For example, they signed deals with Netflix and Spotify to produce content for the streaming platforms. They also have a book deal with Penguin Random House. Additionally, Harry is a chief impact officer for the mental health startup BetterUp.
Harry and Meghan also continue to support charities and causes they are passionate about. They have spoken out about global issues such as racism, vaccine inequality, and crises in Afghanistan and Ukraine.
Prince Harry might not be 'comfortable' with the celebrity life Meghan Markle wants, expert says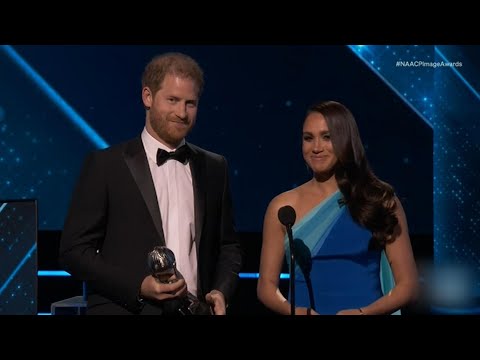 According to branding expert Lida Citroën, Harry and Meghan need to figure out whether to market themselves as royals or as celebrities. However, the pair could disagree on the trajectory of their post-royal life.
"It probably would feel more natural to [Meghan]—and I'm guessing because I don't know them—to want the celebrity [lifestyle]," Citroën said on Us Weekly's Royally Us series. "There's a lot of risks that come with that. There's a lot of treacherous landscape. And that might be something Harry's not comfortable with because he grew up in a different culture, which is the institution's culture."
The expert added, "I could see them almost being pulled in different directions—her going celebrity and him still feeling the comfort of the institution but being attracted to the freedom that you supposedly get with celebrity."
The Sussexes have been accused of 'exploiting' the royal brand
Royals are technically public servants who help the people of their country. However, Harry and Meghan have been accused of taking advantage of the royal brand to make money.
"Meghan just doesn't get it," royal author Tom Quinn said on the To Di For Daily podcast. "She thinks, 'Well, you know, you play the cards you've been given. I've married into the royal family, this is a huge advantage. Why can't we do something commercial with it?'"
He added, "I think that epitomizes the problem between the two outlooks. You know, there's Meghan thinking: 'Well, the royal family is a brand. You know, it is something we can exploit even if we exploit it for good.'Which I know Meghan would like to do, you know, to give hope to people and inform people and try and change the world for the better."
Quinn explained that "using your royal status to promote a business which is there to make a profit" is "anathema to the royal family."
Source: Read Full Article