Nick Jonas Documented Priyanka Chopra's First Time Watching 'Elf' With A Sweet Video
For many people (myself included), the Christmas season doesn't truly start until you've watched Elf. But surprisingly, there are some out there who haven't seen the classic Will Ferrell comedy yet, including one particular new bride. According to his Instagram video, Nick Jonas watched Elf with Priyanka Chopra. To make their holiday viewing all the more fun, it was actually Chopra's first time seeing the film.
Jonas thankfully posted the short clip from the couple's movie-watching date so that fans everywhere could join in the joy. The pair was watching one of the last scenes in the movie, in which Buddy the Elf tries to help fix Santa's (played by Ed Asner) sleigh. As it turns out, what the sleigh really needed was a little bit of that good ol' Christmas spirit. In the film, Jovie (played by Zooey Deschanel) gets a crowd of New Yorkers, and Chopra, to sing along to "Santa Claus Is Coming To Town," which helps the sleigh fly. It's super cute stuff, really. But watching the Quantico star sing along too, while being filmed by her adoring husband, is almost too much cuteness to handle.
Toward the end of the clip, as the sleigh gets kicked into gear, charged up by the Christmas spirit, Santa remarks that he's "too old for this," considering the wildness of the scene. But Chopra yells at the screen to tell Santa to keep going, as she said, "No you're not, Santa!" While it might have been her first time watching the classic movie, something Jonas confirmed in his caption for the clip, it sounds like she really got into it, as anyone who watches it is guaranteed to do.
It seems as though Chopra and Jonas are taking some much-needed time for rest, relaxation, and Christmas films after all of their exciting wedding celebrations. As you're likely well aware, the couple recently celebrated their marriage in multiple ceremonies (both a traditional Hindu ceremony and a Christian one) in late November and early December.
As People reported, they were officially married on Dec. 1 at the Umaid Bhawan Palace in Jodhpur, Rajasthan. Chopra, along with the wedding party, was dressed in a Ralph Lauren design for the Dec. 1 event. According to People, there's a very special meaning behind who the couple chose to dress them for their big day. In 2017, Chopra and Jonas both attended the Met Gala in Ralph Lauren designs. Their appearance at the fashion event took place one week after their unofficial first date, also per People.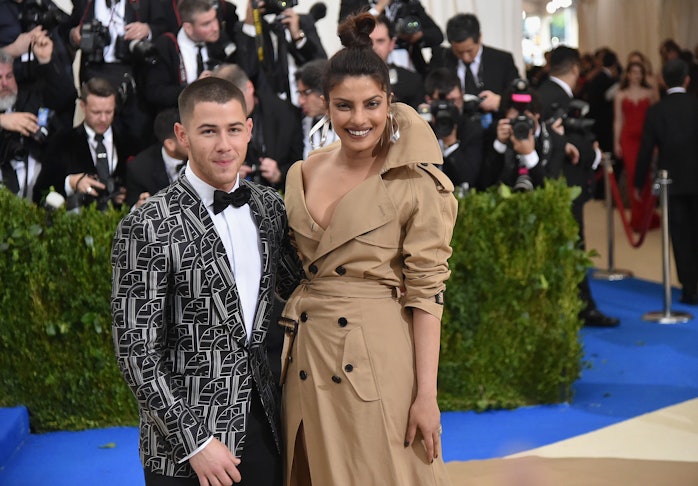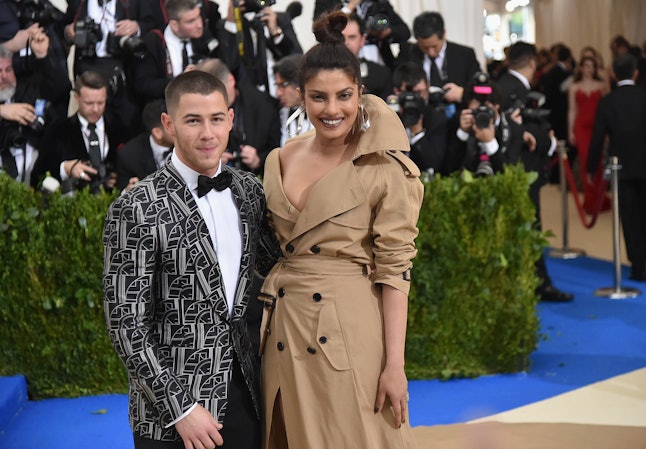 Chopra and Jonas seem to be settling into married life quite well, as their recent Instagram update shows. A different kind of update, also via Instagram, shows how well things are going for the newly married pair. According to Teen Vogue, the Baywatch star made a pretty major change to her Instagram username recently, as she now goes by "Priyanka Chopra Jonas" on the social media platform.
Based on all of these updates, it sounds like Mr. and Mrs. Jonas are not only enjoying married life, but they're enjoying some Christmas classics together, too.
Source: Read Full Article