Mike Tindall Reportedly Described Prince Harry With 1 Word at the Platinum Jubilee Concert
TL; DR:
Prince Harry and Meghan Markle were in the UK for Platinum Jubilee weekend.
Mike Tindall, husband of Princess Anne's daughter Zara Tindall, reportedly called Prince Harry a "b*****d" after the Platinum Party at the Palace.
Prince Harry's cousin-in-law previously joked that royals would like to throw punches at him.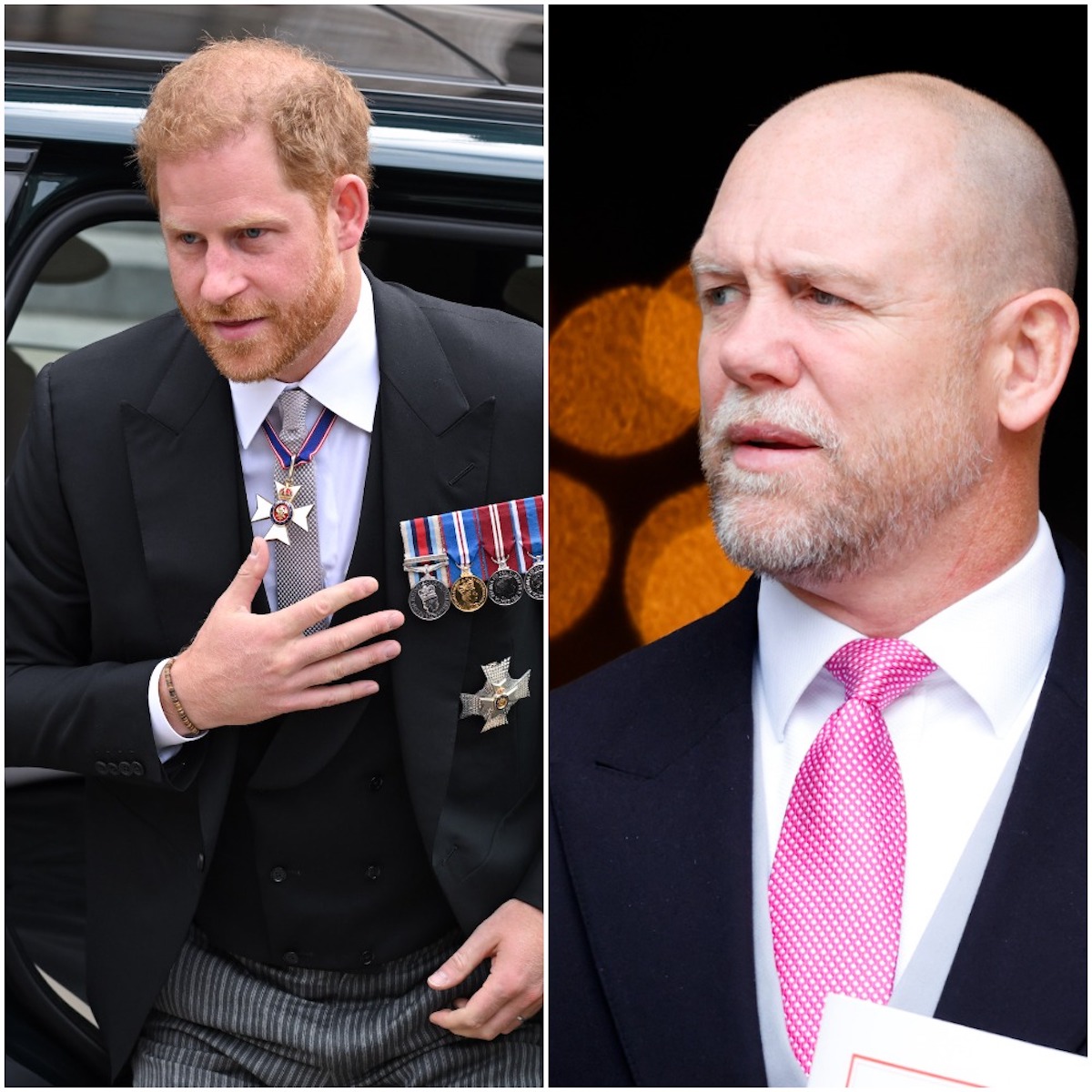 Mike Tindall reportedly had a choice word to describe Prince Harry during the Platinum Jubilee weekend. The Duke of Sussex returned to the UK with Meghan Markle, and their two children, to celebrate Queen Elizabeth II's 70 years on the throne. According to one UK outlet, Harry's cousin-in-law shared exactly how he felt about the 37-year-old's behavior at the jubilee concert.
Mike Tindall reportedly referred to Prince Harry as a 'b*****d'
Express reported Tindall described the Duke of Sussex's behavior as that of a "b*****d" the night of the Platinum Party at the Palace.
The outlet reported Tindall made the remark to a fellow guest at a reception following the concert, which took place outside Buckingham Palace. According to Dictionary.com, the word Tindall used is British slang for the head of the penis. Typically, it's used to describe someone who is "acting stupid or contemptibly."
Tindall watched the performances from the royal box. Nearby sat the Duke and Duchess of Cambridge with their two oldest children, Prince George, 8, and Princess Charlotte, 7. Held on June 4, 2022, the star-studded concert featured appearances by Queen + Adam Lambert, Alicia Keys, George Ezra, and more. 
On the June 7 episode of his podcast, The Good, The Bad, and The Rugby, Tindall touched on the Party at the Palace. "It was at the concert where there was a bit more of a chat together because we went in and had a drink with everyone after," he said. "I think the committee that put it together did an incredible job."
Meanwhile, Harry and Meghan weren't there for the Party and the Palace. The day included a different type of party for them. On June 4, their daughter, Lilibet "Lili" Diana Mountbatten-Windsor, turned 1. They reportedly hosted a casual birthday party for Lili at their UK residence, Frogmore Cottage.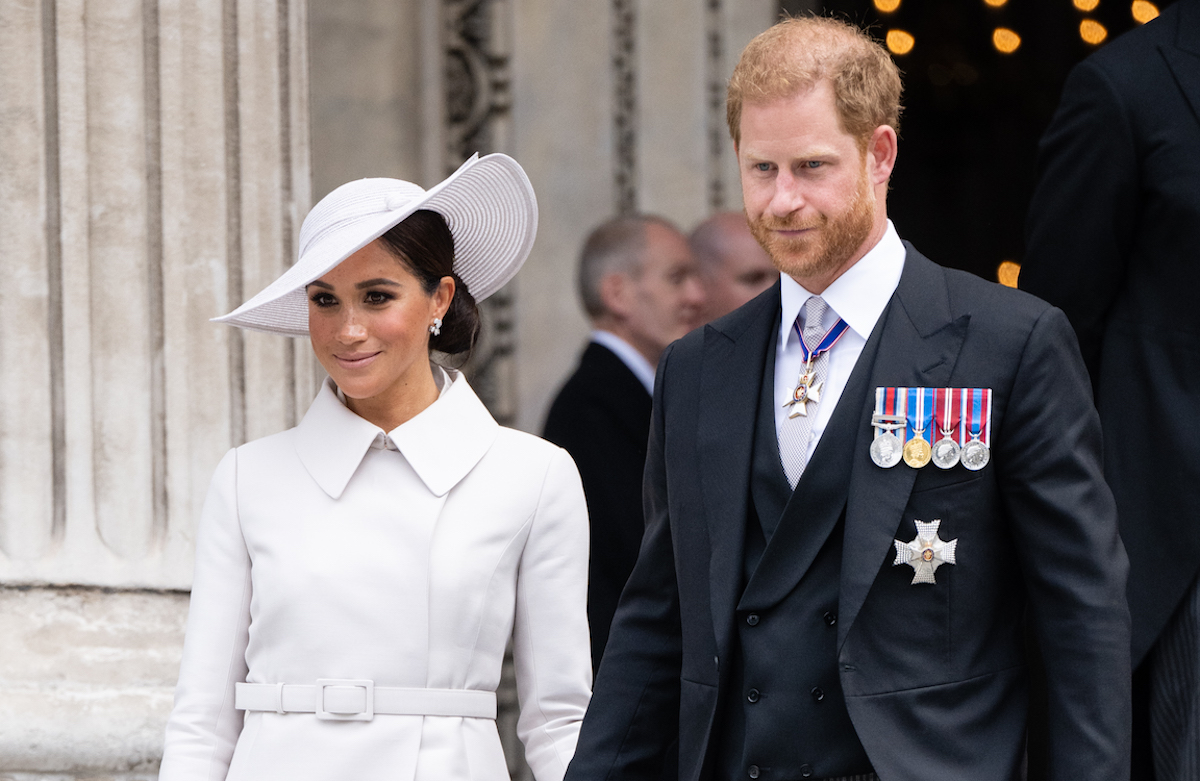 Mike Tindall and Prince Harry had an awkward moment at the Platinum Jubilee service
The Duke of Sussex and his cousin-in-law appeared to have a tense moment at the National Service of Thanksgiving on June 3, 2022. After Harry and Meghan sat in the second row, they exited St. Paul's Cathedral, where they waited for their car.
Nearby were Zara and Tindall. As body language expert Judi James told Express, Zara chatting with Harry and Meghan seemed to create something of a "dilemma" for Tindall.
"With Mike's closeness to William in mind, it also appeared to have created a bit of a dilemma as Harry stepped out into Zara's group as they waited for their transport," she said. James explained that while Zara looked "happy to chat," her husband had a "look of awkwardness" on his face. Tindall didn't say anything to Harry or Meghan, which, as James pointed out, is unlike his "easy-going" style.
Mike Tindall joked royals wanted to punch Prince Harry in 2021
Tindall's description of Harry during Platinum Jubilee weekend wasn't the first time the royal spoke candidly about the Duke of Sussex. The former pro rugby player joked during A Question of Sport Live in September 2021 about the father of two.
He recalled how he once playfully hit Harry in a bar after winning the World Cup in 2003. Tindall had been celebrating in Sydney, Australia, when Harry came in. He remembered how he and a teammate threw punches at Harry to see how quickly his protection detail would step in.
Tindall ended the anecdote, supposedly saying, "At Balmoral, the family are now having the same conversation. Except the Queen has taken his security away."
Source: Read Full Article