Meghan Markle And Prince Harry's New Home Has A Major Problem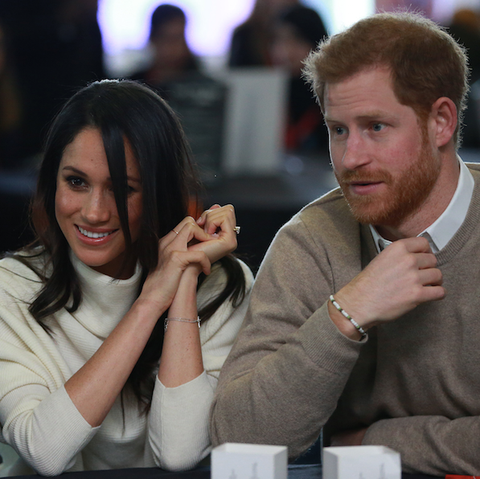 Meghan Markle and Prince Harry are moving out of the "goldfish bowl" of Kensington Palace and over to the Windsor Estate, where they're renovating a cute place called Frogmore Cottage. Which, to be honest, should really be called Frogmore Very Giant House, because it's huge. But there's a slight problem.
Aside from the fact that Frogmore has to be converted from five separate apartments to one cozy home, there's a slight problem with its condition. To quote my favorite meme, it's:
Royal biographer Ingrid Seward tells People that the estate is "pretty dilapidated now," which means Meghan and Harry are going to have to do a pretty extensive renovation. The outlet reports that they've also already started plans to "freshen the landscaping."
Instead the Queen has given them Frogmore Cottage in Windsor. It's within the private Home Park and faces the beautiful grounds of Frogmore House. It's where they had their private evening wedding party & where their gorgeous engagement pictures were shot. pic.twitter.com/uByYVm7pWC
Considering the fact that Frogmore sits on 35 acres, it'll be a pretty big job—though the home looks super charming based on the above pic. Plus, it has special meaning to Harry and Meghan (they had their wedding reception at a larger house on the same property!), so clearly it'll be worth the…uh…taxpayer money.
From: Cosmopolitan US
Source: Read Full Article