Looking Back on the Most Epic Celebrity Clapbacks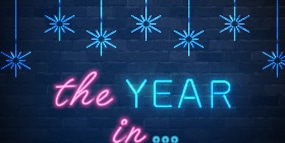 Watch out, trolls.
In 2018, celebrities had approximately zero f–ks to hand out when it came to dealing with criticism, delivering so many delicious clapbacks at such rapid speed that they were almost making Amazon nervous.
Now, you may be asking yourself: self, what exactly is a clapback? Per our friends over at Urban Dictionary, it's "basically a comeback, most likely pumped with attitude, sass and or shade."
And stars like Kelly Ripa, Chrissy Teigen, Ariana Grande and more had more than enough attitude, sass and shade to spare when dealing with critics on all forms of social media, proving they can dish it out even better than they can take it.
And while it was probably pretty embarrassing for the trolls, who must've felt like toast seeing how they just kept getting burned, it was downright entertaining for the rest of us. But sometimes, the stars were even trolling themselves, proving laughter truly is the best medicine for a social media burn.
To close out 2018, we compiled a round-up of the most epic celebrity clapbacks of the year, with Julia Roberts, Blake Lively, the cast of Riverdale, and yes, some of the Kardashians, making the list…
Instagram
Kelly Ripa

It's official: Ripa is the clapback queen of 2018.
This year, the Live With Kelly and Ryan host had exactly zero effs to give when it came to haters commenting on her life on social media. And it was epic.
"I love a clapback. I love a troll but I love to troll a troll. Like, if you're gonna troll me, then I'm gonna troll back," she said on The Wendy Williams Show. "And that, we can all agree, that is the way God intended."
Her journey began in March, when she responded to a commenter who dared come for her man, Riverdale star Mark Conseulos—specifically his height.
"@samantha0143 he's tall where it counts babe," she wrote.
She also responded to followers who attacked her appearance ("No nose job, and no veneers…you guys do know how to make a girl feel special") and her decision to—gasp!—take a vacation ("I'm not an anchor, I don't have the whole summer off, and I work extremely hard…Anything else?")
Ripa also responded to trolls commenting on her weight and age, roasting commenters for their poor grammar and lack of originality while we sat back and watched in awe.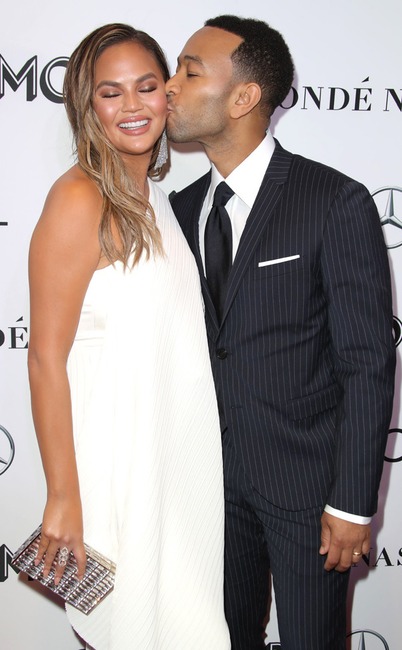 Matt Baron/REX/Shutterstock
Chrissy Teigen

Another beacon of celebrity clapback, who already gifts us with so much on social media? Chrissy Teigen as the bestselling author, model and TV host is famous for her Twitter snark.
After she was criticized for not breast-feeding her son, Teigen simply responded, "John never breastfed Miles."
And after the 2018 Emmys, which she attended just months after giving birth to her second child, a Twitter user wrote, "I'm asking this with the utmost respectful, but is @chrissyteigen pregnant again?"
Don't worry, Teigen had the time to reply: "I just had a baby but thank you for being soooo respectful."
And when she was criticized for eating bacon, with a follower calling her "disgusting" and suggesting she is a bad mom because she has "no compassion," you know Teigen wasn't going to let that slide. "I can't imagine thinking I'm a god simply because I don't eat meat while simultaneously being a judgmental brat to strangers online."
But even husband John Legend isn't safe from Teigen's legendary snark, writing in her Instagram caption for their fifth wedding anniversary, "You're a real asshole for releasing your @nbcthevoice news on my target launch day for real."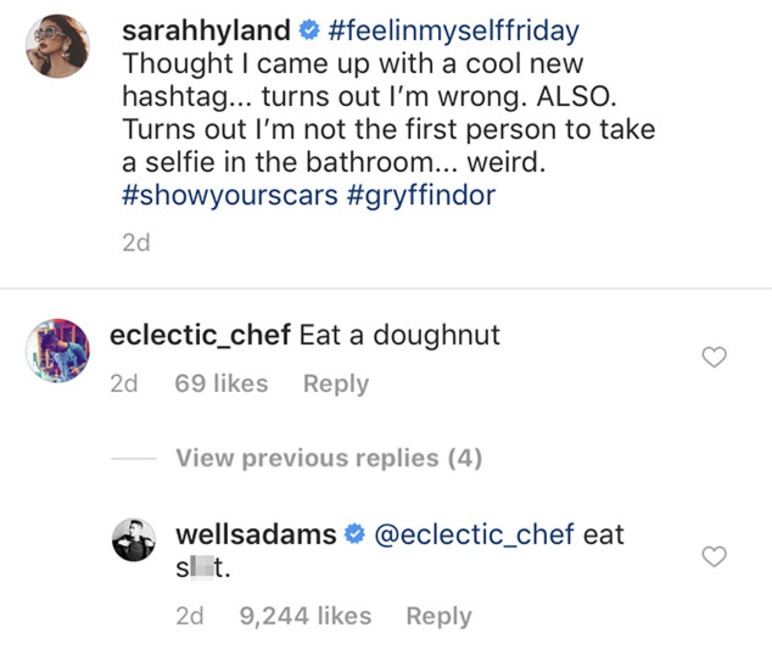 Instagram
Wells Adams

The Bachelor alum is known for defending his girlfriend, Modern Family star Sarah Hyland, from body-shamers and haters on Instagram, and we love him for it.
"Eat s–t," Adams responded to a user who commented, "Eat a doughnut" on one of Hyland's bikini photos.
And when someone decided to criticize Hyland for daring to wear reading glasses to an event, Adams let them have it.
"I don't get the glasses look at all," the commenter said, which Adams helpfully responded, "Oh, it's so she can see s—t."
Boyfriend goals.
Article continues below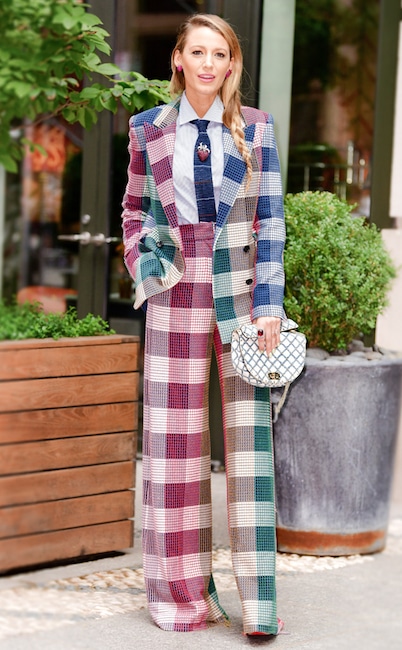 James Devaney/GC Images
Blake Lively

Fans were living for the stylish star's looks on the A Simple Favor press tour. Well, most fans, as one didn't seem to like the suits Lively was sporting.
"I say this with so much love & respect for you babe, please hire a stylist or fire the one you're currently with," the troll commented on a photo of Lively's multi-color plaid suit.
Lively remained classy as ever and thanked the critic for his advice, but said, "Alas, I've tried to fire @blakelively so many times. But that b–tch just keeps coming back. She won't leave me alone."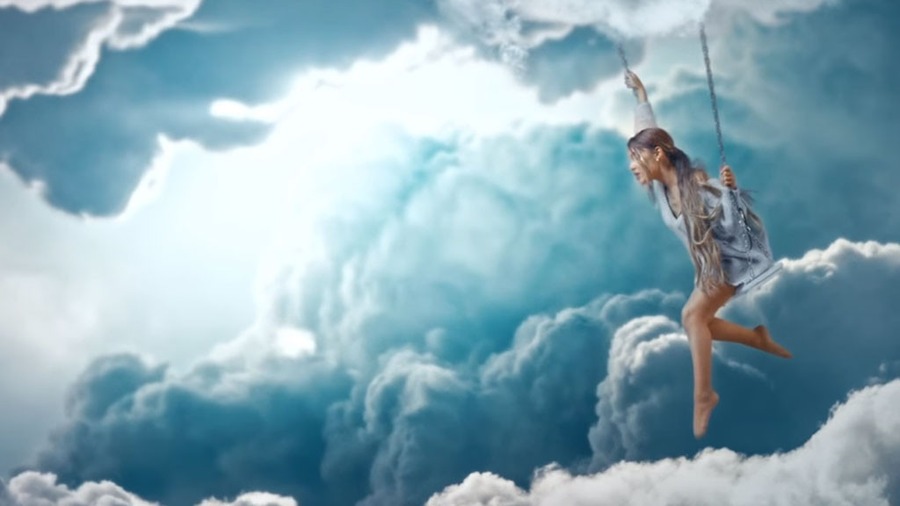 YouTube
Ariana Grande

It has been A YEAR for the 26-year-old singer, who weathered a break-up with Mac Miller, a whirlwind engagement with Pete Davidson, the death of Miller and a break-up with Davidson, and she did it all in front of the world, with some people not exactly being shy in voicing their opinions.
Grande has always been super-connected with her fans, the Arianators, on social media, there to answer their questions or just respond to their comments. But she's just as responsive to her detractors.
When she and Davidson went public with their relationship and Miller was arrested for a DUI pretty soon thereafter, Grande responded to a fan who seemed to blame her for Miller's issues.
"How absurd that you minimize female self-respect and self-worth by saying someone should stay in a toxic relationship because he wrote an album about them, which btw isn't the case (just Cinderella is ab me)," she had dished back. "I am not a babysitter or a mother and no woman should feel that they need to be. I have cared for him and tried to support his sobriety & prayed for his balance for years (and always will of course) but shaming/blaming women for a man's inability to keep his s–t together is a very major problem."
She also shut down trolls commenting on her iconic ponytail, defended Davidson when he was mocked over his eyes, and responded when she was accused of "milking" Miller's tragic death.
But her best clapback of all? Her hit single "Thank U Next," addressing all of her exes and haters with a breezy and care-free tone, proving she's "so amazing."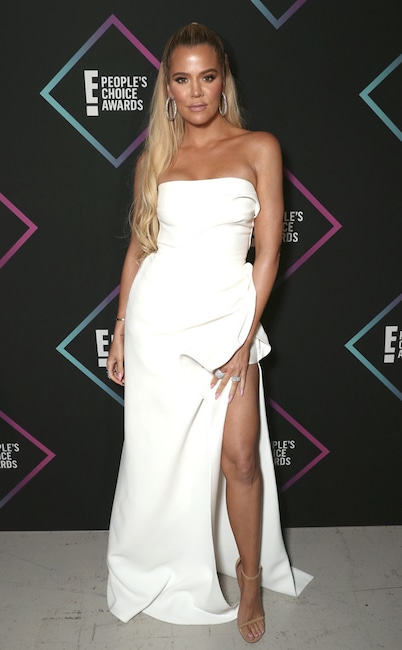 Todd Williamson/E! Entertainment/NBCU Photo Bank via Getty Images
Khloe Kardashian

The E! reality star has no space for negativity when it comes to her social media account…and especially when it comes to her daughter, True Thompson.
When one commenter accused her of "embedding materialism" into her daughter's head, Koko responded: "We read children's Bible stories [every day] and we say prayers ever single night but you should not pass judgment either way. Why be so negative if you are a child of God? She's a baby who received a beautiful sweet gift and I was SOOO excited to put her in it and take a picture! I'm enjoying every single moment I can with my sweet angel! The angel GOD gave me!"
And note to trolls: do not offer unsolicited advice to the KUTWK star about her relationship with Tristan Thompson following that cheating scandal, please and thank you.
Most of the ones giving advice are in no place to give anything at all," she tweeted in May. "Focus on your own world. I'm sure there's cracks there that need your attention. We all got em."
She continued, "Misery loves company… people can't stand for someone else to flourish and be happy. "Nowadays people thrive off ones downfall rather than their success. Sadly."
Article continues below
Maciel / BACKGRID
Kourtney Kardashian

It must run in the family, as big sister Kourt had zero tolerance for mommy shaming while enjoying her vacation in Italy this summer.
After posting a photo of herself on a yacht in Portofino with the caption, "just finished my daily basket of focaccia…hbu?" a commenter asked, "Where are your kids?"
The E! reality star's response? "My son was taking the photo, and the other two were sitting a table across from me. Thank you so much for your concern."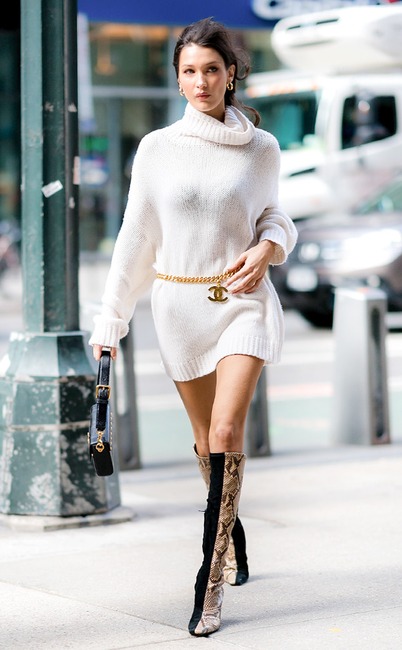 Gotham/GC Images
Bella Hadid

Jealousy is never in fashion. Just ask the supermodel, who told one negative commenter in October, "Jealously is a cry for help that I wish I could help you with."
So what did the person say to illicit such snarky sympathy from Hadid? Well, they came for her and BFF Kendall Jenner.
"2 fake bitches sitting in a tree, first comes the nose job, then comes the lips, oh and don't forget the built in cheeks [face with tears of joy emoji]," the person wrote on a photo of the two of them by a fan account. ""Lmao y'all trippin' fam, money can get you a new face but not a nicer personality which these two girls need."
Before she acknowledged the green little monster we all know as jealousy, Hadid responded, "I wish you would know either of our personalities. And not only that, I wish you would only grasp a heart of your own. Blessings to you sweetheart."
Leave it to a supermodel to turn sweetheart into a diss.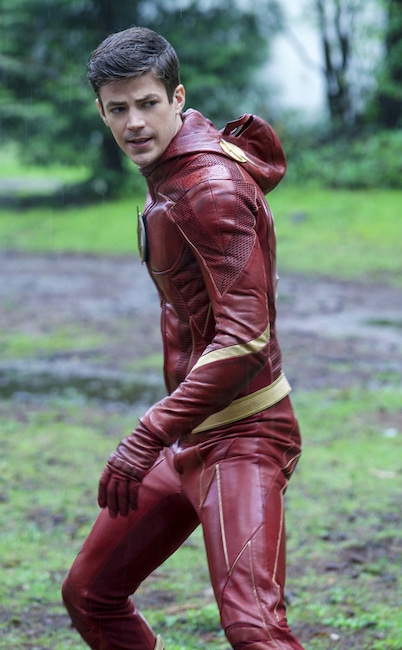 Shane Harvey/The CW
Grant Gustin

After a photo of The Flash star was leaked, revealing his new costume for the CW hit, Gustin took to Instagram to address people commenting on how his body looked in the suit.
"As far as the body shaming. That's what pisses me off. Not even just for my sake," he said. "I've had 20+ years of kids and adults telling me or my parents that I was too thin. But there's a double standard where it's OK to talk s–t about a dude's body. I do my best to stay in shape and add as much size as I can throughout these seasons. I'm naturally thin, and my appetite is greatly affected by stress. Stress is something that ebbs and flows for me throughout a season. Thus, gaining weight is a challenge for me."
Article continues below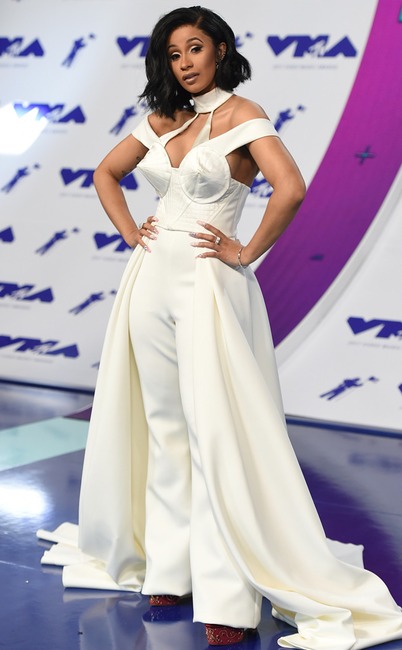 Jordan Strauss/Invision/AP
Cardi B

Thesis: The superstar reads her own press and will call an outlet out for reporting any B.S. about her. Evidence: In October, Cardi B responded to TMZ when they reported that some of her new music would "take some serious jabs at Nicki" after their infamous altercation at the Harper's Bazaar ICONs party during New York Fashion Week.
"Dear TMZ …ya constantly got me in ya blog spreading fake s–t about me without doing ya research and even when we tell ya is not true ya still push it," Cardi wrote on Instagram in a post she later deleted. "Ya motherf–kers need to get off my dick and start reporting about them actresses ya used to report about cause I'm not the one to f–k with THANK YOU!! Btw in REAL news my single 'Money' drops November 26!!"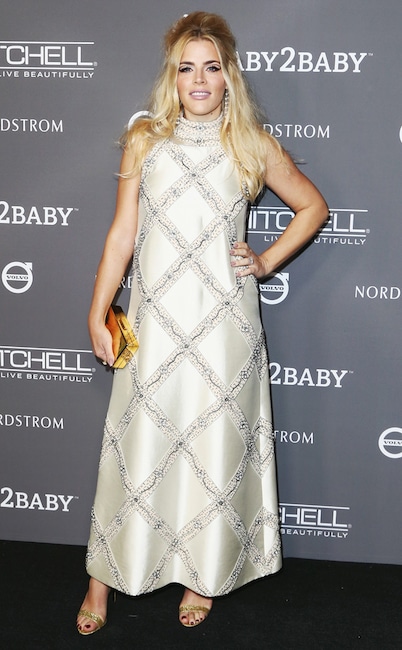 Tommaso Boddi/Getty Images for Baby2Baby
Busy Philipps

Do not mess with the Busy Tonight host, people!
After a man felt it necessary to comment that "you're rolls are showing" on one of her workout photos, Phillips have him a much-needed grammar lesson.
"I feel like a man of your age should know the difference between YOUR and YOU'RE. YOUR is POSSESSIVE, as in 'YOUR rolls are showing.' (Get it? The rolls BELONG to me.) YOU'RE is an abbreviation for YOU ARE, as in YOU'RE CLEARLY AN A—— BODYSHAMING LOSER."
Michael Tran/FilmMagic
Julia Roberts

Warning: The Oscar winner has no problem schooling trolls. Thank god the Homecoming star decided to join Instagram recently, gifting us with this epic clapback after one fan commented on her manicure, saying it was an "ugly black nail polish." How rude…and specific?! But also: wrong. (Big mistake. Huge!)
"It is in fact a navy polish with garnets crystals as a grounding accent. In case you would like to edit your comment…just sayin.'" And she added the nail polish emoji for good measure.
"I did not mean to clap back, I had never heard the words 'clap back,' Roberts later said on E!'s Busy Tonight. "I was just being funny and a little school teacher-y correcting."
Article continues below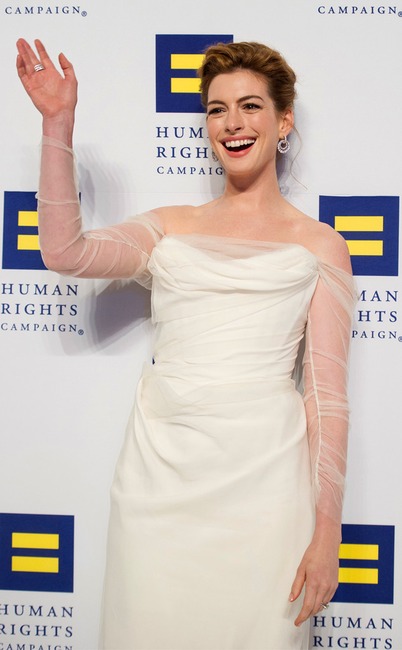 AP Photo/Cliff Owen
Anne Hathaway

The Oscar winner actually got ahead of the trolls, posting an Instagram photo that revealed she was gaining weight for a new movie role, and no, she doesn't care to hear your opinion about it.
"I am gaining weight for a movie role and it is going well," Hathaway wrote to her social media followers. "To all the people who are going to fat shame me in the upcoming months, it's not me, it's you. Peace xx."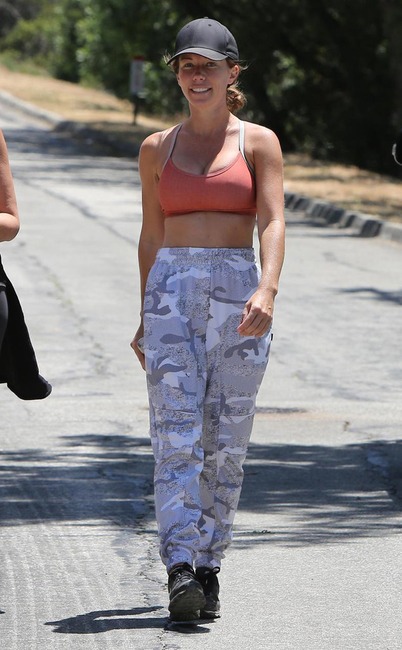 Miguel Aguilar/JS, PacificCoastNews
Kendra Wilkinson

The Kendra on Top star fired back at critics who gave her "s–t" for her boobs on Instagram in October.
I don't get dressed or have any intentions on using the boobs to get a man or attention. I throw on clothes, get ready for the day like everyone," Kendra began her post. "I first got my boobs done at 18 because i was and am an athlete n Tom boy n i felt that i wanted to do something to make MYSELF feel more like a chick BEFORE playboy was even an option. Ended up being the best investment of my life but at the end of the day I'm still that Tom boy who can care less what a man thinks."
She added, "To shame or make a woman feel bad for having boobs n wearing a tank top is not ok n haters should be the ones asking themselves 'why am i hating on a woman for having boobs'. . I don't know what the hell plays into some people's minds."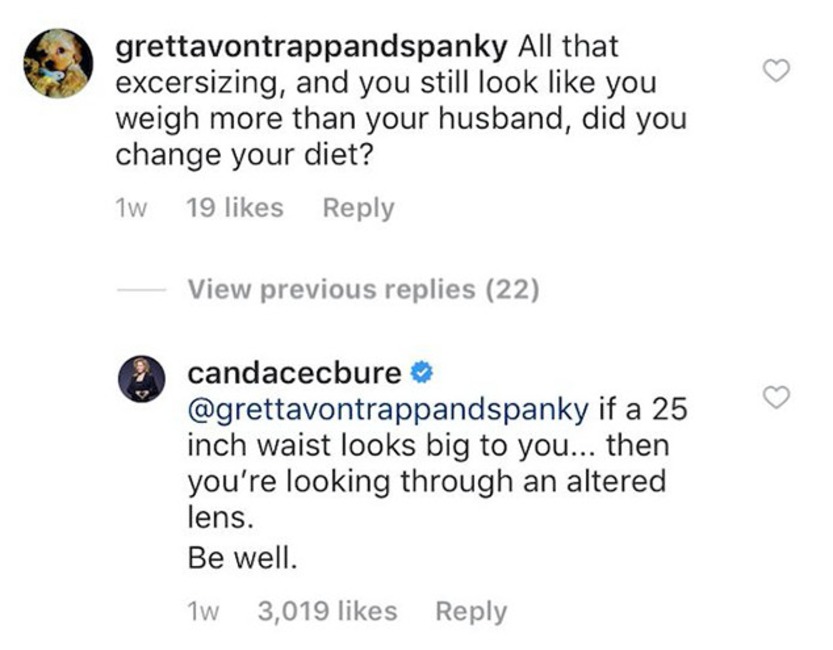 Candace Cameron Bure

While the commenter ended up deleting their message, the Fuller House star responded to a "troll" that wrote, "All that exersizing [sic], and you still look like you weigh more than your husband, did you change your diet?" (The pic was one of her with her 18-year-old son BTW.)
https://www.eonline.com/news/929708/candace-cameron-bure-has-the-perfect-response-to-a-body-shaming-troll
Bure, who has been vocal about dealing with an eating disorder in the past, did eventually respond in the classiest way, writing, "If a 25 inch waist looks big to you… then you're looking through an altered lens. Be well."
All hail Hallmark's Christmas queen!
Article continues below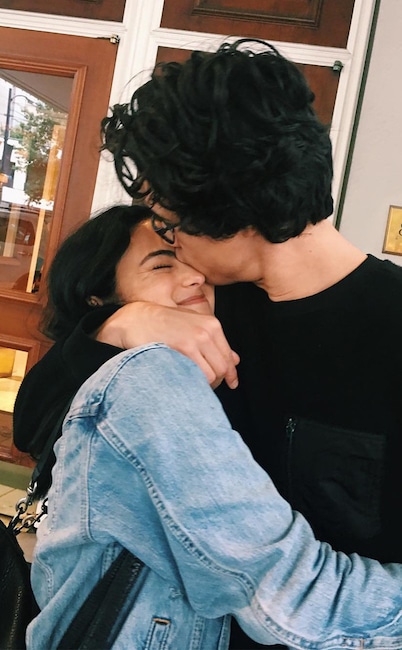 Instagram
The cast of Riverdale

The CW hit's young cast has not been shy about responding to online trolls.
When a fan posted a paparazzi photo of her with boyfriend and co-star Charles Melton, writing she "looked happier" with her ex-boyfriend, Camila Mendes responded.
"I feel silly responding to this but I also feel the impulse to tell you that you're wrong," she wrote, explaining why she looked so serious in the photo. "I'm happier than I've ever been in my life."
Lili Reinhart has also been known to respond to fans when they criticized co-star Shannon Purser. And Reinhart and Mendes teamed up on social media when Cosmopolitan Philippines for photoshopping their bodies.
But Reinhart's real-life BF Cole Sprouse has been clappin' back for years, and even has an Instagram account where he calls out fans who try to take secretive photos called @camera_duels.
Of course, they aren't shy about trolling each other as well, as Sprouse and KJ Apa often mock each other on Instagram.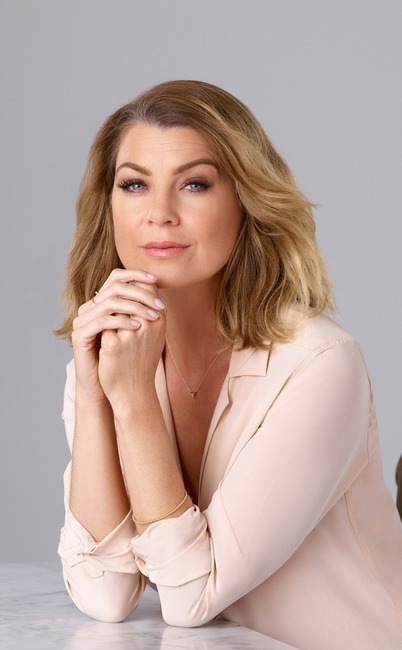 ABC
Ellen Pompeo

Remember that time fans tried to blame the Grey's Anatomy star's historic $20 million payday for her co-stars' (Sarah Drew and Jessica Capshaw) exits from the ABC hit?
With a pair of tweets, Pompeo took fans and some news outlets to task for perpetuating the unfounded rumor. "Its unfortunate that @DEADLINE chooses to try to pit women against eachother on #InternationalWomensDay #shameonyounotme," she wrote. "I'm a big girl @DEADLINE can take shots at me if they want but to the fans please don't fall into that trap. This is above my pay grade."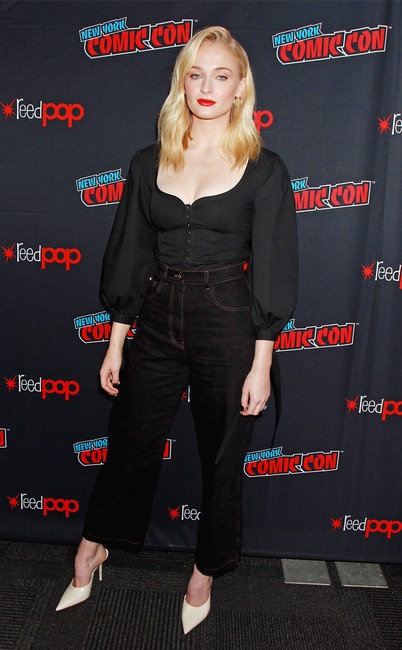 Dave Allocca/StarPix/REX/Shutterstock
Sophie Turner

Back in August, the Game of Thrones star made headlines after paparazzi photos were released that showed fiancé Joe Jonas consoling her on the street in New York City. Oh, and they were taken on his birthday.
Turner decided to address the pics in the best possible way: "Lol. Thank god I have a loving fiancé. Periods are a bitch," she tweeted.
Sansa Stark FTW.
Article continues below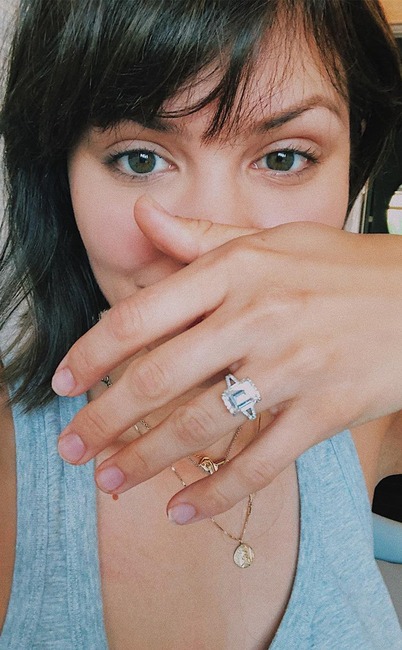 Katharine McPhee/Instagram
Katharine McPhee

The Smash star defended her engagement to David Foster on Twitter after trolls called out their age difference (She's 34, he's 68).
"Y'all should be worrying more about registering to vote and midterm elections than who's marrying me," the American Idol alum wrote. "Thank you for coming to my TED talk."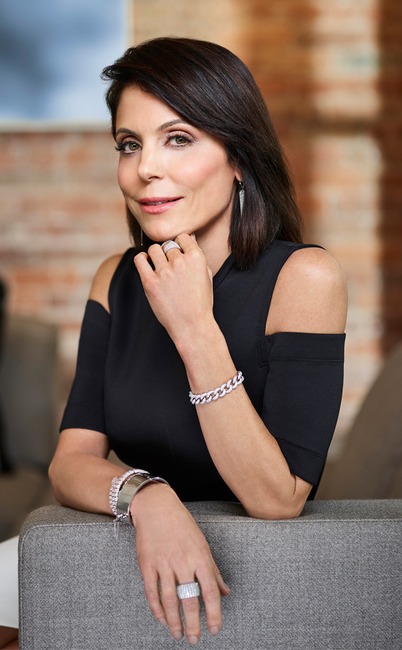 Patrick Ecclesine/Bravo
Bethenny Frankel

Following the sudden death of her on-and-off-again boyfriend Dennis Shields, Frankel responded to a follower who commented that she looked "extra thin" and asked how the Skinnygirl mogul was losing the weight.
"Death will do that to a person #griefdiet," the Real Housewives of New York City star responded. "I don't recommend it."
Don't miss E! News every weeknight at 7, only on E!
Source: Read Full Article