Kanye West Apologizes For ''Lack of Etiquette'' During Date Night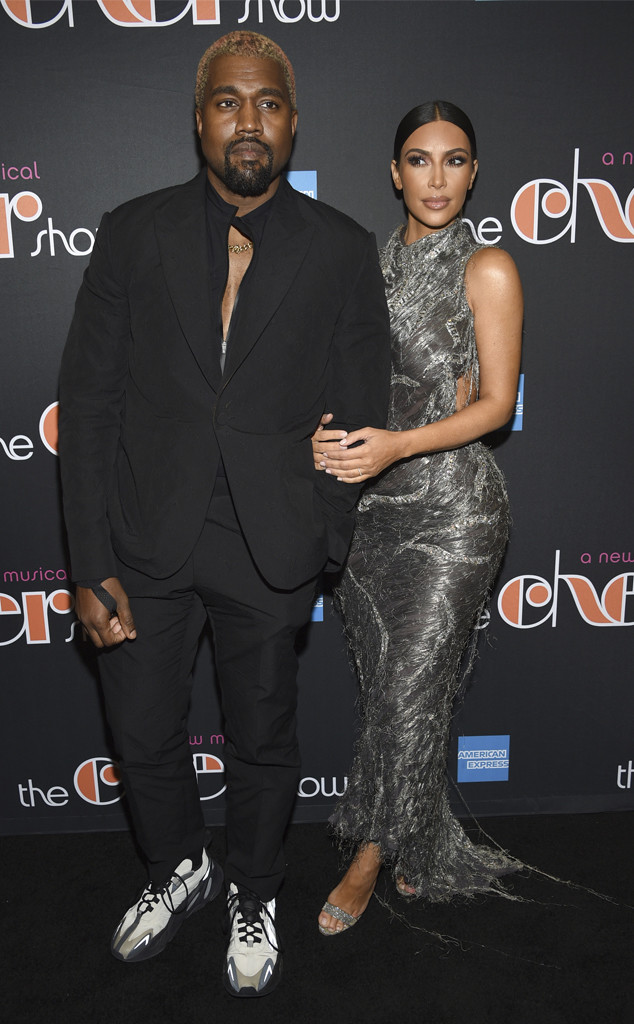 Evan Agostini/Invision/AP
Kanye West is apologizing for his "lack of etiquette" after being called out on Twitter.
In a statement released on his Twitter, the star wrote, "To Cher and the Cher show team…the dynamics of Cher and Sonny's relationship made Kim and I grab each other's hand and sing "I got you babe"… please pardon my lack of etiquette. We have so much appreciation for the energy you guys put into making this master piece."
His remorseful tweet came after the rapper and his wife Kim Kardashianattended the opening night of The Cher Show, where one cast member spotted the A-lister doing one thing we have all been guilty of: texting during the show. Jarrod Spector, who plays Sonny Bono in the show, tweeted, "Hey @kanyewest so cool that you're here at @TheCherShow! If you look up from your cell phone you'll see we're doing a show up here. It's opening night. Kind of a big deal for us. Thanks so much."
Yikes!
Other than the very public call-out, it seems Kanye and Kim had a nice date night in New York City. After all, Kim is a big fan of Cher. Fans of Keeping Up With the Kardashians might recall Kim's meet and greet with the singer, where Kim literally dressed in a Cher-inspired ensemble.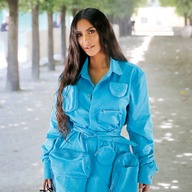 Photos
Kim Kardashian's Best Looks
And last night's date night was pretty special too. The A-list couple attended the first U.S. show for Versace, before heading to their hotel room which was decked out with Versace items like robes, sleeping masks and slippers. Kim documented the luxurious experience on her Instagram, as well as a funny video of Kanye decked out in the sleepwear.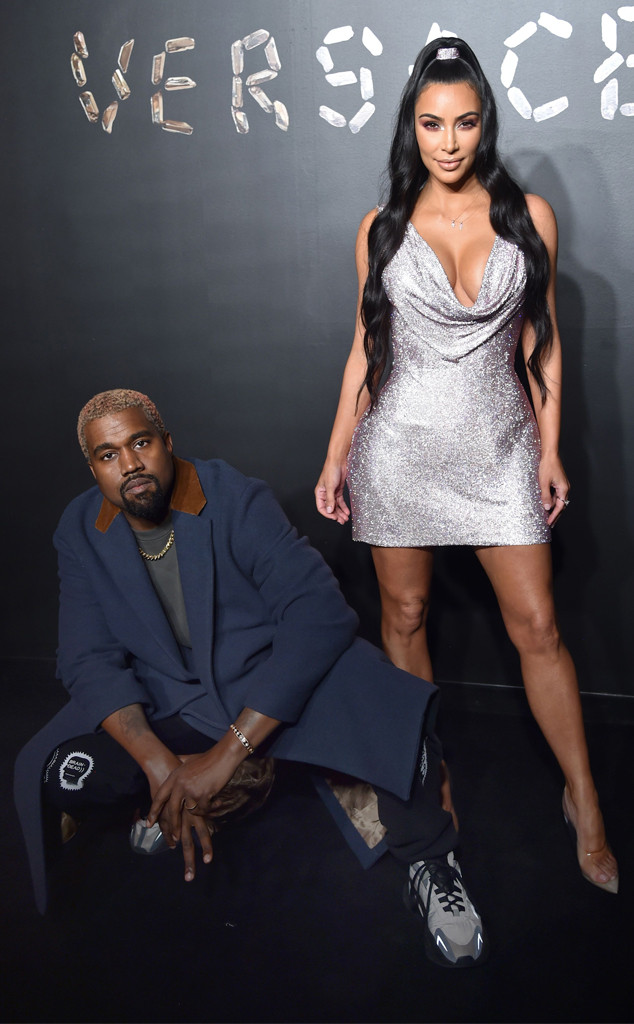 Stephen Lovekin/WWD/Shutterstock
Kim and Kanye have been quite the pair of jet setters this past week. A few days ago, they flew to Tokyo, Japan in a private 747, where they worked out with their personal trainer, before visiting the studio of artist Takashi Murakami with some friends.
During their quick trip, they also managed to squeeze in a fitting at the store Off-White with designer and friend Virgil Abloh. In a photo taken in the dressing room, Kim dons a green snake-skin printed dress that showcases some major cleavage.
However, before they were able to jet off to New York City, they returned home to Calabasas to celebrate Saint West and Reign Disick's birthdays. The Tarzan themed fête was quite the spectacle, with an array of tropical plants filling the Kardashian-West home. Then there was the actual monkey they brought in!
They really don't make it easy to keep up with the Kardashians.
Watch the season finale of Keeping Up With the Kardashians Sunday, 12/9 at 9 p.m., only on E!
Source: Read Full Article