Jessica Simpson Totally Just Called Out Natalie Portman For Body-Shaming Her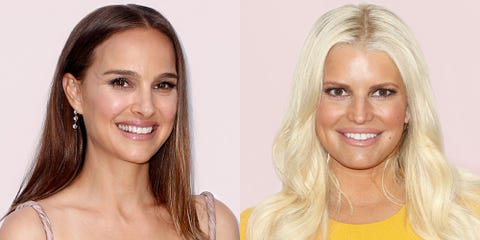 Update 12/5/2018, 4:26 p.m.: This post has been updating to reflect Natalie Portman's response.
In one of the biggest plot twists to hit 2018 (and there have been pleeeeeeenty), Jessica Simpson is now beefing with Natalie Portman on Twitter. Yep! It's a thing!
Here's how this went down. Natalie gave an interview with USA Today about her new movie "Vox Lux," which tells the story of an international pop singer.
During the interview, Natalie talked about her own relationship with stardom and how impressionable she was as a young girl.
"I remember being a teenager, and there was Jessica Simpson on the cover of a magazine saying 'I'm a virgin' while wearing a bikini, and I was confused. Like, I don't know what this is trying to tell me as a woman, as a girl," she said.
While it looks like Natalie was just using Jessica as an example of a larger theme, Jessica took it as a personal call-out and posted a message about it on Twitter.
pic.twitter.com/zBLuyF3a8p
She wrote, "As public figures, we both know that our image is not totally in our control at all times, and that the industry we work in often tries to define us and box us in. However, I was taught to be myself and honor the different ways all women express themselves, which is why I believed then—and I believe now—that being sexy in a bikini and being proud of my body are not synonymous with having sex."
She went on to say that considering Natalie's work with Time's Up, she was surprised that she would make comments like these.
Natalie just issued a response to Jessica's claims, saying that she didn't mean to cause any offense.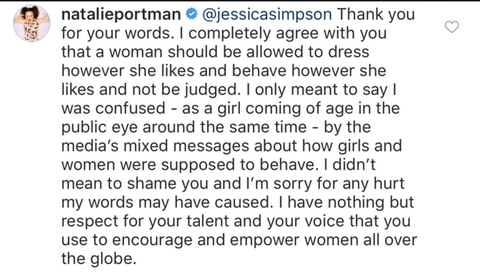 Instagram
Follow Emma on Instagram.
From: Cosmopolitan US
Source: Read Full Article