Etsy's 2019 Color Of The Year Will Fuel Your Wanderlust, So Pack Your Bags
Last year, millennial pink and lilac were literally everywhere. From Insta-worthy home decor, to chic clothes in your favorite stores, those colors have been all the rage in 2018. Now that this year is coming to a close, you may be wondering what the new "it" color will be next year. Well, Etsy's 2019 color of the year has been revealed, and it's burnt orange. Etsy also stated in their 2019 trend predictions that this upcoming year will be the year of "being real."
The beautiful burnt orange hue has an earthy, yet vibrant, tone. What does this mean for you in 2019? You may have been adding a bunch of new destinations to your bucket list, including Sedona, Arizona and Reno, Nevada. You're making it a resolution to travel more in the new year, and this color will give you major inspiration. (It personally makes me want to travel to the coolest desert locations across the U.S.)
Overall, I'm loving the orange hue, and I definitely see myself adding a few burnt orange accessories to my wardrobe as soon as possible. If you're feeling this color as well, you might want to consider treating yourself to any of these six burnt orange items from Etsy.
1

This Burnt Orange Linen Throw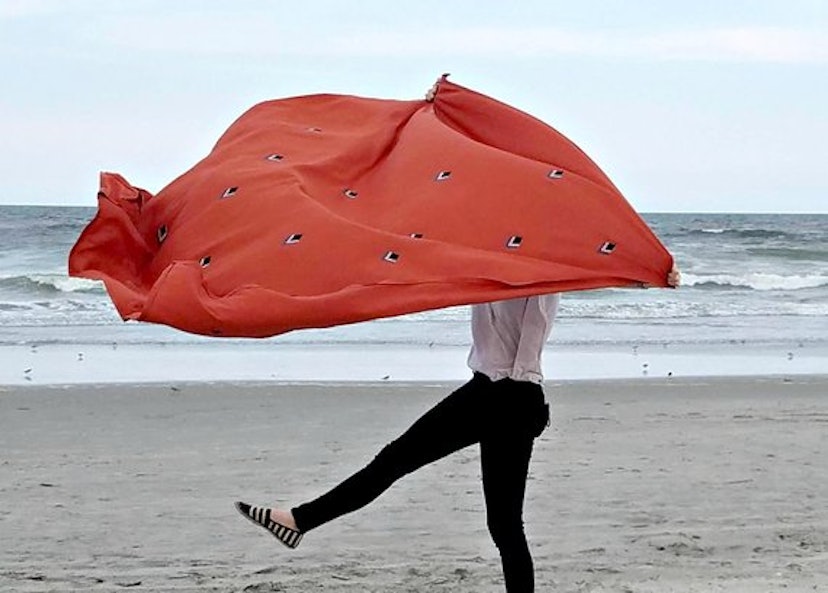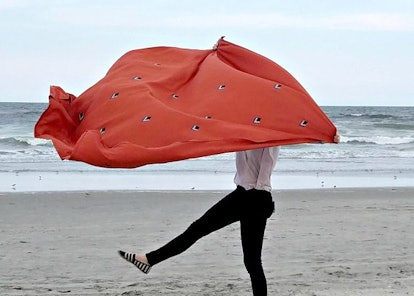 Terracotta Linen Throw
$95
Etsy
You've been meaning to take a cozy trip to the shore, or set up a picnic in the park. For either occasion, you'll need a lightweight throw, like this terracotta linen one from Etsy. The color, of course, is a bright burnt orange, so you'll be totally on-trend.
2

These Porcelain Drop Earrings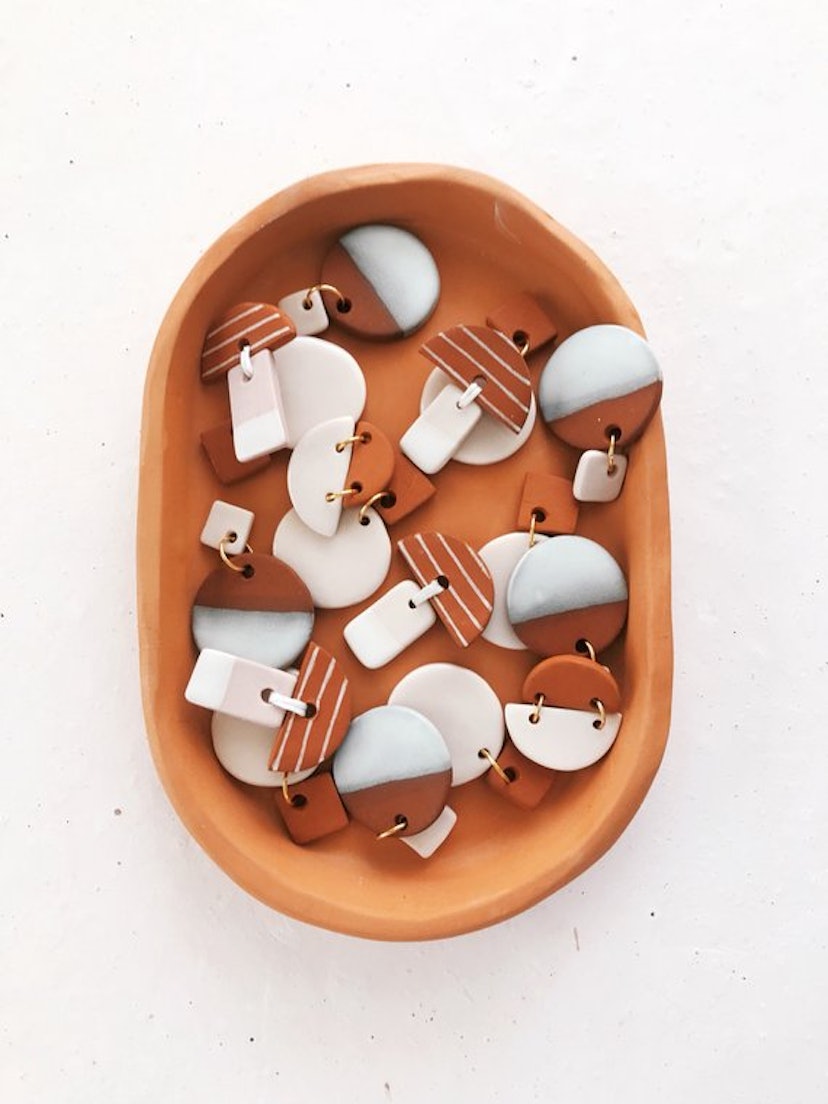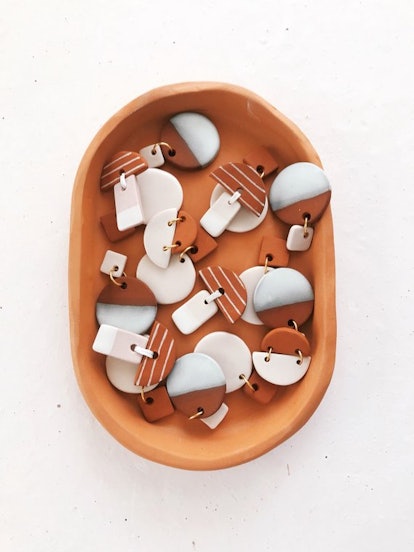 Striped Terra Cotta And Blush Porcelain Drop Earrings
$28
Etsy
If you're not ready to dive right into a full-blown burnt orange wardrobe, you can always start with something subtle like these gorgeous drop earrings. They're that perfect orange hue that will pop with any neutral outfit.
3

This Burnt Orange Yoga Top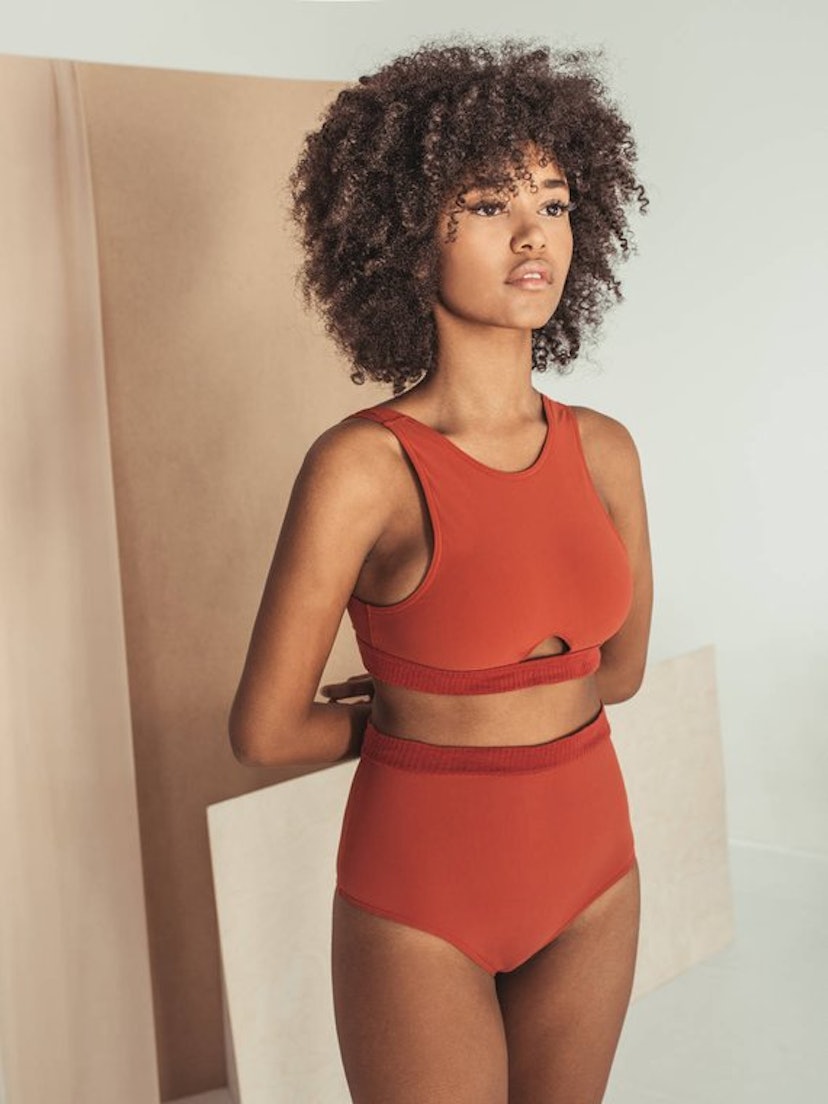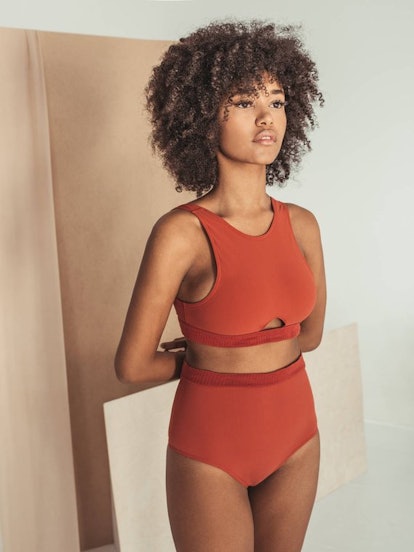 Yoga Crop Top
$35
Etsy
A new year means new goals and resolutions. If yours is to check out a new yoga studio or class, you might want to treat yourself to a cute top like this burnt orange one.
4

This Soy Candle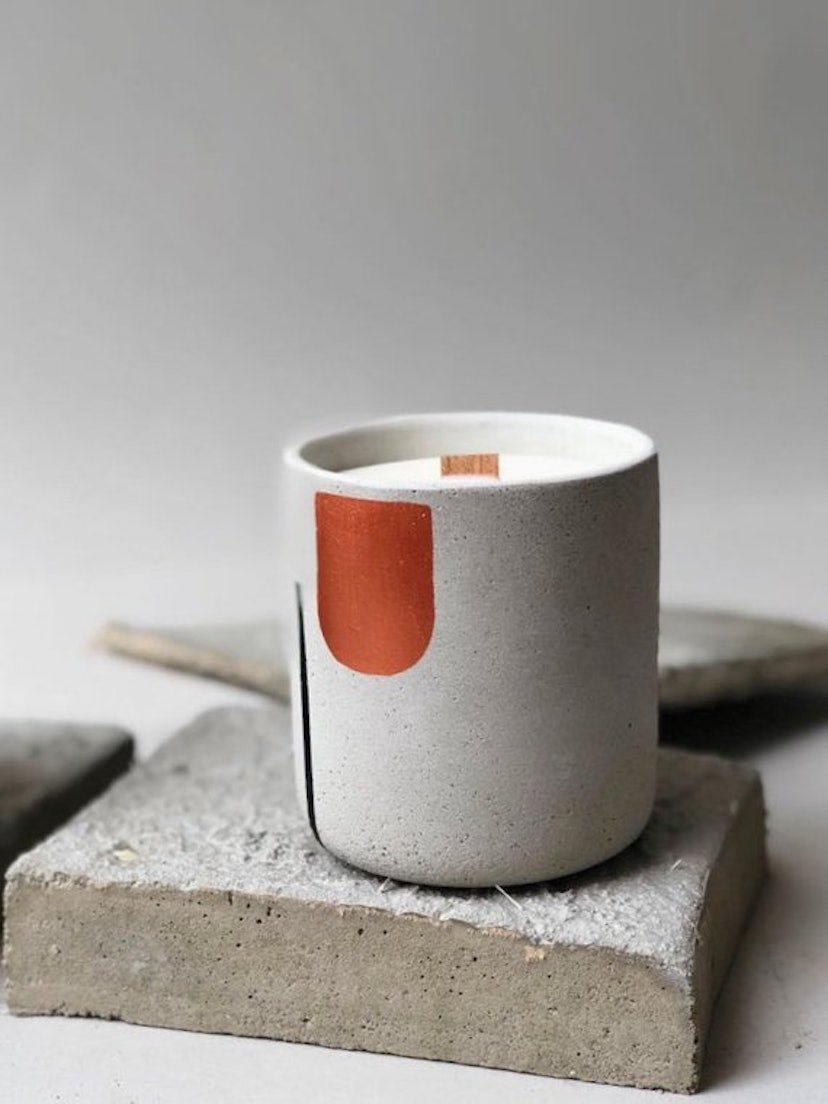 Natural Soy Candle
$25.88
Etsy
The burnt orange in this candle is very subtle, but still adds a pop of color to your space. It comes in different scents, including "sandalwood and vanilla" and "cuddle" for a pampering night to yourself.
5

These Statement Earrings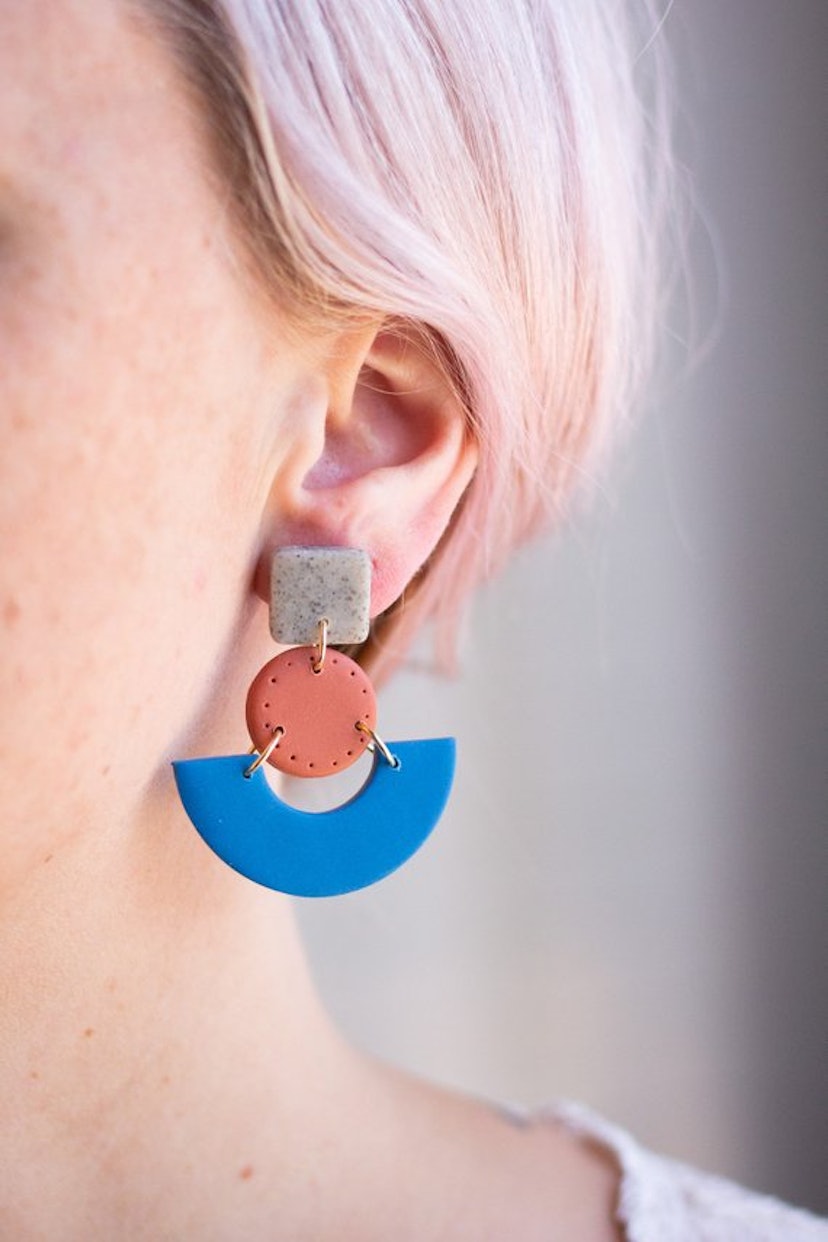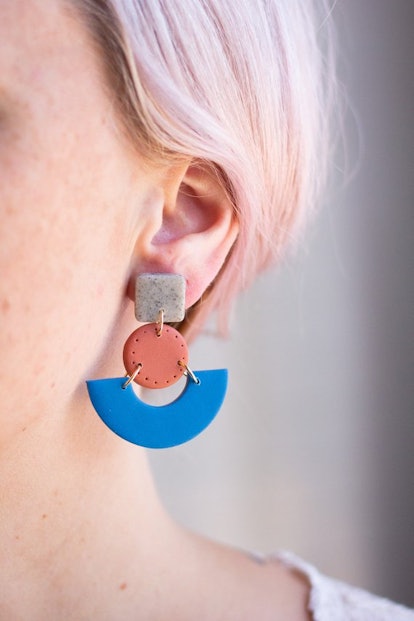 SKOL Statement Earrings
$35
Etsy
These statement earrings from Etsy are here to slay the fashion game. The geometric design is sleek, and each color totally pops. If you're looking for an accessory that will stand out with a cute sweater and jeans look, these will be your go-to earrings.
6

This Trendy Jumpsuit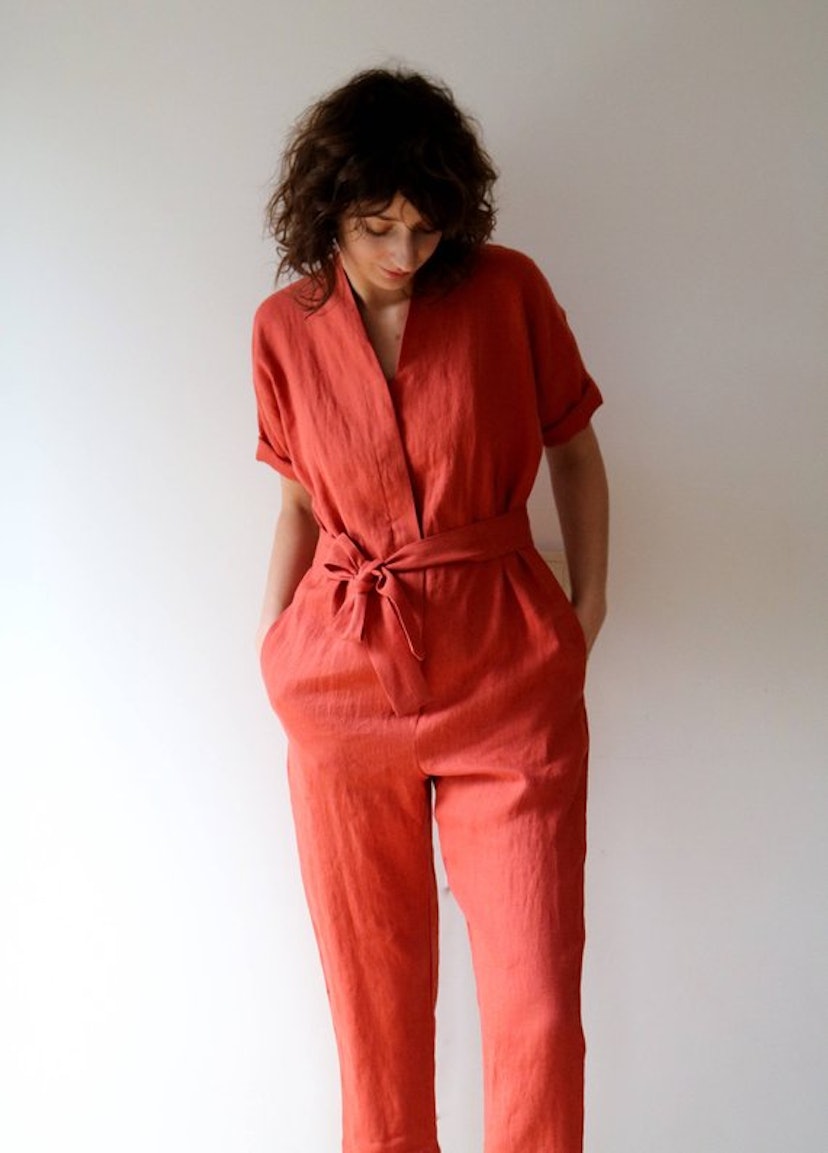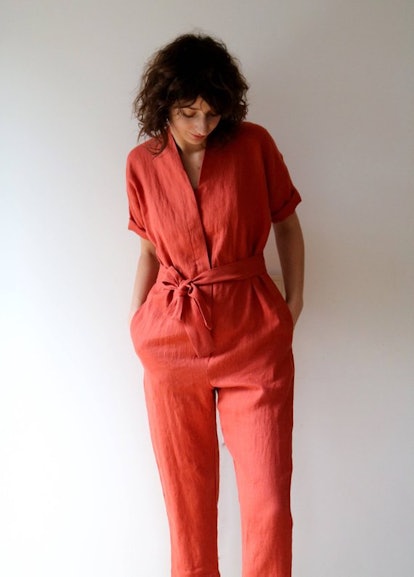 Burnt Orange Linen Kimono Jumpsuit
$141.18
Etsy
If you're totally obsessed with jumpsuits right now, you'll fall in love with this burnt orange one. With the bright color and pockets, it's clear this will be an instant "add to cart" purchase. Just imagine all of the adorable selfies you can take wearing this jumpsuit as you jet-set to different locations in 2019.
Source: Read Full Article