En Vogue: Which Original Member Has the Highest Net Worth?
When we think of popular female groups in the 90s a few come to mind including TLC, Xscape, Salt-N-Pepa, and En Vogue. The ladies of En Vogue recorded several hits including "Hold On," "Free Your Mind," and "My Lovin' (You're Never Gonna Get It)."
Even without some of the original members, En Vogue has continued to perform as a group over the years. And after a performance on the national stage for Dick Clark's New Year's Rockin' Eve with Ryan Seacrest, many have questions about the women and are wondering what they've been up to. Here's more on that and which En Vogue member has the highest net worth today.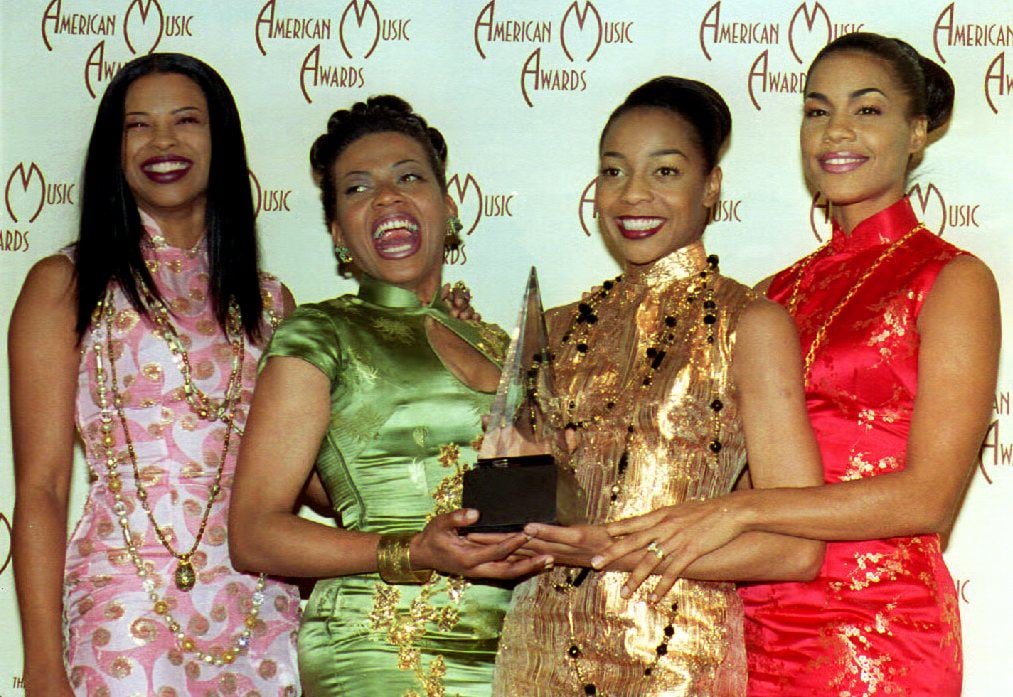 These days the group is comprised of Terry Ellis, Cindy Herron, and Rhona Bennett. But En Vogue began as a quartet and rose to fame with Ellis, Herron as well as members Dawn Robinson and Maxine Jones. So which of the original members have the highest net worth now?
Dawn Robinson
Robinson was born on Nov. 28, 1968 in New London, Connecticut.
She was a member of En Vogue from 1989 until she left in 1997 to concentrate on a solo career. However, she did perform at some reunion and anniversary shows with her former bandmates in the past. During an interview with YouKnowIGotSoul, she stated that another reunion though shouldn't include Bennett.
"My problem is Rhona being there," Robinson said. "I think she's great. She has never done anything to me. She's not a bad person at all. I do know that she needs to step back if we are going to do a reunion at all… [It] just needs to be the four of us."
Robinson is currently working on her autobiography and today has a net worth of $5 million, according to Celebrity Net Worth.
Maxine Jones
Jones was born on Jan. 16, 1962 in Paterson, NJ.
The Hollywood Reporter noted that Jones left the group four years after Robinson. The duo fought Ellis and Herron over who should retain the rights to the group's name. Eventually, a judge granted Ellis and Herron the rights to it.
There have been some differing reports over Jones' net worth but most put hers around Robinson's at $5 million.
Cindy Herron
Herron was born on Sept. 26, 1961, in San Francisco, California.
Prior to joining En Vogue, Herron was named Miss San Francisco and Miss Black California then finished 2nd runner up in the 1986 Miss California pageant. She also has some acting credits to her name including appearances in the movies Juice, Batman Forever, and Lexie.
Celebrity Net Worth noted that Herron has an estimated net worth of $7 million.
Terri Ellis
Ellis was born on Sept. 5, 1963, in Houston, Texas.
En Vogue was initially meant to be a trio but her vocal abilities impressed producers so much so that they changed the original plan and made the group a quartet. When it was reported that Ellis was performing with Herron and Bennett in 2018, she was asked about their "comeback."
"I wouldn't call it a comeback because we never left. We've been consistently working, with barely a day off, for 27 years," Ellis explained to Harper's Bazaar. "We've been consistently touring. It may seem like a comeback, but we wouldn't call it that — we'd call it a great plan and a great execution of a plan." 
Continuing to work has paid off for Ellis and these days she has an estimated net worth of $7 million via Celebrity Net Worth.
Source: Read Full Article