Emily Blunt's Quotes About John Krasinski In 'The Hollywood Reporter' Are True Love Goals
This year has been an amazing one for one of my absolute favorite celebrity couples, Emily Blunt and John Krasinski. They kicked off the year with their epic collaboration in one of, if not the best, horror films of the year, A Quiet Place, which Krasinski also wrote and directed. If you haven't seen it, it's all about a family trying to survive in a world where the smallest sound equals death, and besides being terrifying, its emotional core of love, grief, and family will leave you wrecked, in the most amazing way. Add to that Emily Blunt's quotes about John Krasinski in The Hollywood Reporter, where she talked about the experience of working together and why their love is so enduring, and it's clear why 2018 belonged to these two.
But that's not all these two have been up to this year. Krasinski followed A Quiet Place with his turn as Jack Ryan for the Amazon series and Blunt's Mary Poppins Returns opens today. And there is no shortage of Oscar buzz for both Mary Poppins Returns or A Quiet Place. Amazing as all that is, more important is the fact that, through it all, this duo remains a solid team in a town that can make long-term relationships seem impossible. That's because Blunt and Krasinski have the kind of love we all aspire to, born of mutual respect and admiration. But don't take my word for it, read what Blunt had to say about Krasinski in a rare joint interview for The Hollywood Reporter — and swoon.
On the thought of someone else playing Evelyn in 'A Quiet Place'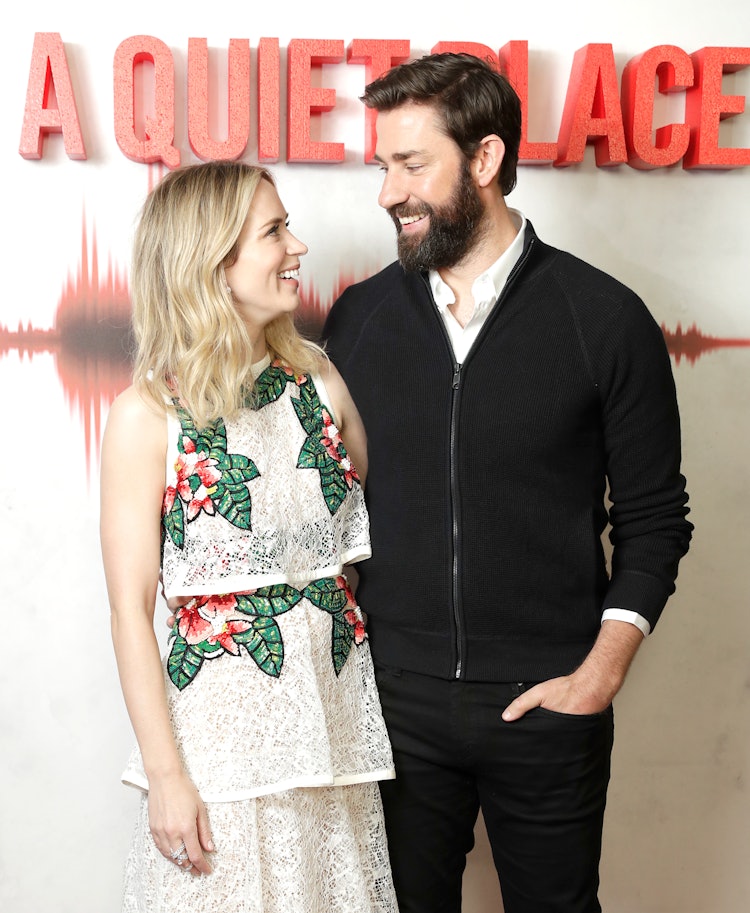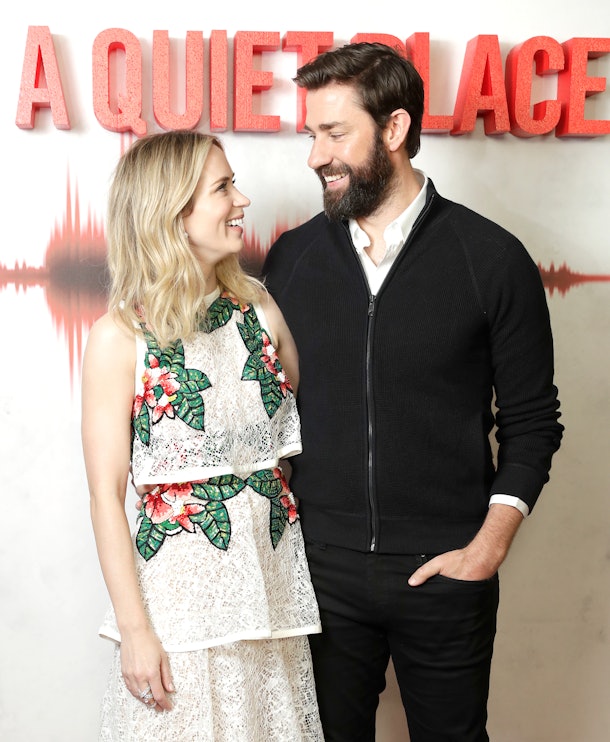 Despite Krasinski's secret hope that Blunt would play the role of his wife, Evelyn, it was initially intended to be played by another actress, since the two had agreed to keep their work and personal lives separate. This all changed when Blunt read the script and knew she just had to play the role.
On breaking all the rules for him.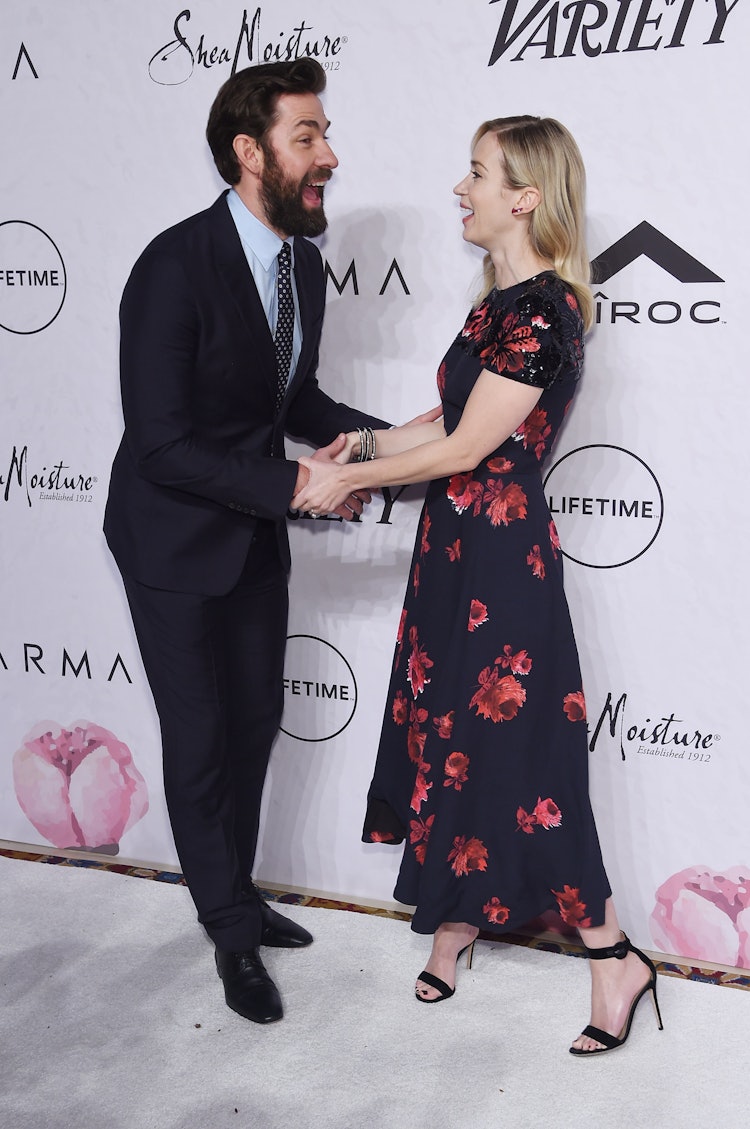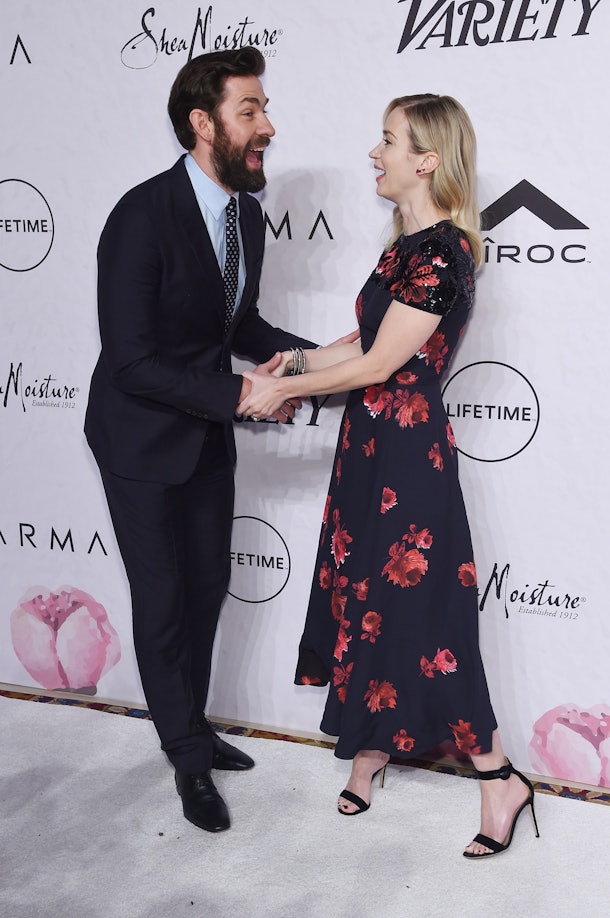 Starring in a film with him wasn't the only rule she broke for Krasinski, but sometimes the most loving thing you can do is break a rule, like in this case. Seriously, folks, how adorable are these two. They single handedly are making me believe in true love again.
On starring alongside side him.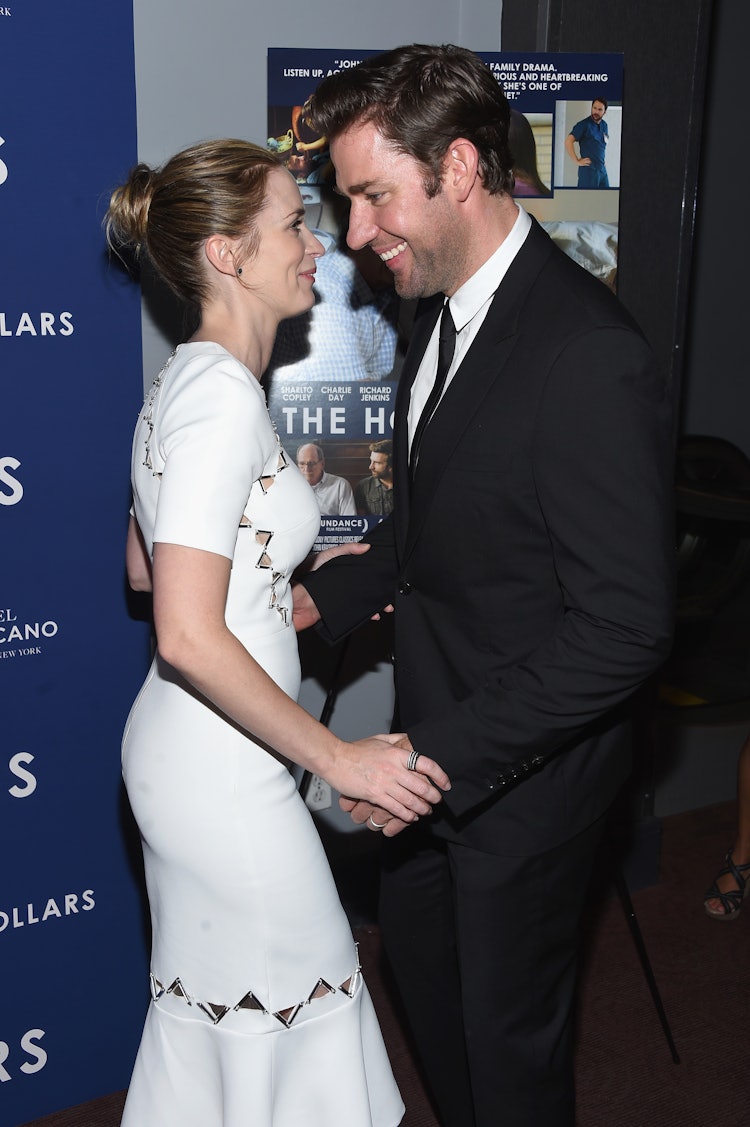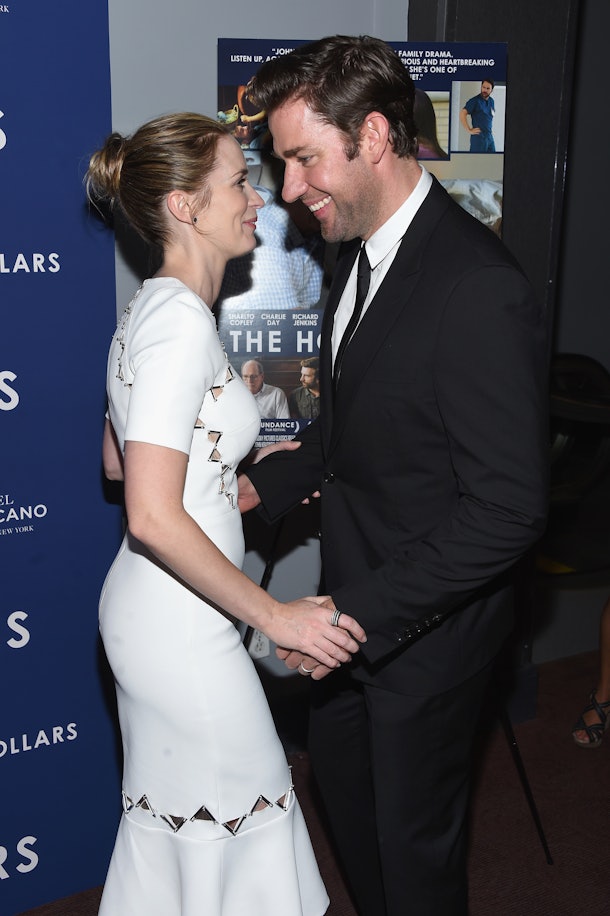 The level of respect here is totally revealing about why they work so well together as a couple. In an industry not short on ego, the way she Blunt considers her husband's needs is really humble and beautiful.
On their first date.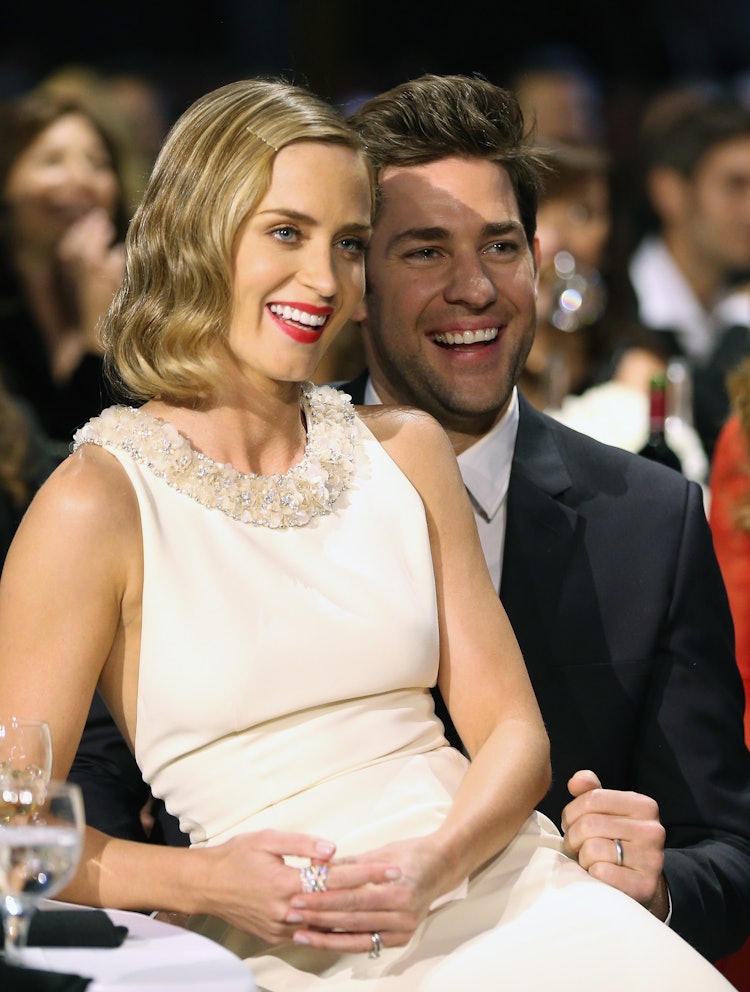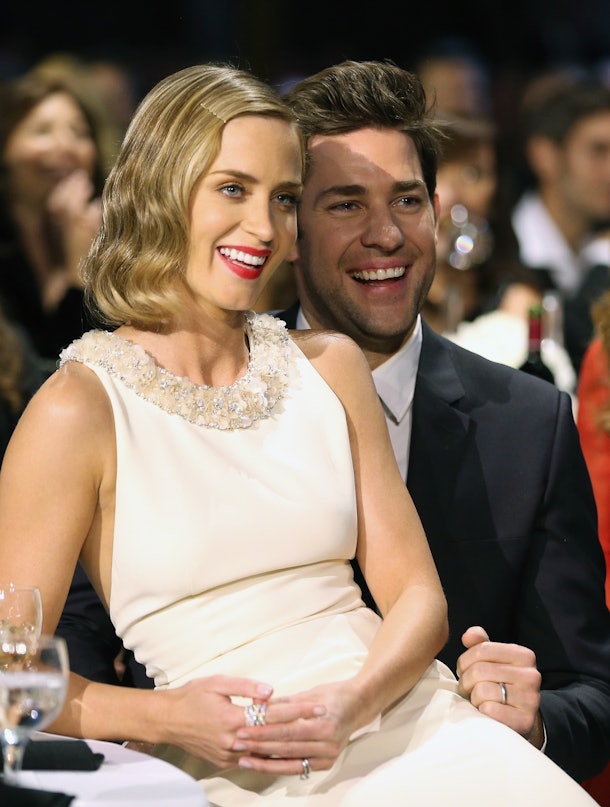 Their love story is so sweet and relatable. And it all started like the great love stories do — with pizza.
On why they are a solid couple.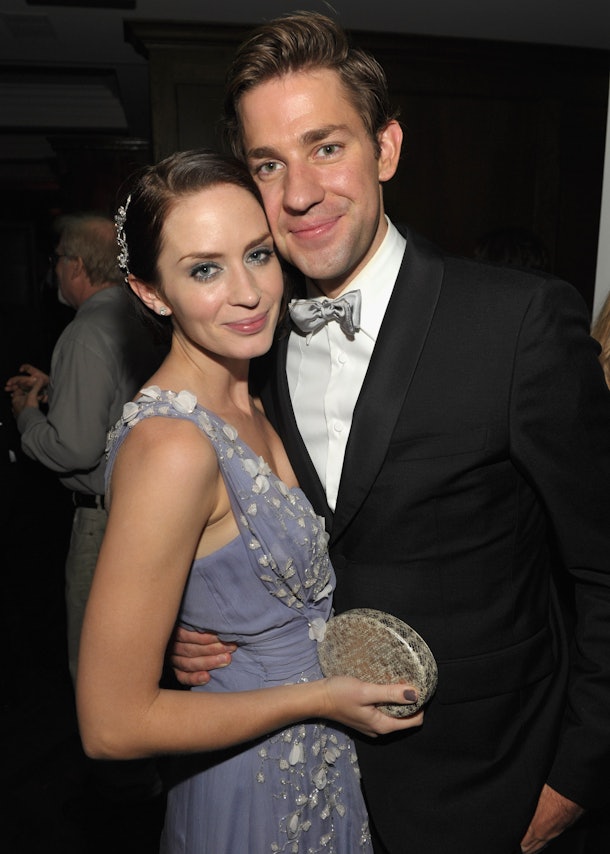 This is probably the best takeaway lesson from these two. If you want a healthy and lasting love, it needs to be a balance between being a team but respecting one another as individuals. And always cheering on the other's successes.
Yep, Blunt and Krasinski are the kind of love story we need more of and the kind that will renew your belief in love. Here's to an even better 2019 for this duo and an A Quiet Place sequel. Seriously folks, I need to know what happened next!
Source: Read Full Article