Comedian Richard Lewis Reveals Parkinson's Disease Diagnosis, Says 'Everything Is Cool'
The 75-year-old Curb Your Enthusiasm star says he's "lucky" to receive the diagnosis "late in life" as he shares that he's "finished with standup," but will keep acting.
"Curb Your Enthusiasm" star Richard Lewis just revealed he has Parkinson's disease.
The comedian and actor, 75, shared the update with fans in a video shared to Twitter on Sunday evening, explaining why he's been so off the radar following a "rocky time" in his personal life.
"Hey listen, I just wrapped a couple of weeks ago season 12 of 'Curb Your Enthusiasm' and it was just an amazing season and I'm so grateful to be a part of that show. But you know the last three and a half years, I've had sort of a rocky time and people have said, 'I haven't heard from you, are you still touring?'" he began, before sharing what "really" happened to him.
"Three and half years ago I was in the middle of a tour and I finally ended it with a show. I said, 'You know I'm at the top of my game, after 15 years almost I'm going to call it quits,' and I felt great about that and then, out of the blue, the s— hit the fan," he shared. "I had four surgeries back to back to back to back to back, it was incredible, I couldn't believe it, it was bad luck, but that's life."
He explained that he had surgery on his back, as well as both shoulder and hip replacement surgeries, before he began noticing something was still off.
"On top of all of that, I started walking a little stiffly, I was shuffling my feet and I went to a neurologist and they gave me a brain scan and I was diagnosed with Parkinson's disease. That was about 2 years ago," he said.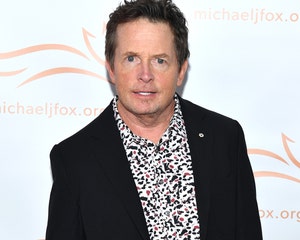 Michael J. Fox & Other Celebs Who Have Gotten Candid About Their Parkinson's Disease Diagnosis
"Luckily, I got it late in life and they say you progress very slowly, if at all, and I'm on the right meds so I'm cool," his optimistic video continued. "I guess I just wanted you to know that's where it's been at. I'm finished with standup. I'm just focusing on writing and acting."
Reiterating how he's feeling now, Lewis said, "I have Parkinson's disease but I'm under a doctor's care and everything is cool."
"I love my wife, I love my little puppy dog and I love all my friends and my fans. And now you know where it's been at the last three and a half years. God bless you," Lewis concluded.
Parkinson's disease is a neurodegenerative disorder that can lead to neurological and mobility issues. Other celebrities who have been open about their own experiences with the disorder include Michael J. Fox, Ozzy Osbourne, Neil Diamond and the late Muhammad Ali.
Source: Read Full Article