Chrissy Teigen's Eggy Gift of Choice Is So Disturbing and Will Make You Want to Riot
Chrissy Teigen is a woman of many talents—she cooks, she models, she tears down the trolls in one short tweet, and she's a savvy Amazon shopper during the holiday season. In fact, Chrissy is so obsessed with all the random things you can find on Amazon, she's taken to buying some pretty interesting and also highly disturbing items for her loved ones.
At a Chase holiday pop-up, Chrissy revealed her number one find that would make the best White Elephant gift that also might destroy all your friendships: the Rollie Nonstick Easy Quick Egg Cooker. Yes, it's as awful as it sounds.
To get a perfectly rolled egg (I guess that's a thing people need to do), you crack one, pour it into the Rollie, and by some unholy magic, the Rollie cooks the egg and makes it pop up when it's done. In the end, Chrissy told Bustle it looks like a hot dog, but it's an egg.
"I buy things like that all the time because I think they're funny," she said. "I bought a theater industrial-sized nacho machine that holds [a huge] bag of cheese. [I've also bought] a hot dog roller, like the ones at 7- Eleven that doesn't even cook them, it just, like, warms them for hours. I buy dumb stuff all day, basically." OK, but a hot dog roller does sound pretty awesome.
Some have encouraged Chrissy to think about incorporating the egg Rollie gadget into her next cookbook, but dear god, please don't, girl! This is not OK!
If you want to traumatize your friends or make your Secret Santa partner hate you, you can check out the Rollie on Amazon.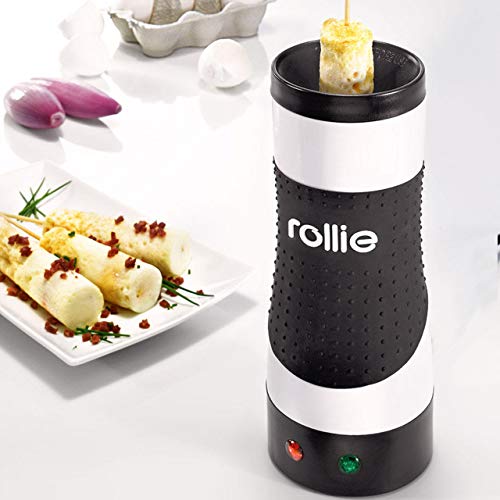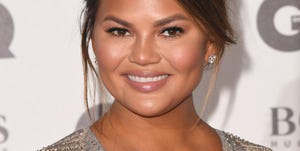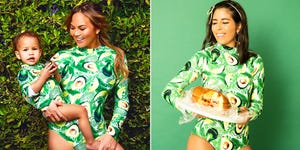 Source: Read Full Article