Big Brother Blowout: Hisam Apology Tour Leads to Second-Guessing Backdoor, Pressure Cooker
The Big Brother Pressure Cooker returns, kicking off a grueling endurance competition for Head of Household — but first, Hisam does everything in his power to avoid getting evicted, including actual self-reflection and sincere apologies, but will it work?
Hisam was backdoored right onto the Block at the close of Wednesday night's Big Brother. In truth, though, that was three days before tonight's live eviction, giving him plenty of time to respond.
Would he opt for revenge, craziness, a dastardly plot like Dan Gheesling's Season 14 "funeral"? Actually, he opted for what certainly looked and sounded like sincere contrition and self-reflection.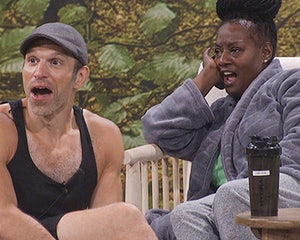 Big Brother Blowout: Can House Pull Off Season's First Epic Backdoor? — Plus, Who Wins Veto?
Certainly it is possible to come back from anything, so there was always hope even after Hisam hit the Block in one of the most stunning blindsides in the history of the show. The problem is that saying all the right things today doesn't mean you'll mean them tomorrow.
Again, Dan's "funeral" was all about saying what needed to be said in the moment to further yourself in the game. We all know Hisam is a smart enough competitor to do whatever it takes to advance his game.
It was when he was showing the same remorse and expressing the same things he was telling the Houseguests in his private confessionals that we started to wonder if maybe this was all sincere. Even if it was, though, we're just now approaching the end of the first quarter. There's a lot of game left to play and he is a ferocious competitor.
Nevertheless, his apology tour around the house did start to have an impact on the power trio that's been running things this week, with Cirie, Izzy, and Felicia all considering keeping him and sending Cameron home.
It would be a risky move because the whole house had rallied around this backdoor plan that came from Felicia's HOH reign. For her and her allies to turn that plan around — ironically talking about potentially flipping targets like this for the second week in a row — would rub a lot of people the wrong way.
Plus, they'd have to go outside their circle of trust to get it done. So if they couldn't guarantee success, stray votes to save Hisam would only expose their game and he'd be sent home anyway. It's a lot to ponder and a huge risk for many reasons.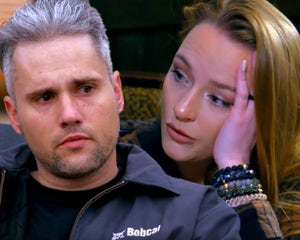 Teen Mom's Ryan Edwards Breaks Down Over Addiction Battle & Arrests, Maci Voices Mental Health Concerns
In the end, the house again went with a unanimous vote, sending the previous Head of Household out the door. With this pattern, Felicia has every reason to be concerned. And with the return of the Pressure Cooker (after 18 years!), there could be value in being younger and fitter.
Sure, it's just standing there and holding a button, but they also started after the live vote and eviction, so who's going to have the longer endurance. The last time they did this one it lasted 14 hours. That would be an all-nighter.
As the night wrapped, all of the remaining HGs (save Felicia) were still hanging in there, so it could be anyone's game. But no matter who rises to power, this week's HOH reign could be thrown into chaos.
For the first time this season, "America's Vote" was launched, this time coming from the Comic-verse and offering an incredible superpower. The top four vote-getters as of August 28 will compete in a competition.
The winner gets the power to save an evicted HG this week or next week. It doesn't say nominee, but rather evicted HG, suggesting they can use this power after the vote. Just imagine that person now knowing they'd been evicted and still being around, and eligible to compete for HOH.
We'll see if and how that shakes up the game on next Thursday's live eviction show. In the meantime, with Hisam out of the game, alliances are shakier than ever. Will what's left of The Professors and The Handful hold tight, or will still more deals emerge?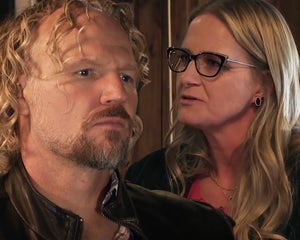 Sister Wives Star Kody Brown Considered 'Break Up Counseling' with Ex Christine After Split
Houseguest Report Cards
Cirie Fields (53, nurse) continues to have a stranglehold on this game. She should be in a vulnerable spot this week if her side doesn't win this Pressure Cooker, but we're not sure she would be. Her social game is so strong, she is absolutely beloved in this house. The only risk for her is that people are starting to see how much power she wields. Her best bet might be to try and lay a little lower. [Grade: A-]
Felicia Cannon (63, real estate agent) should break the trend of HOHs getting booted as she did the bidding of the house. We don't think anyone is going to be seeking revenge on Hisam's behalf, and she remains equally beloved in the house. Plus, she's still not seen as much of a threat, allowing her to continue manipulating like a boss. [Grade: A-]
Jared Fields (25, exterminator) is actually beautifully positioned in the middle right now, which should keep him safe almost no matter who gets into power. His showmance with Blue protects him on that side in that we think she'd rather keep him a while longer at least, while his mom is going to fight for him on her side, if his name were to come up. [Grade: B+]
Izzy Gleicher (32, professional flutist) could be someone who takes a hit if the other side comes into power as she's not as effective in her social game and has rubbed people the wrong way. She can be very blunt and direct. If shots were to be fired at the older side of the house that's held power these past two weeks, we could see her being eyed. [Grade: C+]
Blue Kim (25, brand strategist) continues to be someone people are talking about needing to get out of the house on the older side. We're not entirely sure why she's such a threat, though we understand Cirie is concerned about her connection to Jared. That said, Jared would probably fight his mom on this one as Blue is not a threat right now, so that could help her overall position in the game. [Grade: C+]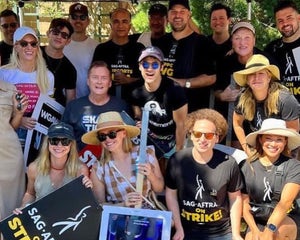 Glee Cast Reunites at Strike As Heather Morris Honors Naya Rivera with Picket Sign
Mecole Hayes (30, political consultant) is still playing a very under-the-radar game, while not at all floating. She is part of strategic discussions and not shy with her opinions. She's also not ruffling any feathers, positioning herself very well no matter who rises to power right now. The problem is that no one really is sure if they're in with her, so trust is a factor. [Grade: C+]
Cory Wurtenberger (21, college student) isn't really on anyone's radar right now, nor is he strongly aligned anywhere with any real strong opinions that he's sharing. His plan seems to be to ride out this early drama and wait until the middle of the game to try and rise up. So far, it's working. [Grade: C+]
Matthew Klotz (27, deaflympics gold medalist) doesn't really have anyone else in the house gunning for him with Hisam gone. If he starts stepping up in competitions that could change, but right now, people seem to be wanting to work with him and do their part to make him feel comfortable in the house. [Grade: C]
Jag Bains (25, truck company owner) is a genuine competition threat, but we don't feel that he'd be in trouble just yet. He's not really rubbing people the wrong way and he's not aggressively coming after anyone just yet, either. His is a solid, quiet, friendly, social game that is working so far. [Grade: C]
Bowie Jane Ball (45, barrister/DJ) is creating a masterclass in floating. [Grade: C]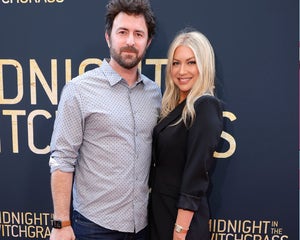 Stassi Schroeder Reveals Nursery Damage from Hurricane Hilary
America Lopez (27, medical receptionist) is a wild card and no one quite knows where she stands or who she stands with. That also makes her a potential threat, because at this late stage with her seemingly flying solo, who can trust that she would truly be with them. Just what is she up to? No one seems to understand her game. [Grade: C-]
Red Utley (37, sales) is seen as a bit of a wild card and a threat in the game. He's also lost a lot of faith in The Professors after he was left out of the blindside plan, so his only true allegiance is with Cameron. The Professors aren't sure about trusting him, either, while the other side of the house sees the competition threat he is. That makes him a tempting target this week from a lot of directions. [Grade: D+]
Cameron Hardin (34, stay-at-home dad) has spent the last two weeks on the Block as a pawn, but we suspect he's starting to look pretty good as an actual target, too. The Professors side of the house is aware that their numbers are now weakened, so they're going to need to pull some people in to make that happen. We don't think Cameron will be that person, despite Red already extending an offer. If anything, it could hurt both of them with that side. [Grade: D+]
Hisam Goueli (45, geriatric physician) tried his best, but it was too early in the game to take that kind of risk of saving him. Could he stay loyal and true through the whole game? We think he might have wanted to, but there are a lot of days between now and the end. [Grade: F]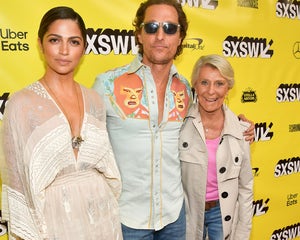 Matthew McConaughey's Mom 'Really Tested' Camila Alves When They Started Dating: 'I Let Her Have It'
House Chatter
"A part of me actually feels bad because he is hurt. He is visibly hurt. But, it's the game." –Felicia (in DR after Hisam's nomination)
"This is stupid. As a gameplay, this is stupid. But I can't tell them that that's stupid, 'cause no one wants to feel stupid. I have to put that aside. I've seen people come back from worse. Getting out of this situation would be amazing. That would go down in history." –Hisam (in DR)
"You get to be angry. I knew." –Izzy (to Hisam)
"You and Cirie both knew." –Hisam
"Yeah. I'm sorry I lied to you this week. My job was to keep you calm. My job was to make you feel comfortable. I don't feel good about that; I feel sick right now." –Izzy
"Yeah, well you did that." –Hisam
"I'm not here to play your game. My intelligence will not be undermined and I will not be called a 'leftover.' I will not be someone that you feel you got stuck with. I find the manipulating for someone that brought us together to be truthful and demanding about not working with other people, trying to call America your endurance queen, that's not okay. You did all that." –Izzy
"I'm sorry that I made you feel that way." –Hisam
"What I need to do is just make amends with everybody. That's a start." –Hisam
"I actually betrayed the people that I love. The people that were my family. I betrayed them. Betrayal begets betrayal. That part makes it sound like the divide is unfixable. I realize that this is a big hole but I have to try and find a way of staying in this game." –Hisam (in DR)
"You still have a day and a half to shift people's minds." –Felicia (to Hisam)
"If The Professors save me, I am with you to the end, to the f–king end. Will I go after the other side aggressively I sure will. Am I going to become the biggest target in the house? 100%! I understand family's fight and here's what I'll tell you, always forgiving." –Hisam (to Cirie)
"How bad would it be if Cameron went home." –Cirie (to Felicia, Izzy)
"My only reservation with that is he is very hurt by the fact that I did it." –Felicia
"If we save Hisam, Hisam's protecting us." –Izzy
"Are we sure about that?" –Felicia
"I don't know what the future holds for me or whether I'll have enough votes to stay. But if I do, you will see something unlike anything that's ever been seen on this game before. I am fiercely loyal and fiercely protective. And I will do everything I can to make sure that my family is safe and that we end up at the end together." –Hisam (in DR)
"Is it worth it? We're putting all of our necks on the line and alienating so many others." –Cirie (in DR about saving Hisam)
"Hi, it's me, Kaysar. 18 years ago, I endured a brutal competition that lasted nearly 14 hours and became legendary amongst BB fans, the Pressure Cooker. Now, it's your turn." –Kaysar Ridha (message to HGs)
"Oh my god, I can't see and hear now?" –Matt (after Pressure Cooker goes dark)
Big Brother airs Sundays and Wednesdays at 8pm ET, and Thursdays at 9pm ET on CBS.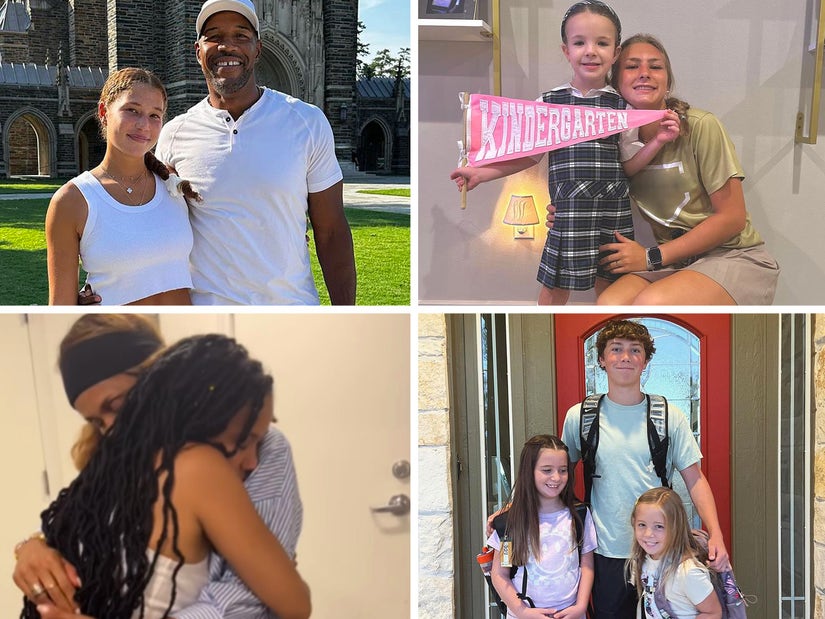 Source: Read Full Article