A Star Is Born! Watch Lady Gaga's First-Ever E! News Interview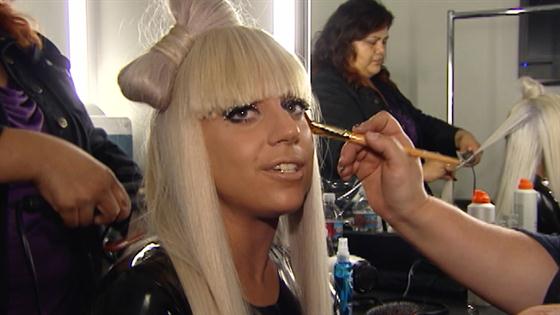 It's been about 10 years since E! News first interviewed Lady Gaga—and what a decade it's been.
Since 2008, Mother Monster has won six Grammys, landed a Las Vegas residency and launched an award-winning acting career. Not only did she take home a 2016 Golden Globe for her role in American Horror Story: Hotel, but she's also currently in the running for two more trophies for her role in A Star Is Born.
But before she was a major superstar, she was a student studying her craft. During her first interview with E! News, Gaga revealed she studied art history, film, light design, stage design, dance and acting in school.
"I did everything in the arts in college and in high school, as well. So, I have an art background," she said. "And I know how to glue sequins onto bras. And I know how to freakin' sing."
Indeed she does. Gaga released her first album, The Fame, in 2008. It included her smash single "Just Dance" and later produced her first Grammy wins—Best Electronic/Dance Album and Best Dance Recording for "Poker Face." She then released The Fame Monster in 2009. The follow-up EP earned her three more Grammy wins, including Best Pop Vocal Album and two for "Bad Romance."
However, her voice wasn't the only thing to draw attention. Gaga also started to make headlines for her fashion. In 2010, she wore her famous meat dress to the MTV Video Music Awards.
"Fashion is my life," Gaga told E! News back in 2008, when she was still rocking Hannah Montana lip gloss. "My lifestyle—I dress like this all the time. You're not ever going to catch me at the grocery store in flip flops. This isn't just for stage performance. This is, like living and breathing."
Want to see if Gaga adds another acting accolade to her shelf for her work in A Star Is Born? Watch the 76th Annual Golden Globe Awards live on NBC Jan. 6 starting at 8:00 p.m. ET.
Source: Read Full Article