'A lot of us are misunderstood': Moms in prison visited by daughters in Girl Scouts
Inside this Maryland's women's prison, you'll find about 800 inmates — and every other Saturday morning, a dozen or so girl scouts.
Girl Scout Troop 7856 is special. All of the scouts' mothers are incarcerated at the Maryland Correctional Institution for Women in Jessup, Maryland. Twice a month, their troop meetings are held inside the prison gym, which transforms into a haven of reunification.
"It's traditional Girl Scouts in a nontraditional setting," Warden Margaret Chippendale told "GMA."
Like many troops, the girls are close in age and work together to build leadership skills and help the community.
It's all part of the Beyond Bars program, a collaboration between the Girl Scouts and more than a dozen U.S. prisons. It provides an opportunity for girls to visit their mothers behind bars twice a month in hopes of lessening the impact of separation after a parent is sentenced. The children can stay in the program until they turn 18.
"It gives mom the opportunity to be a mother, but it gives the daughter the opportunity to have a mother," Chippendale said.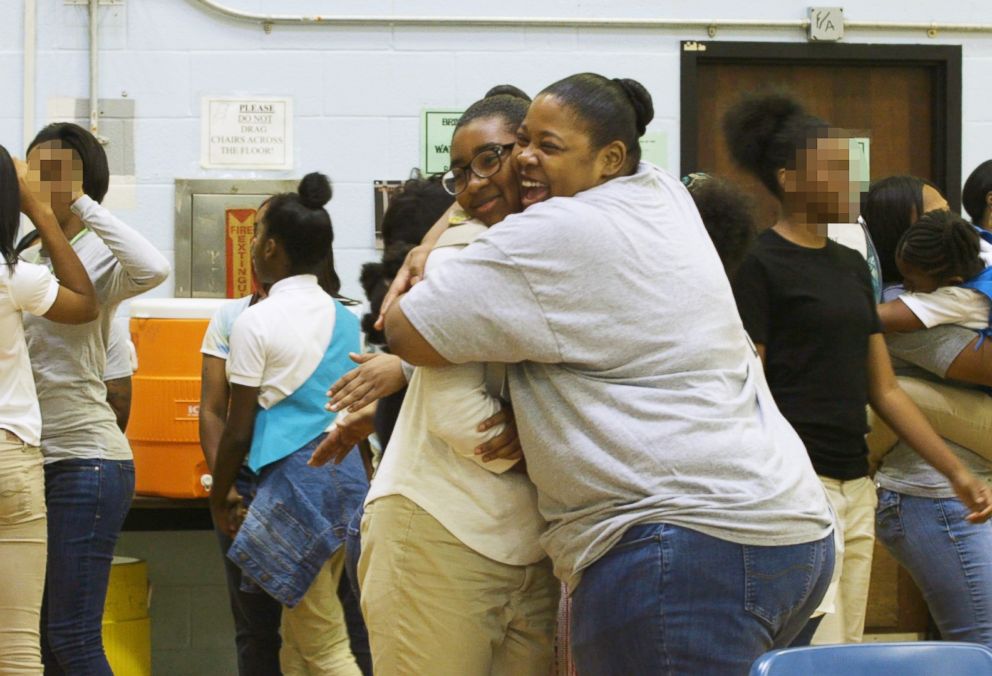 The mothers are allowed time away from their cells to take part in the troop meeting alongside their daughters. Unlike normal visitations where time is strict and interactions like hugging or kissing are extremely limited, the troop meeting provides a space for mothers to strengthen bonds.
"I just love giving her a hug," 12-year-old D'Amoni Loftin told "GMA" about seeing her mother, Kamisha Loftin.
Loftin was sentenced to eight years in prison in 2015. The 32-year-old was found guilty of stalking and robbery and was on probation at the time of the incident.
"It was hard for me because I'm a single mom," Loftin said. "When I got incarcerated, D'Amoni was 8 years old,"
"I think the most challenging part is to see your child grow up and you're not actually there," she added, recalling missed milestones like her daughter's first day of school.
That's why she cherishes the troop time to bond with her daughter.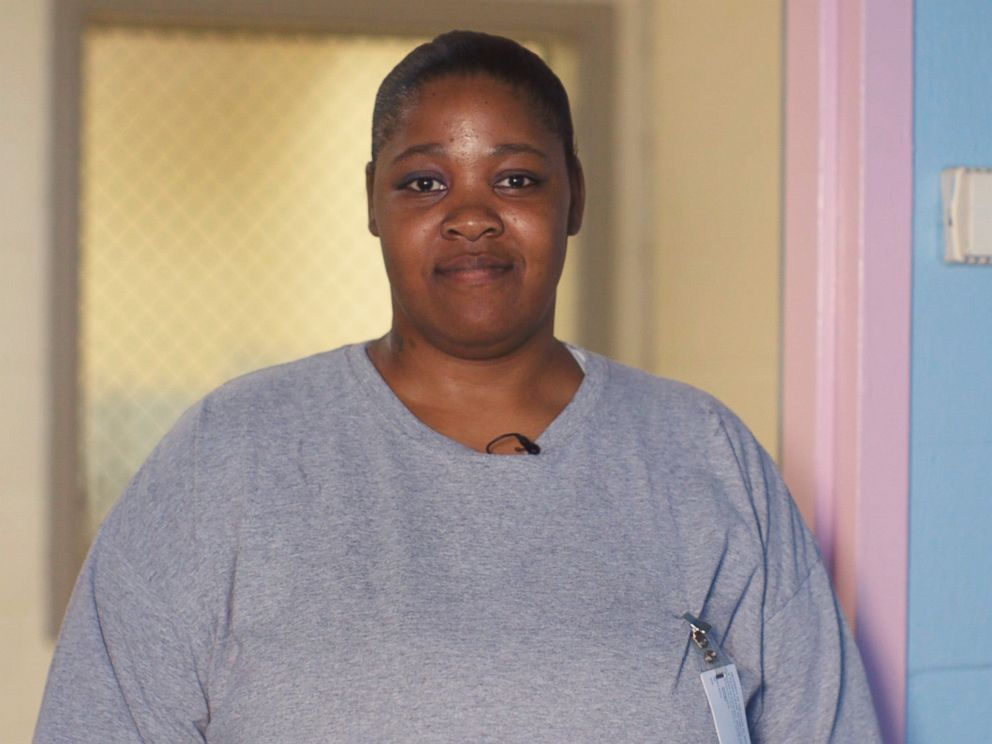 "You're still able to bond with your child while being away from them at the same time, so it's really important to me," Loftin said. "On a normal visit you wouldn't get to interact with them in the way that you do. It's one more hug, it's one more kiss."
Loftin said D'Amoni's grades started to slip as she dealt with the trauma of no longer having her mother around. But after joining Troop 7856, things started to turn around. The meetings helped re-establish her mother's presence in her life and had a positive impact on her grades.
"It made our bond stronger because I feel like I'm not missing out on as much," Loftin said.
Loftin's aunt, Sharon Calhoun, has taken custody of D'Amoni and said the program restores simple mother-daughter connections — like having your mom braid your hair or taking a family photo. Otherwise, opportunities like that are rare.
"Unfortunately, when a parent is sentenced, you can have memories in your head and in your heart, but for a kid to have a photo with your mom and your dad, it's very special," Calhoun said. "It makes a difference."
'Beyond Bars' aims to rehabilitate
For more than 10 years, the Maryland Correctional Institution for Women has allowed the troop to have an annual overnight Girl Scout meeting at the prison, giving the girls and their moms, some for the first time, a chance to spend the night with each other talking, playing games, watching movies, painting fingernails and having mother-daughter time.
The tradition was started by Chippendale, who's worked for both the Girl Scouts and Maryland Corrections.
"It helps me manage this institution. These moms do not want to lose this opportunity, and they know if they get themselves in trouble, they are going to be removed from the program minimally for six months," she said. "So it truly is a benefit all the way around."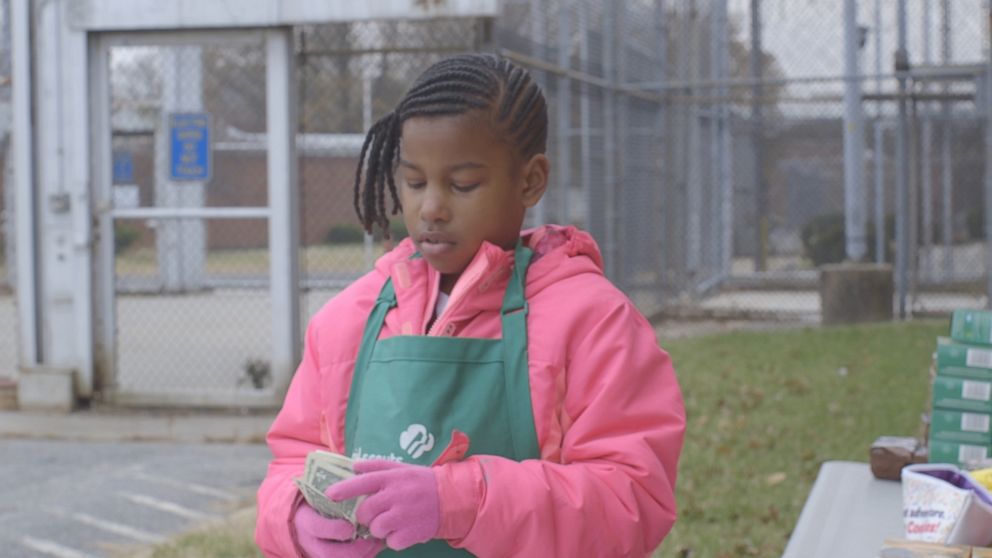 The state of Maryland has been progressively pushing for more rehabilitation programs. Their flagship restorative justice program, Public Safety Works, aims to provide skills to help offenders become employed. They also launched the first ever correctional methadone maintenance program in the country.
According to the 2016 census, Baltimore represents 10 percent of Maryland's total population but 35 percent of the state prison population. While the numbers have dropped significantly since then, reform advocates have said more can be done to help inmates who've served their time.
"Public safety in general is recognizing we need to have focus on drug treatment, mental health treatment and just general treatment," said Stephen Moyer, secretary of Maryland Department of Public Safety. "I think the most important thing to realize is most inmates will be coming back to society. … We have to put programs in place that will make people successful when they are released."
Approximately 90,000 children in Maryland have a parent under some form of correctional supervision — parole, probation, jail or prison, according to the state's Governor's Office for Children. Nationally, more than 5.7 million kids have experienced parental incarceration at some point during their lives, according to a 2016 report by the Child and Adolescent Health Measurement Initiative.
Girl Scout Troop 7856 sells cookies outside the prison
Since the Beyond Bars program began in 1992, it's served more than 400 girls whose lives changed when their mothers became incarcerated. No taxpayer money is used to fund the program. The Girl Scouts raise money through grants and cookie sales, which they set up at the prison itself, for visitors or inmates.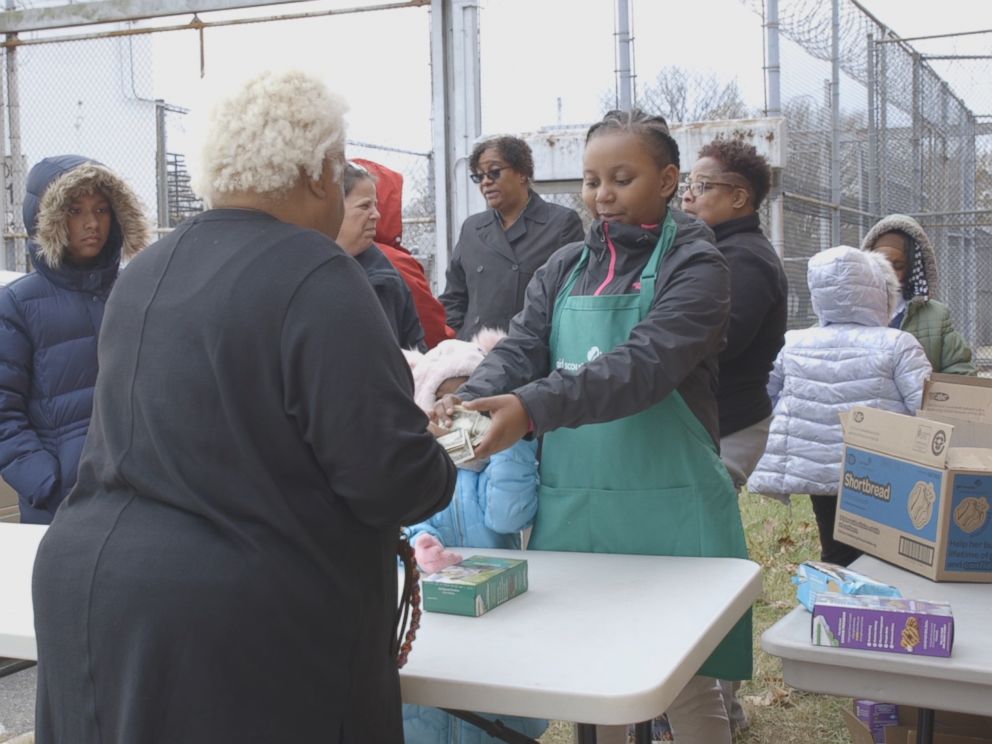 "The public tends to forget they're people first. As I will say, they're women who made bad decisions — doesn't make them bad people," Chippendale said.
Loftin said she believes those who are convicted are often misunderstood.
"A lot of people judge you because of your crime … a lot of us are misunderstood," she said. "We're still moms, we're still your sister or your aunt, we just made a mistake."
With three fingers up, she stands alongside her daughter in the prison's gym reciting the Girl Scouts pledge to help people at all times — adding an extra line of hope that her daughter won't repeat the mistakes she's made.
"I would never want my child to experience this experience. This experience, I wouldn't wish on my worst enemy," Loftin said. "I just want her to excel in everything she does."
Source: Read Full Article