11 Festive Ways To Decorate A Small Space For The Holidays
If you live in a small apartment or are tight on space, decorating during the holidays may be something you avoid to keep unnecessary things out of your way — but it doesn't have to be that way. There are plenty of compact holiday decorations at Walmart.com, and we simply cannot let you go without decorating a little this holiday season.
After all, one of the best parts of the holiday season is cozying up with a cup of hot chocolate and decorating your home with all of the best holiday decor. From wreaths and garlands to twinkling lights and a tree adorned with ornaments, the winter holidays are one of the most festive. Lucky for you, there are plenty of ways to decorate your home that require little space (and more importantly, little effort).
From hanging artificial Christmas trees to wall art and light-up garlands, Walmart.com has everything you need to make your home as festive as can be this holiday season—no matter how much space you have to spare. Explore our favorite effortless holiday finds from Walmart.com that will turn your home into a festive wonderland, minimal space required.
Achieve Your Christmas Tree Goals With This Slim, Pre-Lit Tree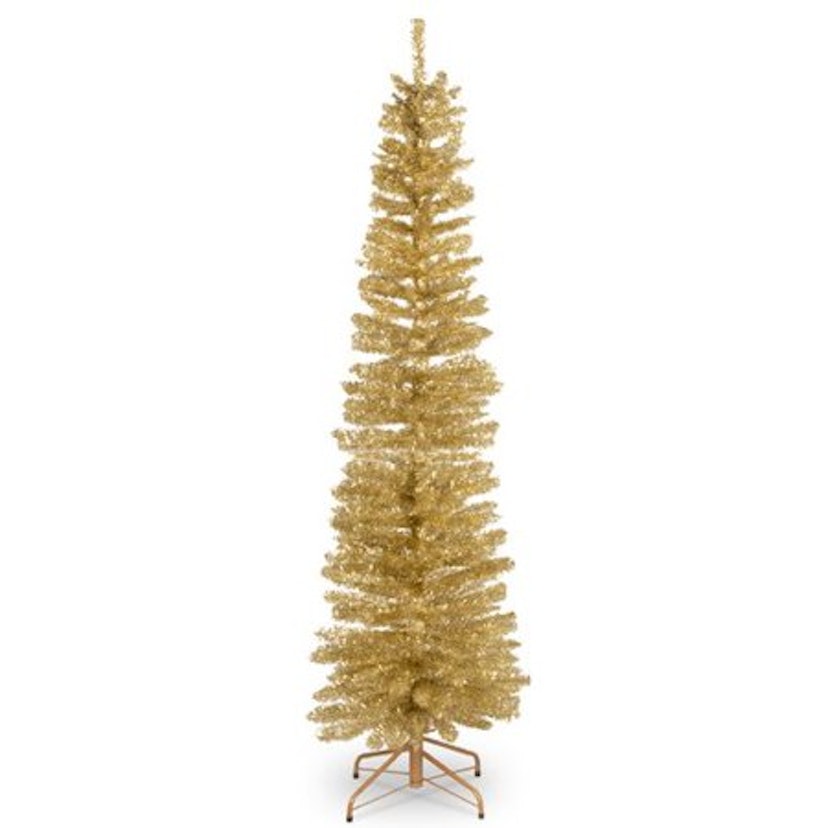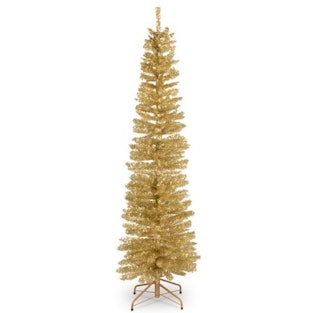 National Tree Co. Tinsel Trees 6′ Champagne Tree Artificial Christmas Unlit with Stand
$44
Walmart
This pre-lit Christmas tree is a fuss-free option to get your home looking festive without taking up a ton of space. Plus, it's made of tinsel so you won't be vacuuming up a piney mess every few days.
Fake Falling Snow With These Bubble Globe Lights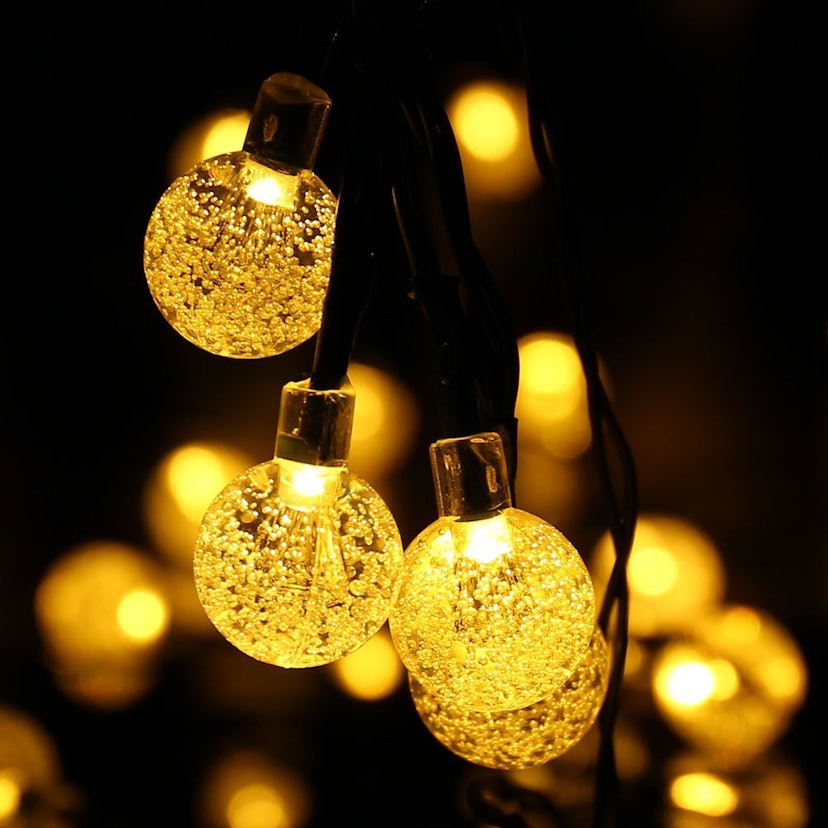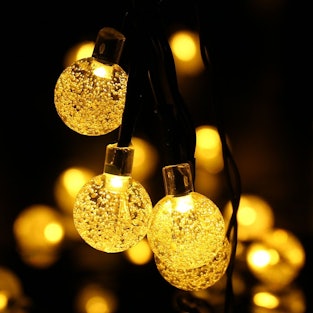 Qedertek Globe Ball Solar String Light 20ft 30 LED Fairy Bubble Crystal Lights (Warm White)
$11
Walmart
These speckled globe lights give the illusion of snowfall without the unwanted chill. Hang them along your wall or across the ceiling for some extra-festive light
Keep It Simple With These Understated Holiday Mugs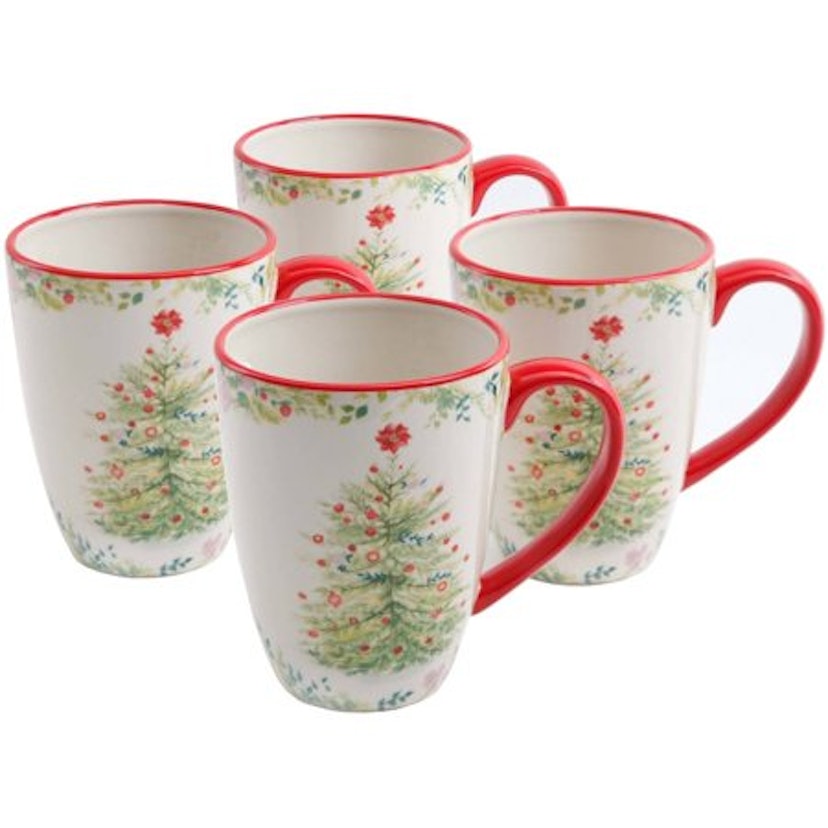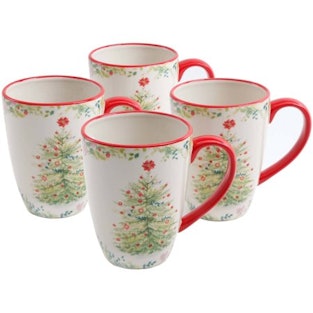 The Pioneer Woman Holiday Cheer 26 oz Jumbo Mug
$14.99
Walmart
If you want an easy, subtle way to bring that festive feeling into your home, this mug set is perfect. Plus, it doesn't require major redecoration.
Welcome The Holidays Into Your Home With This Festive Banner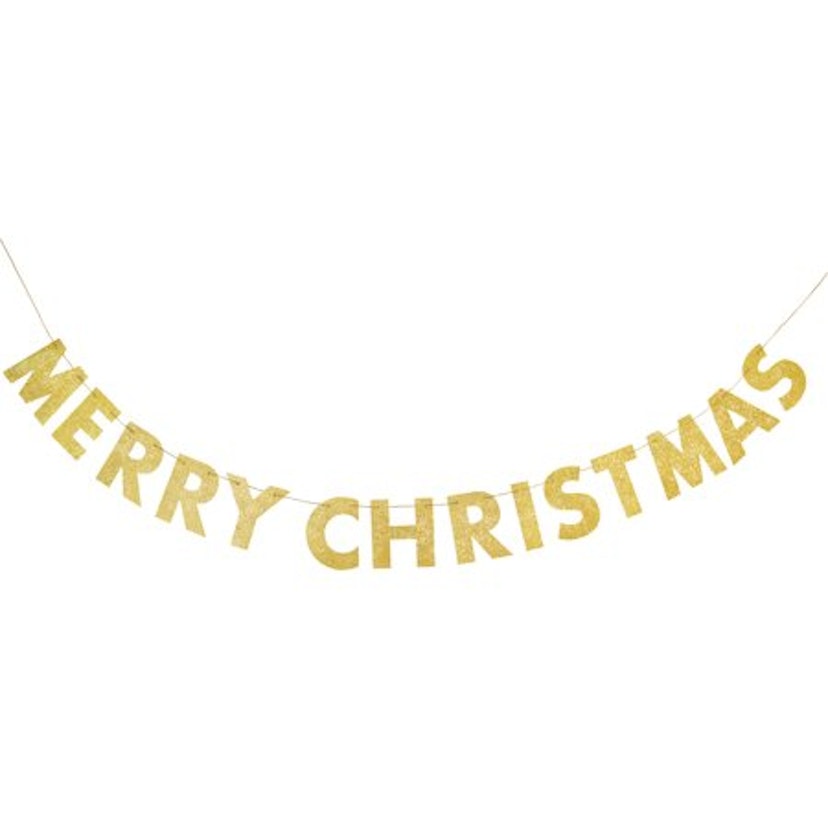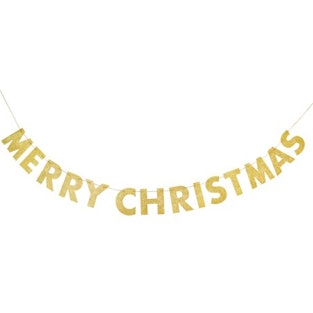 Glitter Merry Christmas Banner, 9ft, Gold, 1ct
$4
Walmart
If you're throwing a Christmas party or have no interest in getting a tree this year, this sparkly holiday banner is an easy way to bring some festivity into your home.
Adorn Your Home In Holiday Greenery With This Seasonal Wreath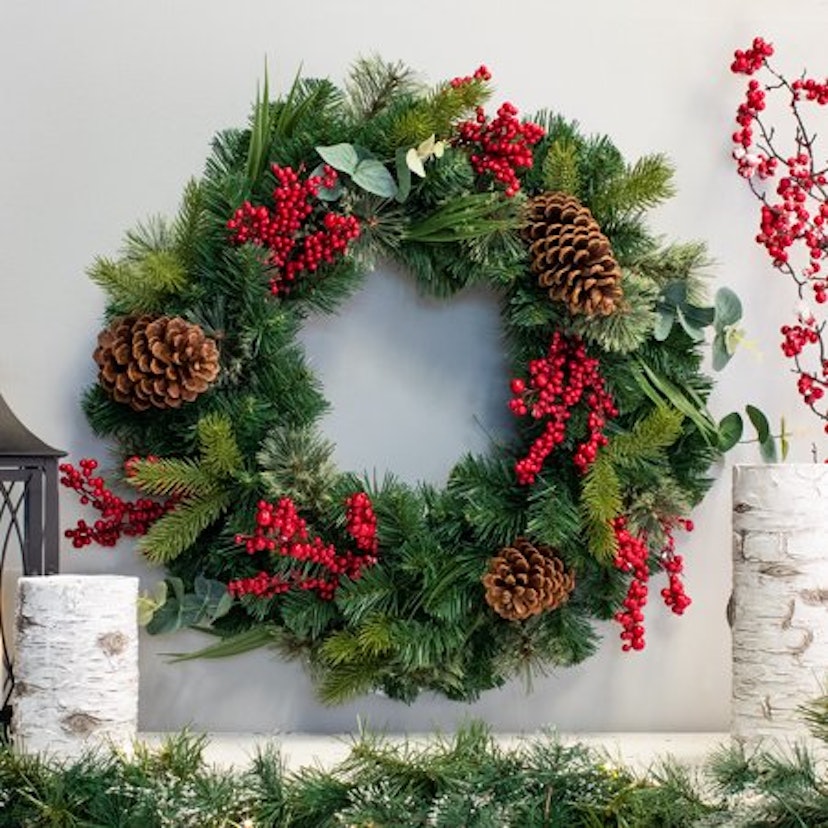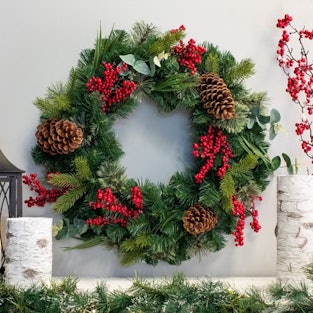 Belham Living 24 inch Mountain Trail Wreath
$21
Walmart
The wreath is a classic holiday decoration. Lucky for us, it's one of the most simple ways to get the fresh smell of pine without the commitment of a tree.
Liven Up Your Walls With This On-Theme Message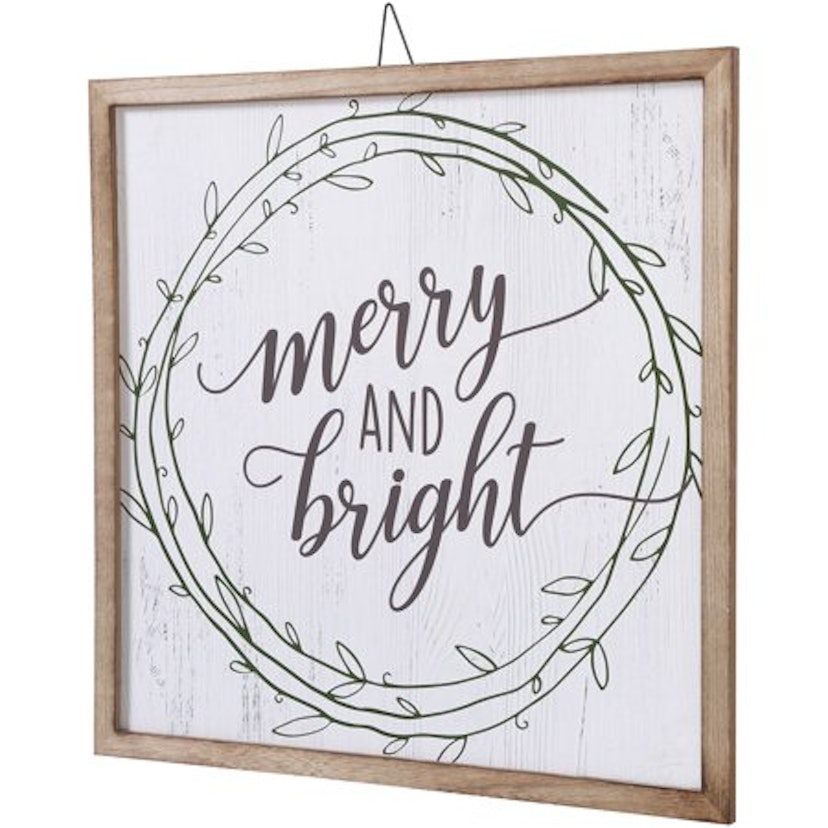 Belham Living Hanging Decor, White with Merry and Bright Text
$10
Walmart
This hanging calligraphy wall art is cute enough to keep up in your home year-round and makes a perfect fuss-free option to add some low-maintenance festivity to your home this winter.
Cozy Up Your Couch With This Festive Holiday Pillow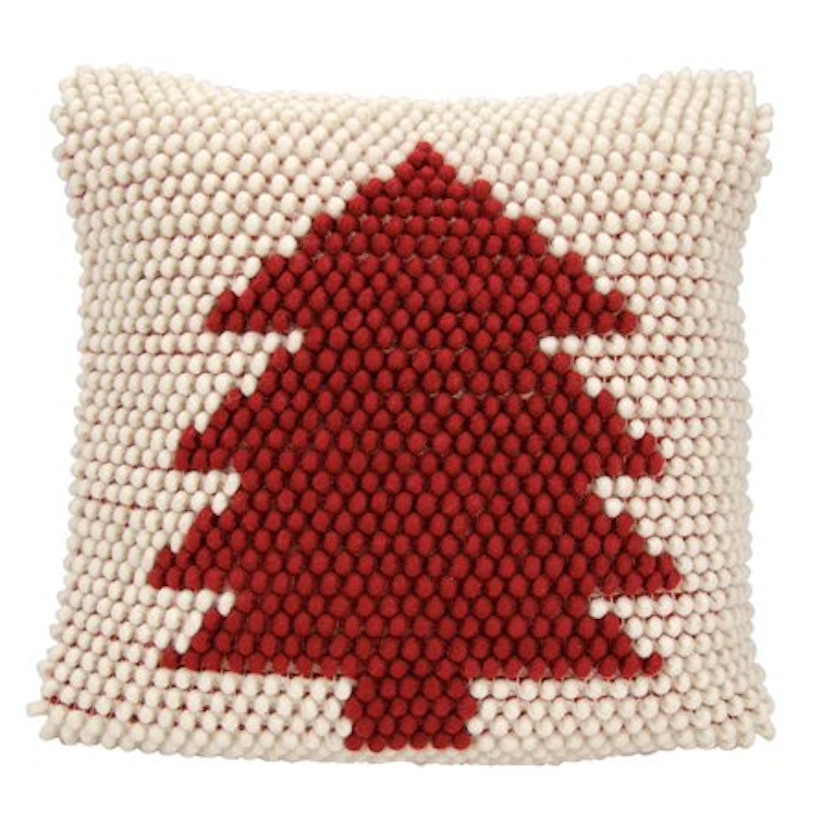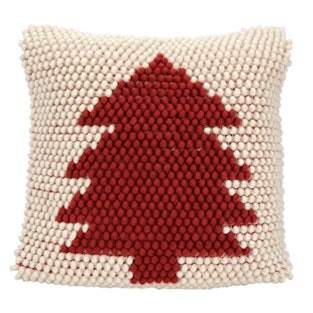 Nourison Home For The Holiday Christmas Tree Loops Decorative Throw Pillow, 20" x 20", Ivory Red
$18
Walmart
What easier way to bring some holiday cheer into your home than by throwing some pillows on your couch? It's a festive option that is totally functional.
This Pre-Lit Wreath Will Add Instant Holiday-Cheer To Your Apartment, No Tree Required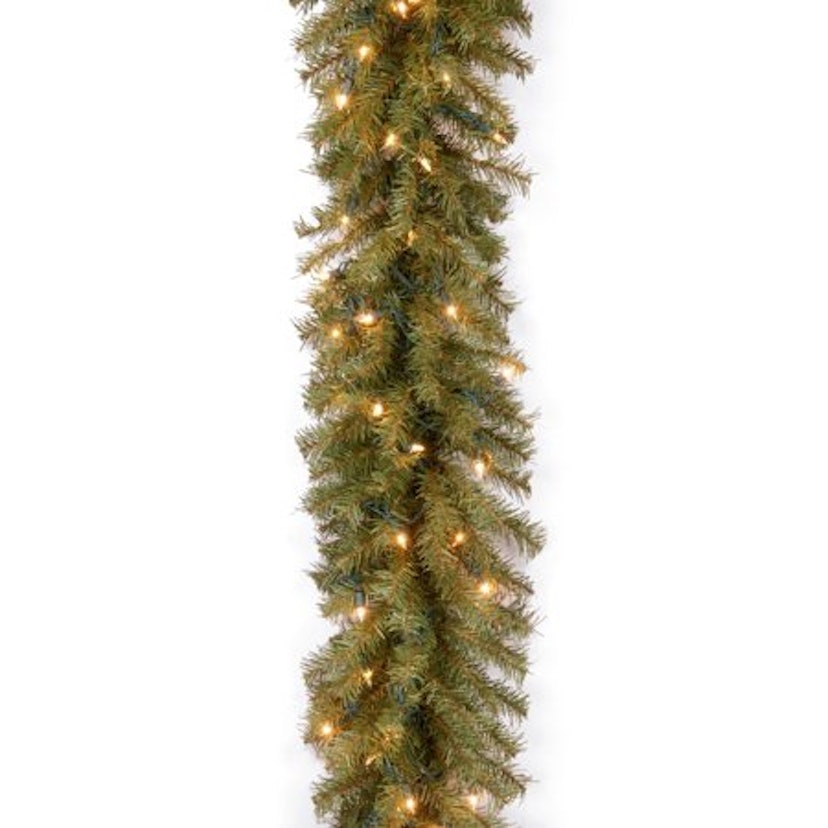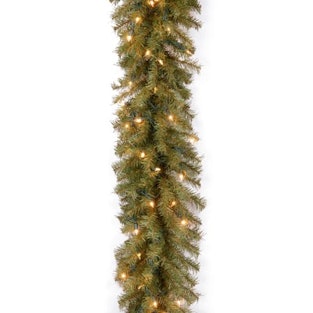 National Tree Company Norwood Fir 9 ft. Prelit Garland
$25
Walmart
Another perfect option if you're planning on going tree-less this year, garland brings that festive holiday greenery into the home without the space required by a tree. Plus, this one's pre-lit, so you don't even have to worry about buying lights.
Turn Your Home Into A Winter Wonderland With These Hanging Snowflakes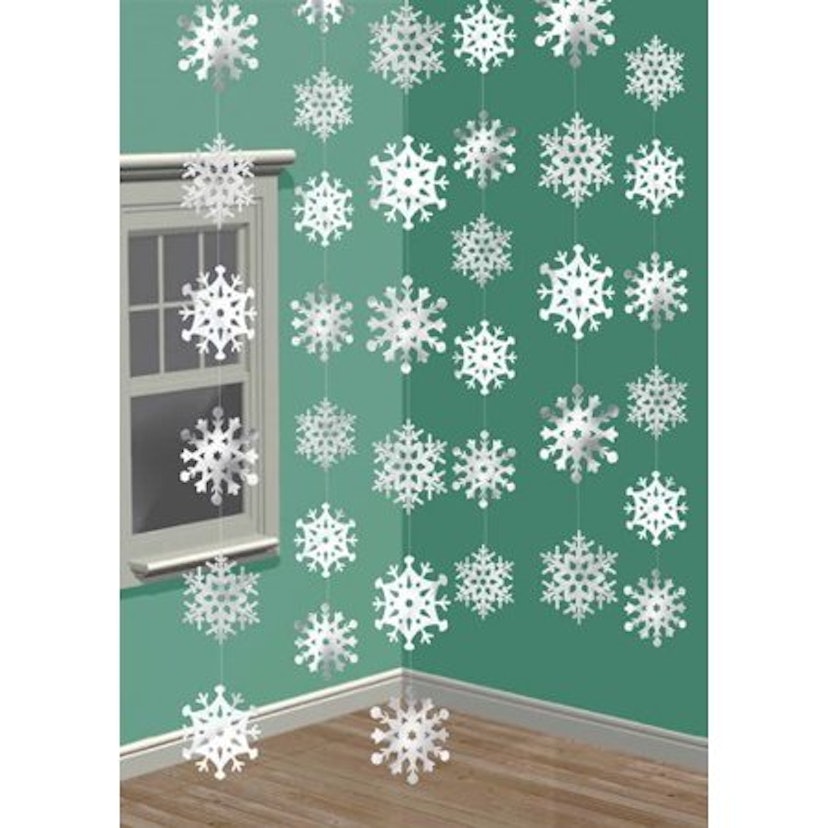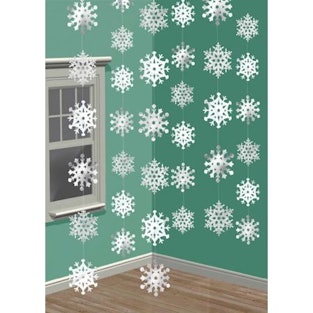 Amscan Winter Wonderland Christmas 3-D Snowflake Hanging Party Decoration (Pack Of 1), White, 14 1/4" x 13"
$7
Walmart
Whether you're expecting snow or not this holiday season, these festive hanging snowflakes will turn your home into a winter wonderland. Hang them along your wall or in your doorway for a bit of snow year-round.
For Cozy Light That Doubles As Decor, Try This String Light Lantern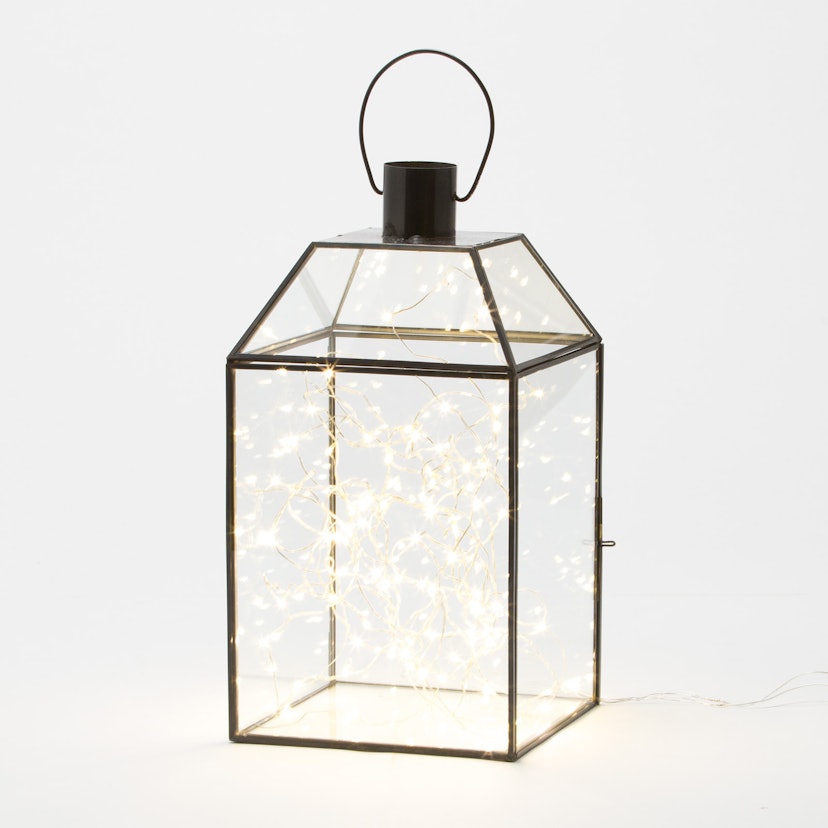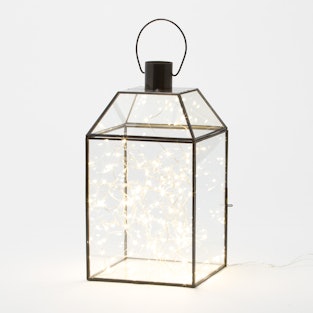 Belham Living 2 Lanterns with Mini String Lights
$25
Walmart
This tabletop lantern with mini string lights is a perfect way to add some festivity to your home or apartment without being too obvious. Display a couple of these lanterns on your coffee table or on a bookshelf for additional cozy light.
Bring The Best Scents Of The Holidays Into Your Home With These Festive Candles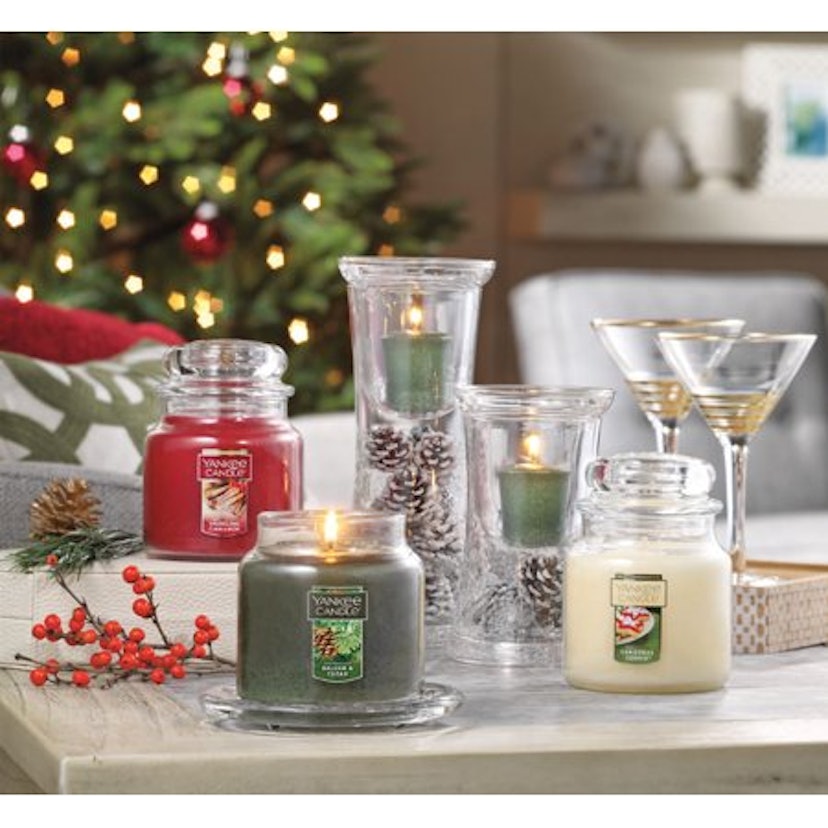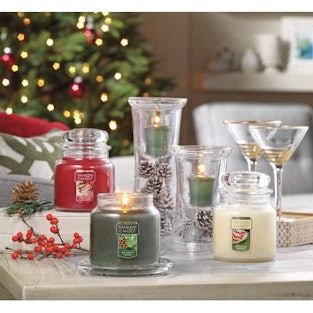 Yankee Candle Holiday Small Jar Candle Trio Gift Set
$12
Walmart
FIll your home with the best scents of the holiday—Sparkling Cinnamon, Christmas Cookie and Balsam & Cedar—with this candle trio. It's as simple as lighting a match.
Bustle may receive a portion of sales from products purchased from this article, which was created independently from Bustle's editorial and sales departments. This article reflects price at publication and may change.
Source: Read Full Article