This Bollywood Actress Wore Not 1 but 5 Jaw-Dropping Wedding Outfits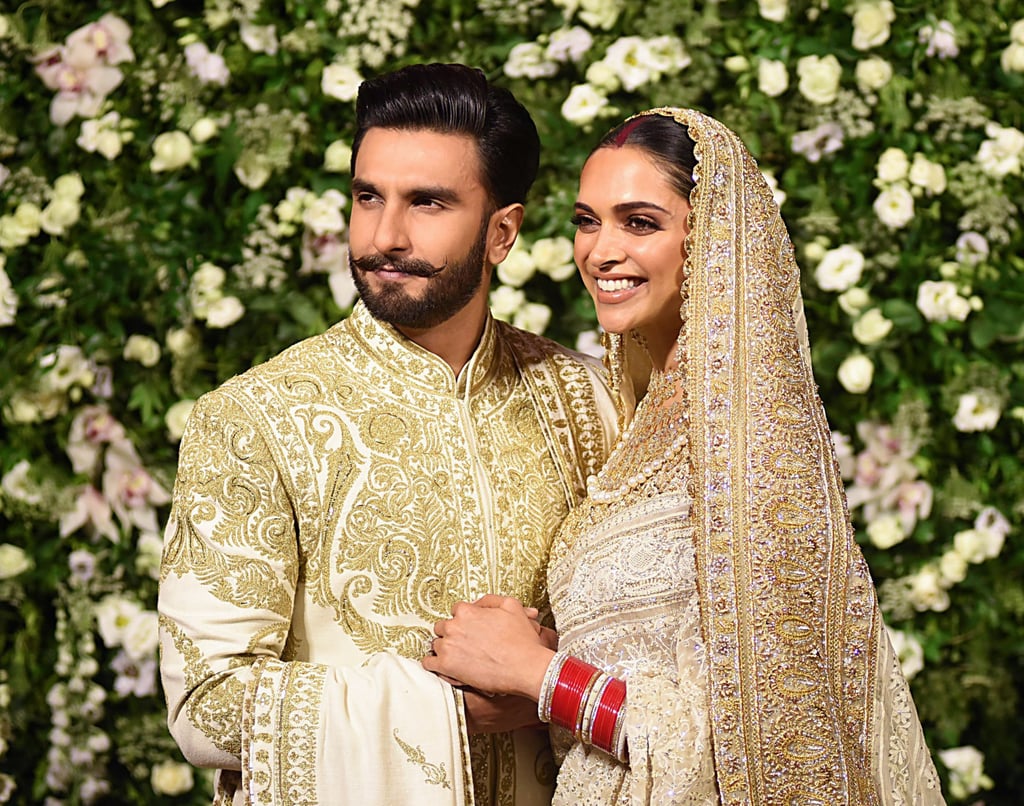 This Bollywood Actress Wore Not 1 but 5 Jaw-Dropping Wedding Outfits

Bollywood's golden couple are officially off the market! Deepika Padukone tied the knot with fellow actor Ranveer Singh in the most elaborate Indian wedding we've ever seen. The stunning couple jet-set all the way to Lake Como for their nuptials, and trust me when I say their outfits were straight out of a movie.
The festivities comprised a mehendi ceremony, a prewedding ceremony where the bride's hands and feet are decorated with henna, and two separate wedding ceremonies: a Konkani Phool Muddi for Deepika's faith and an Anand Karaj for Ranveer's. For the mehendi ceremony, Deepika wore a blush-pink traditional outfit by renowned Indian designer Sabyasachi. At their Konkani wedding ceremony, the bride wore a red and gold silk saree from The House of Angadi. Finally, for the Anand Karaj ceremony, Deepika wore a gorgeous crimson lehenga from Sabyasachi that was covered with intricate embroidery and took months to create.
If you're thinking that's when the celebrations ended, you're wrong. Once the happy couple returned from Italy, they were spotted wearing Sabyasachi ensembles while arriving at their home in Mumbai. Since the couple had to invite so many people, they hosted two separate receptions: one in Bengaluru, where Deepika is from, and another in Mumbai.
For the first reception, the actress wore a beautiful gold, silk saree from The House of Angadi, designed by K Radharaman. She then ended her wedding celebrations in Mumbai wearing a breathtaking white, embroidered ensemble that had a long train. Read on to see all of the stunning outfits.
Source: Read Full Article