How The Office Wardrobe Is Changing Post-Quarantine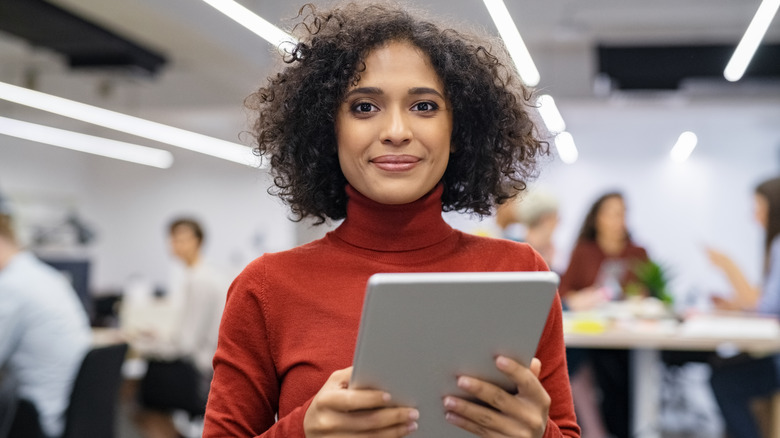 They say that art imitates life — but in this case, life is being imitated a little less by art, and little more by the confusing space that the COVID-19 pandemic has left us in. More than a year of isolation and lockdowns have left us in a confusing aftermath that's akin to an illusion of normalcy, forcing us to remember how we once managed to do everyday activities. COVID has taken many things that were once second-nature to us and morphed them into unrecognizable challenges, such as how to socialize, how to stay healthy, and how to dress — and it's that last one that's found us in some sort of fugue state, standing in front of our closets, unable to remember what we ever once wore out in public.
And indeed, this issue has extended predominately to those who are heading back into the office for work. A huge majority of workers — if they had the job that allowed them to — had to familiarize themselves with the prospect of working from home, a feat that turned work wardrobes into sweatpants and loungewear. But ready or not, businesses are now requesting that employees shake the dust off that old blazer and head back into the office again, and many people are struggling.
Should we be required to have a dress code at work?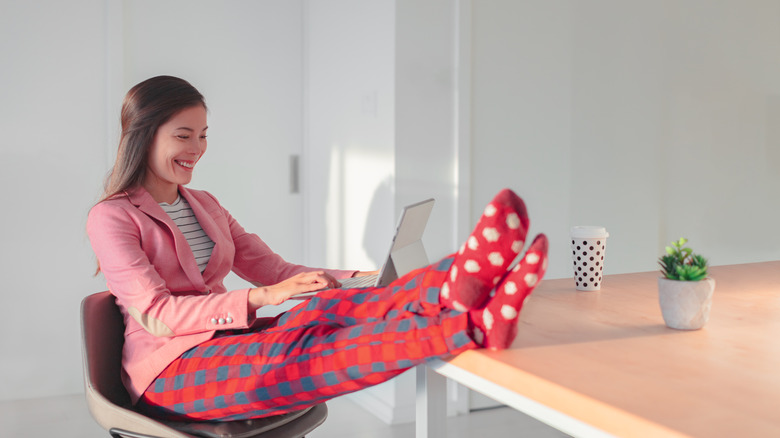 The aftermath of COVID has changed the way we function, making many employers realize that things don't necessarily have to go back to exactly the way they once were; perhaps occasional remote working is good for business morale, and perhaps that meeting could have been an email, after all. But has this change of heart extended to requirements regarding what employees can wear into the office? For many companies, it has.
Take Abbey Slattery via The Washington Post; despite the fact that she has been back in the office for over a month, she is still totally stumped on what to wear to work. "We're testing the waters, trying to figure out where the cutoff line is," she said. "How can we push the office to be a little bit more casual than before? Do we need to be wearing dresses and slacks, or can we get away with jeans and T-shirts?" Many employees found that they were able to be just as productive — and in some cases, even more so — working from home, sitting on the couch, dressed in the same outfit they wore to bed.
According to a Stanford study via Apollo Technical, based on the findings of 16,000 workers over the span of nine months, company-wide productivity increased by 13% in light of employees working remotely. This research suggests that it might not be necessary for people to work a typical 9-5 day from within a cubical — and if we're willing to change the rules surrounding where we work, does that mean we can do the same for what we wear to work?
Here are some comfortable, work-appropriate clothing options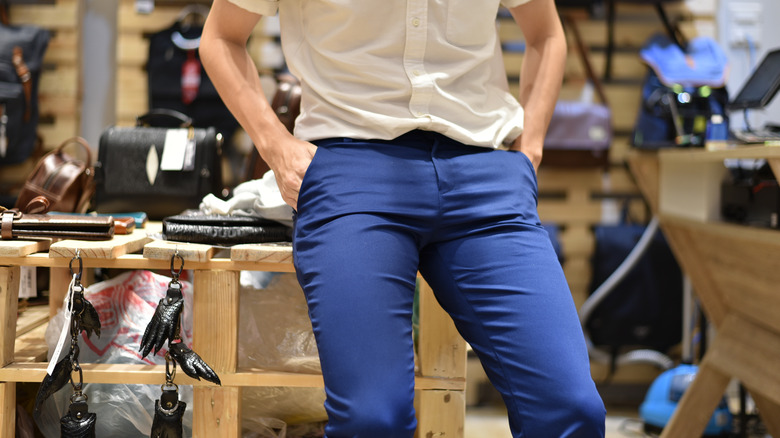 If you've totally ditched the crisp button-down shirt and high-heeled shoes, but still want to look presentable at work, here are some options.
Chances are, you can't wear your pajamas to work — but that doesn't mean you can feel just as comfortable. Try wearing a pair of stylish, comfy, and versatile chinos to work, per Rolling Stone. You can dress these pants down with a white shirt and sneakers, or dress them up with a pair of leather shoes, a nice blazer, and even a tie. Chinos will help you get the best bang for your buck since you can wear them to the bar on Saturday nights and to the office on Monday mornings. The same philosophy can be applied to black or navy dress pants — they're comfortable enough for work but will make you look super put together, and they would look awesome dressed down with Converse.
If you want to wear something a bit more feminine and formal to the office but don't want to compromise your comfort, opt for a floaty, soft dress. You'll look like you totally put in an effort, but it'll save you time in the morning only having to choose one item, and you'll be super comfortable throughout the work day (via BuzzFeed).
The consensus? Wear what you feel your best in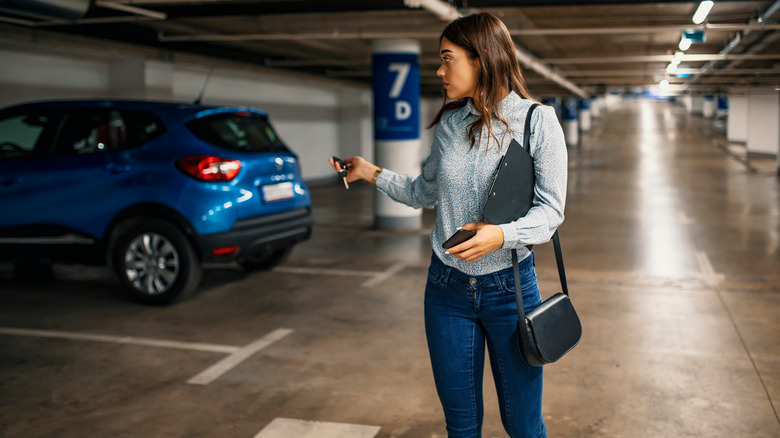 Finally, perhaps the most foolproof office-friendly comfy option is a stylish, lightweight button-down shirt. This is another budget-friendly piece, as it can be worn to quite literally any place you're going. It's easy to dress up, whether that's with a tie, nice pair of work pants/tucked into a skirt, and work-appropriate shoes, but it would also look perfect with a pair of jeans — whether that's to the bar or on a Casual Friday (via Vogue).
If you're anything like Elena Sheppard per NBC News, who is shocked that she used to wear tight pants, belts, and uncomfortable shoes to work every day, don't fret — you're not alone. "Take a peek at the internet and you'll find countless strangers confused about how to dress for their return to in-person work (the consensus seems to be something a little below business casual — a "jardigan" perhaps)," Sheppard explains. But regardless of what you wear, make sure it's something that makes you happy and feel your best.
"After such a sad year, it seems like everyone wants to dress happy, everyone wants to take up space, everyone wants to present like their true selves," Sheppard says. And when in doubt, chances are you won't get in trouble with whatever you decide to wear into the office, as your boss is probably going through the exact same dilemma.
Source: Read Full Article