Akram Abdulla Is Looking to Reframe Muslim Women's Journeys with the Hijab
After working in the fashion industry for 11 years, Akram Abdulla was finally ready to design for the women he knows best. The founder and designer of Sahar New York, a new line of everyday and formal hijabs, launched the brand in late 2019, just before the pandemic—but that hasn't slowed him down.
A mix of essential and specialty hijabs, Sahar New York offers clients a range of scarves in simple fabrications and colors, from neutrals and pastels to bold hues. The brand encourages its clientele to play with color, dress boldly, and consider the hijab as one accessory of many.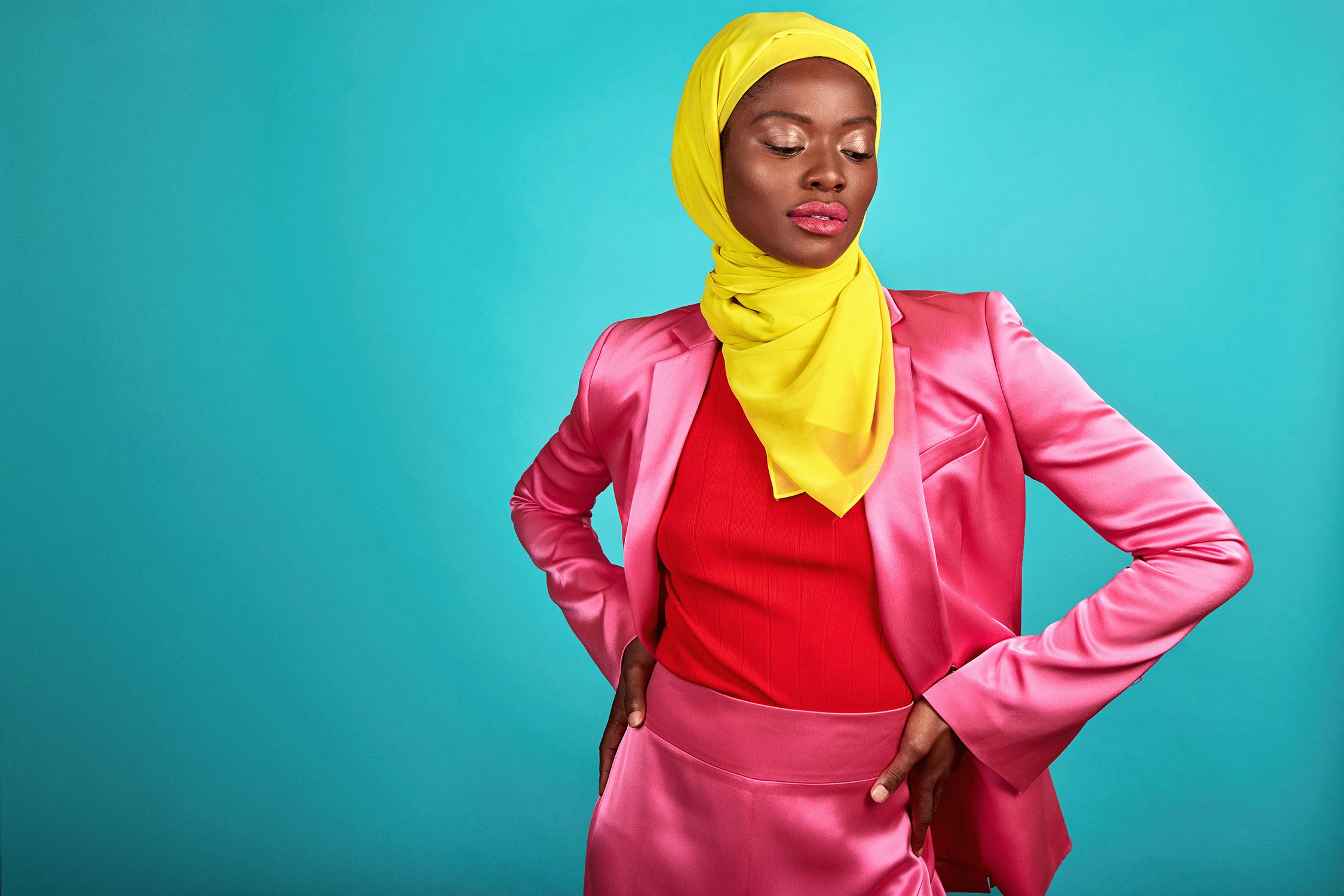 Growing up in a Muslim household with four sisters and a single mother, Abdulla understands the problems that many women who wear hijabs face. "I've seen the many complex stages my sisters have had with the simple piece of fabric known as the hijab," says the designer whose always been drawn to and inspired by strong, powerful women. "One of my sisters has worn it for as long as I can remember, while the other three have had their own journey of wearing it and choosing to take it off."
At the beginning of his career, working in the wardrobe departments of TV shows like Chelsea Lately, his sister posed a pointed question: "When are you going to start designing for Muslim women?" His response was naive at best: "I thought, There's no market for that!" But as time went on, trailblazers like Halima Aden took to the runway. Abdulla became inspired by the Somali-American model's rise to fashion icon status and her recent decision to distance herself from the fashion industry, pointing to moments where she was asked to compromise on modesty and wearing the hijab.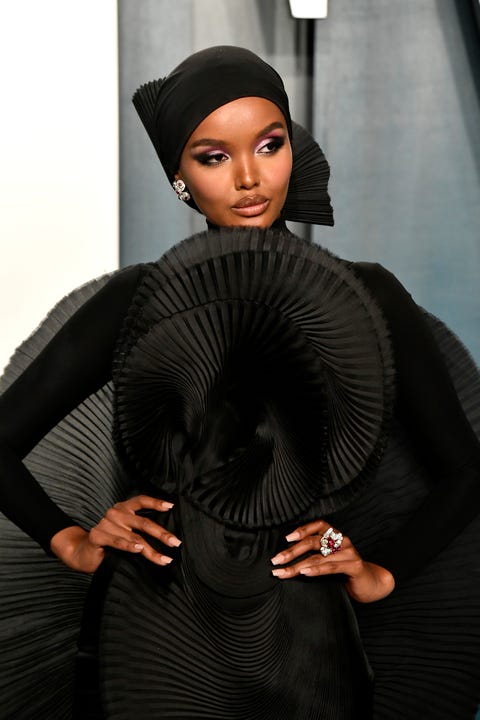 Seeing Aden and others on social media changed Abdulla's thought process. "I realized there was a hole not only in the market but space for me to connect my background in fashion with my culture—that's when I launched Sahar New York," he says.
Continues Abdulla, "If you want to dress up the hijab, or dress it down, or be more playful with it, you should go for it," says the designer, who admires Aden's recent decision to choose morality over modeling. "In the religion, the hijab is about modesty, but that's evolving. There's no one way to feel a connection with faith, and women should be allowed to experiment with how they express that in their own way."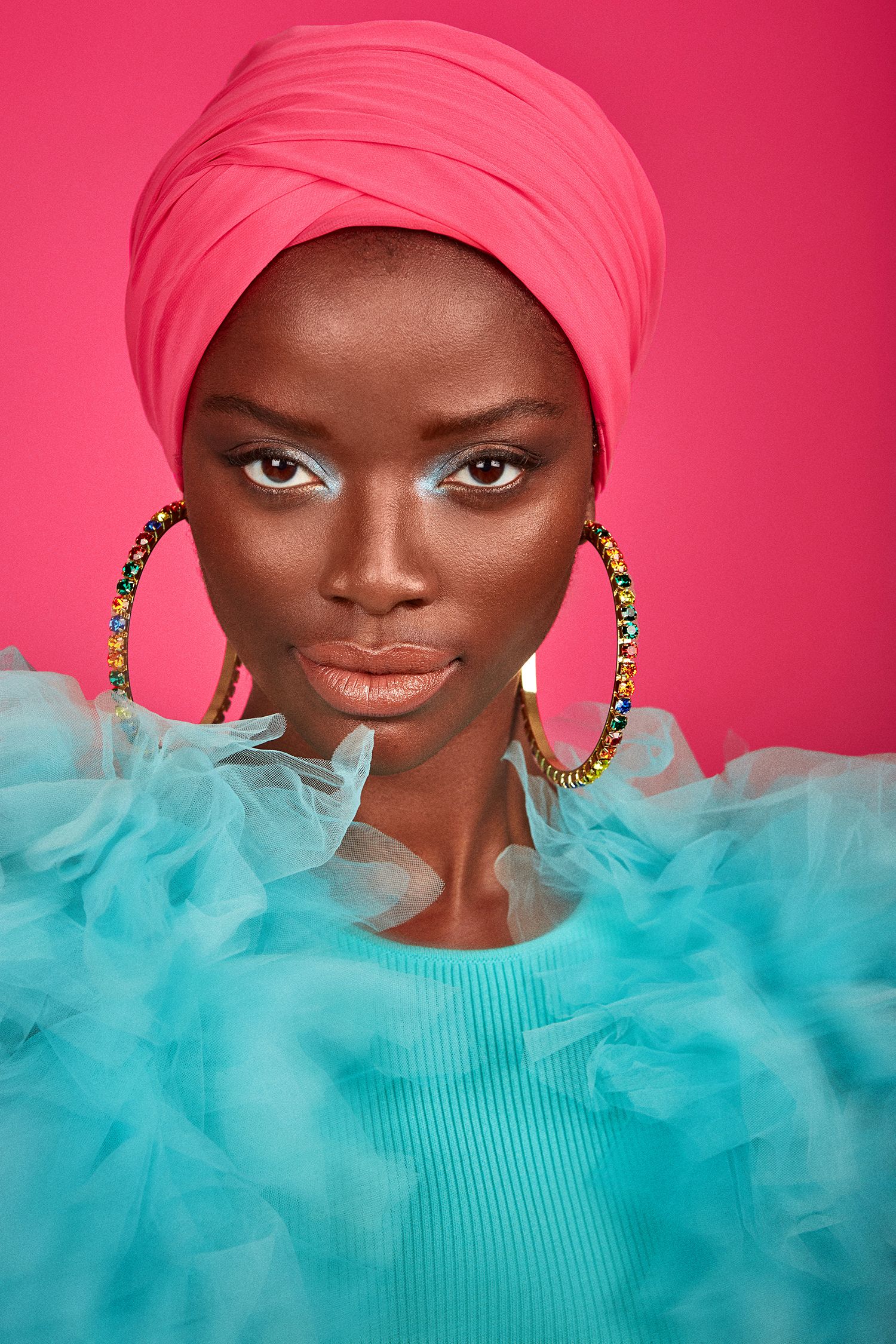 Building on this sentiment, Abdulla offers a range of scarves that lets every woman's personality shine through. "In the religion, it's a woman's choice if and when she decides to wear one," he explains. For the more minimal, simple, and low-key dressers, blacks and neutrals are available year-round. Sahar New York also offers a seasonal, more innovative range of hijabs, which Abdulla makes clear is his design playground. "Currently, I'm working on something that's a bit more whimsical and fairy tale-esque," he says. The seasonal collections "feature limited-edition, novelty fabrics for women who want to express themselves through hijab," he adds. "There, I am able to be more creative and offer something different."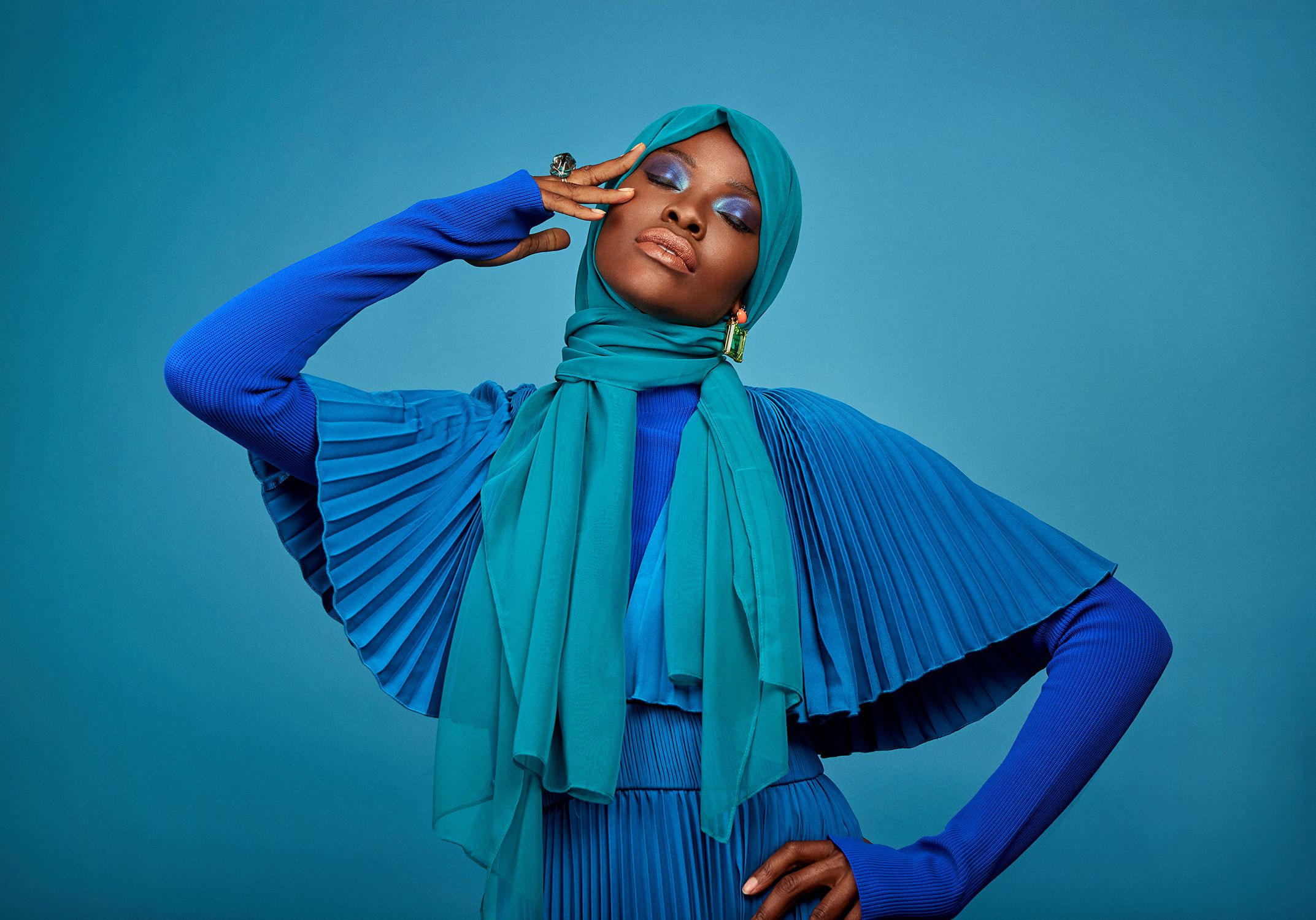 Encouraging and supporting strong women is something Abdulla considers to be a throughline in his business. "I want my clients to feel like choosing one of our hijabs is empowering, and that it's as empowering to make the choice to wear a scarf as it is to choose not to. I want to help empower women in their scarf-wearing journey."
As for how many hijabs Abdulla feels a woman should own, it seems that the sky's the limit. "Drawers of them!" he exclaims. "Most of my clients have the go-to hijabs that they wear daily. Then for weddings and ceremonial holidays, they'll bring out the more luxurious stuff. In Middle Eastern culture, weddings are a big deal. You'll see women in hijabs with rhinestones, laces, appliqués, and more. Honestly, those never seemed to be done in a chic way. They always seemed a bit too over the top and borderline tacky to me in the past, so I love being able to put my own spin on a traditional garment and elevate it in my own way."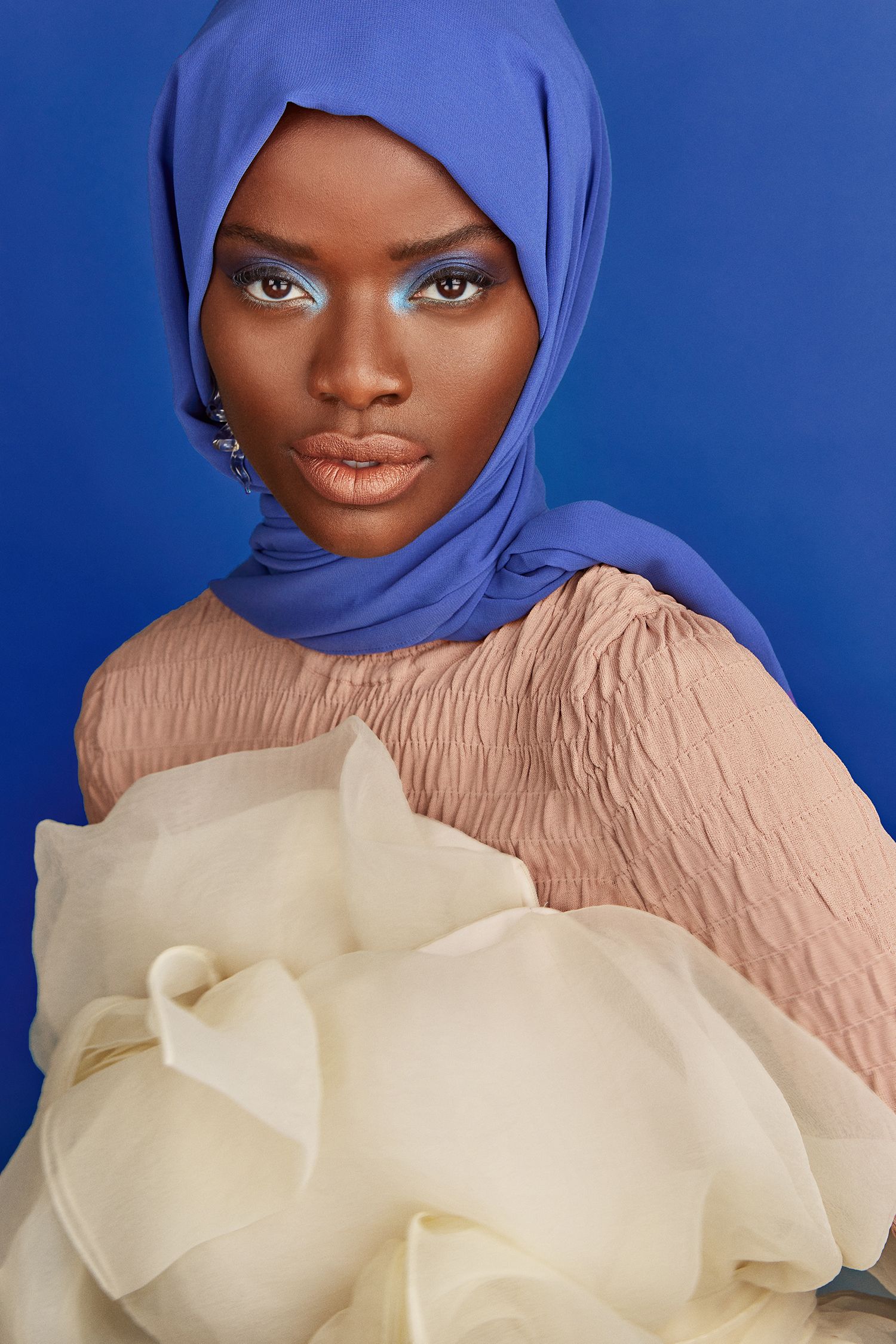 With his family and friends as his fit models and focus group, Abdulla is hoping that Sahar New York brings forth the marriage of fashion and faith he's long been seeking. He is also committed to giving back, especially after the hardships his business and others faced in 2020. "Generosity and charity are at the core of my spiritual practice and of the brand," he says. "Sahar is currently working towards starting a foundation aimed at supporting charities focused on female empowerment."
While he encourages his clients to think boldly when it comes to styling, Sahar's mission, at the end, is simple: "I've always tried to find meaning and value in fashion outside of superficiality. The fact that I can design something that helps connect someone to their faith and spiritual practice is amazing. I can't put words to it other than that it feels like a beautiful thing."
Sahar New York images styled by Lex Alexandris; Makeup by Tania Bogun.
Source: Read Full Article