Will This Be the Year We See More of Prince William and Kate's Youngest Son, Prince Louis, in Public?
Royal fans have been treated to surprise appearances from Prince William and Kate Middleton's children over the years, however, we see their youngest son, Prince Louis of Cambridge, much less than his siblings. Now, as he turns 4, many are wondering if this will be the year we see more of him.
Here's more on that and when fans can expect to see Prince Louis in public next.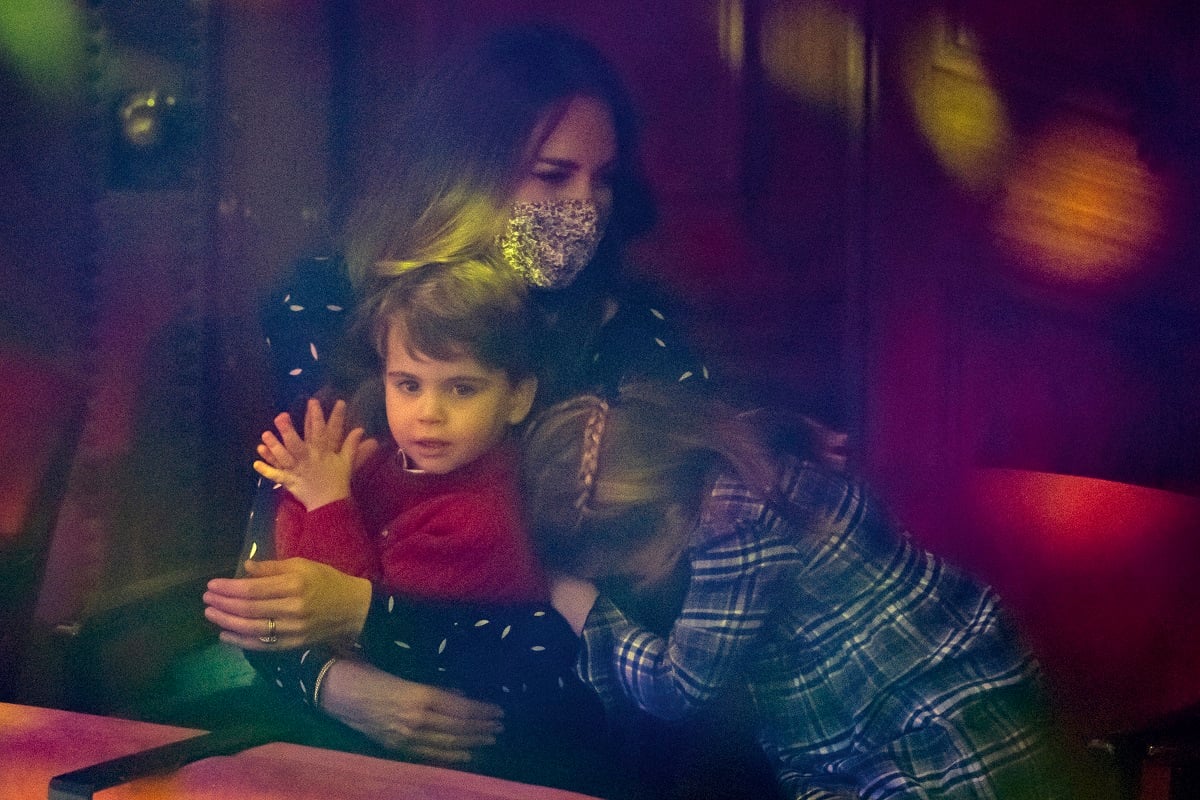 Prince Louis' last public outing with his parents and siblings
The youngest of the Cambridge kiddos was spotted by a royal watcher in March 2022, along with Prince William, as they walked their dog in a park. But the last public event Louis attended with his family was a while ago.
The little prince was on the red carpet for a special pantomime performance at London's Palladium Theatre on Dec. 11, 2020, but that was the last time Meanwhile his brother, Prince George, and sister, Princess Charlotte, have been seen out and about with their parents at a number of events since. The two eldest children were seen recently at Prince Philip's memorial service but Louis' appearance was announced as "to be confirmed" and he did not attend the service with the rest of the family.
Fans want to see more of Will and Kate's youngest son
Several fans made note of Louis' absence at the memorial and are hoping to see him again soon.
"Prince George and Princess Charlotte are all grown up, aren't they? Imagine when we see Prince Louis again," one wrote.
"Prince George is going to be tall and Princess Charlotte isn't that much shorter than her big brother I bet when we see Prince Louis he will have grown taller," another commented.
"All that is missing is Sweet Prince Louis! But it was a wonderful surprise to see the Duke and Duchess of Cambridge along with the handsome future King George and adorable Princess Charlotte," a third person said (per My London News). While another added: "It does seem a bit strange we haven't seen Prince Louis in a while."
Louis will likely be at this public event soon
Fans have a much better chance of seeing Prince Louis now that he's 4-years-old. Prince George had to be out in public so much at a younger age because he is the future king. When the Duke and Duchess of Cambridge had Charlotte there was a huge demand to see their first daughter. Will and Kate waited a few years before having Louis and then likely just wanted to wait a little while before he had to make as many appearances as his siblings. Then came the coronavirus (COVID-19) pandemic, which affected some plans for Louis as he missed out on royal milestones like going on an official visit abroad with his parents like George and Charlotte have.
The time for Louis to be out and about more seems to be close, and the next big event in which we'll almost certainly see him is during the Trooping the Colour. That day is not only the public celebration of Queen Elizabeth II's birthday but also marks her historic Platinum Jubilee. Trooping the Colour is usually held on the second Saturday in June but this year it will take place on Thursday, June 2. More than 1,300 soldiers, 200 horses, and 400 musicians will take part in the parade and the queen along with the rest of the family is expected to appear during the festivities. Louis was with his parents on the Buckingham Palace balcony in 2019, but the parade was canceled the last two years due to COVID.
Source: Read Full Article