Who Is Chris On 'Claim To Fame' Season 2 Related To? Clues, Guesses & Spoilers Revealed!
Claim to Fame season two is getting closer and closer to the end!
Celebrity siblings Kevin and Franklin Jonas returned as hosts, with the new season introducing many new competitors and continuing the game of mystery and hidden identities.
One of the 12 new contestants on the series is "Chris."
He is competing for the $100,000 grand prize and his own "Claim to Fame."
Season two has promised "double the fun, with super-sized competition, drama and more," along with A-list celebrity relative reveals.
Check out all of the clues and guesses for Chris' identity inside…
Before the season started, Chris revealed the last text from his relative was, "You got this. Go and win it," and he is going in with these words describing her strategy: Fun, Loving, Deadly.
Check out all of the clues revealed about him below, and our best guess at who her celebrity relative is…
WEEK 1 CLUES: Chris shared that his relative is male and his biggest award is a star on the Hollywood Walk of Fame. He also mentioned that his relative is a singer and that he looks and sings just like his relative.
WEEK 2 CLUES: In the second week, Chris revealed that his relative was big in the 1970s. Monay also pulled his clue after being crowned this week's challenge winner, revealing a dog, heart, a shirt, the letter N, and eye, a Russian Doll, an arrow, and seven shirts.
WEEK 3 CLUES: Jane guessed that his winners clue that was pulled in week two meant Memphis, Tenn., and "Fools Rush In" and the seven shirts is 70s. She presumed this meant that his relative was Elvis Presley, and she was voted as the guesser and got that wrong!
WEEK 5 CLUES: In the challenge, one of the clues was "promoted where betting is legal," and Chris clocked that as his celebrity relative. He said his relative, "the man himself," has performed in Vegas for over 13 years. Some of the others noticed a lot clues that point to Jim Carrey and suspect it could be Chris, especially Karsyn, and Olivia was also seen backing that idea in a conversation with Karsyn.
WEEK 6 CLUES: They were still trying to pinpoint Chris as being related to Jim Carrey, so in the challenge, he was asked if his relative was in Ace Ventura to which he said no. He was also asked if his relative was a teen idol in the 70s and if they were a musician, both of which he said yes to. They determined he is NOT related to Jim Carrey after all. However, it was confirmed that Chris' winners clue means, "Puppy Love teen idol in 70s."
WEEK 7 CLUES: Earlier in the episode, as they continued to look into Chris' celebrity relative, Billy Idol was suggested, with the dance show and dollar bill on the clue wall. During the challenge, we found out his relative is 65, was born in 1957 in Ogden, UT; Known associates include Andy Williams, Weird Al Yankovic, Andrew Lloyd ______; Priors include 11-year _____ residency, wearing _____'s amazing coloured dreamcoat, TV Land's favorite singing _____. After the challenge, Hugo said, "What if it's Elton John," with the "wearing ____ coloured dreamcoat" clue, plus many other clues pointing towards the singer. Eventually, Hugo became confident in that and was voted unanimously as the guesser. He guessed Elton John and it was wrong, once again!
No one in the house has properly guessed his relative yet, but many fans online have found it to be quite obvious just based on his looks alone.
So, who is he related to? Online sleuths believe he is related to… (scroll down for SPOILERS)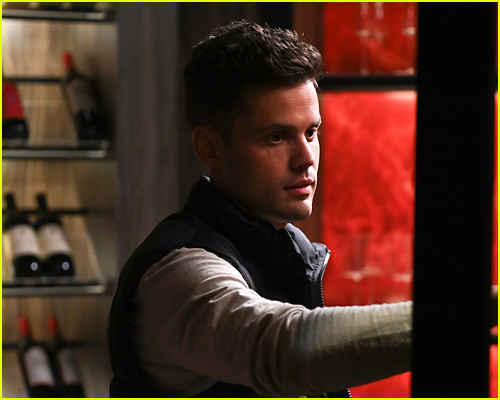 Our best guess is that he is actually related to Donny Osmond!
Clues leading up to that are the "puppy love," which is the title of one of Donny's most famous songs, when he was in fact a teen idol in the 70s. He also has had different shows in Las Vegas for several years, including one with his sister Marie Osmond.
Source: Read Full Article