We Were Not Prepared For Archie's Cute Voice Cameo in Harry and Meghan's Podcast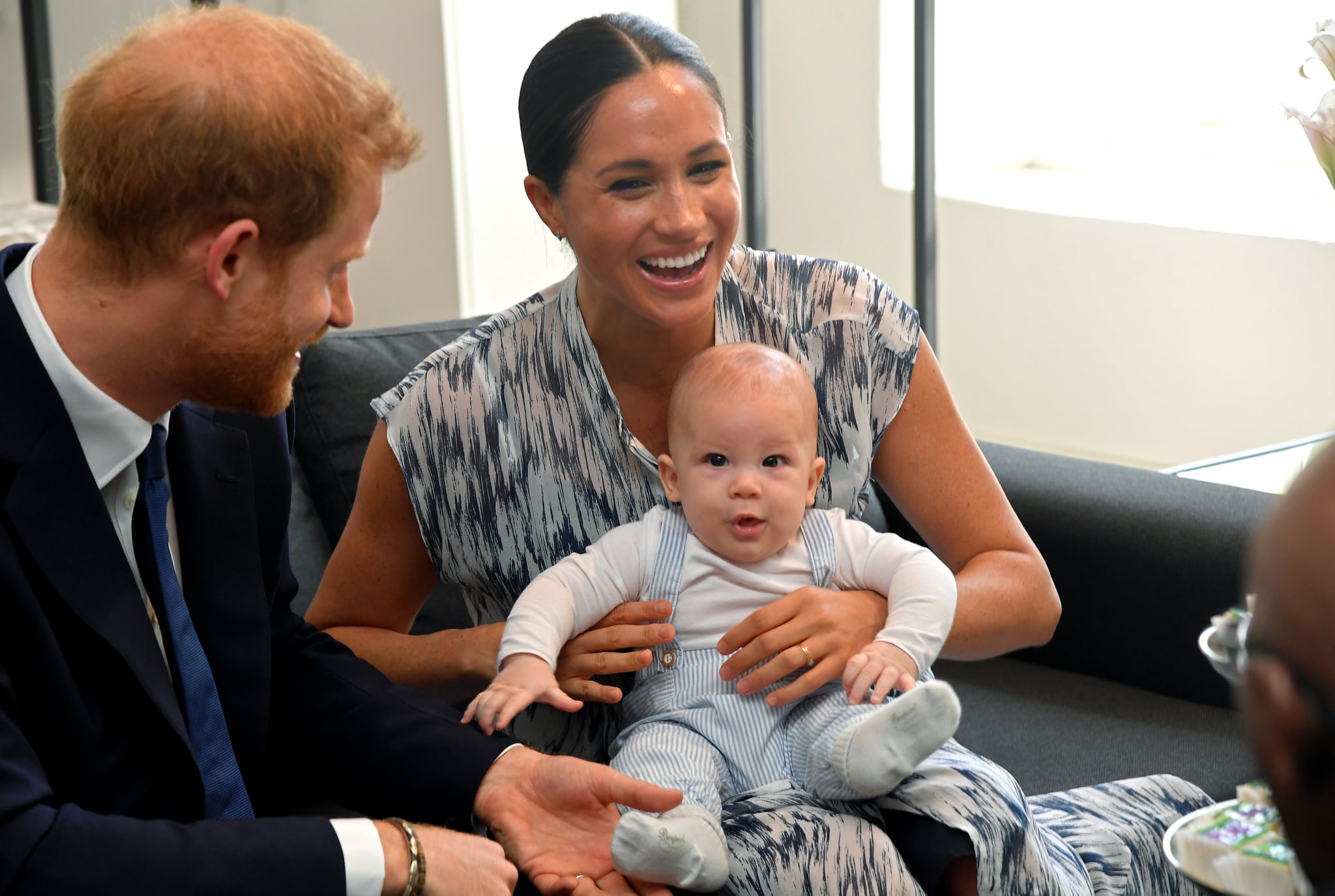 To cap off a particularly hellacious year, Prince Harry and Meghan Markle gifted us the first episode of their Archewell Audio podcast on Dec. 29. Throughout the episode, which was a 2020 holiday special, we heard from the likes of Stacey Abrams, Christina Adane, José Andrés, Brené Brown, Rachel Cargle, Deepak Chopra, James Corden, Matt Haig, Elton John, Hussain Manawer, Naomi Osaka, Tyler Perry, and George the Poet. While the episode's quotes about 2020 were at times both uplifting and reflective, the true highlight came at the end when Harry and Meghan shared a sweet moment with their 1-year-old son, Archie. "Archie is it fun?" Meghan asked before Harry had him repeat "Happy New Year" with a giggle. Listening to the three of them laughing, along with Archie's slightly English accent, is a sound we'll keep coming back to when we need a pick-me-up.
Harry and Meghan chose to close out the podcast with the song "This Little Light of Mine," because it played at the very end of their wedding and was the song they wanted playing when they started their lives together. "Because as we all know, darkness cannot drive out darkness," Meghan said. "Only light can do that." You can listen to the full podcast episode below.
Source: Read Full Article