Watch Johnny Depp Tell HIS Side Of The Infamous Finger Injury!
We've read a very detailed account of Amber Heard's version of what happened to Johnny Depp's hand. But his claim, in which she severed the tip of his right middle finger by throwing a bottle at him, has always been a little less clear to us.
But in a video of a 2018 deposition, newly released by DailyMail.com, Johnny gives a more vivid description of his injury and exactly how, he says, he got it.
Just as disturbing, if true, is hearing Johnny explain having to lie about his finger injury at the time "to protect" Amber.
Video: Watch Amber Respond To Audio In Which She Admits To Hitting Him
During the testimony, which was part of a separate legal dispute with a former attorney, Johnny describes how he told people he had been hurt:
"Basically I had a pretty nasty injury that I actually had to protect her at the time. And so I said that it was caught in the door in these huge accordion doors at this house, that wasn't the case at all."
Hmm. That's not the story that went out to the press. Honestly we barely remember this from the time as it wasn't all that dramatic or shocking. But apparently the PR people — who had to say something after filming on Pirates of the Caribbean: Dead Men Tell No Tales had to be shut down temporarily — explained Johnny broke his wrist while go-kart racing on MotoGP world champion Mick Doohan's private track in March 2015. Other less descriptive reports from around the time didn't try to explain how he got the injury, just detailing the extent of it, that he needed a pin inserted into his finger. (Innerestingly almost all of the initial reporting of that story has since been taken offline.)
We have no idea to whom he was telling the caught-in-a-door story. But in the depo he then describes the events he now claims took his fingertip:
"She smashed, she threw a vodka bottle at me and my, my hand was resting on the marble of the bar like that. The first bottle went whoosh just past my ear. And the second one was a larger bottle and she threw it from about this distance and it smashed into the bar, which, this finger who I now call 'Little Richard', was, the tip of the finger was severed and all the bone in here was completely shattered, and it looked like Vesuvius."
A volcano of gore. That is a mental picture alright. Yeesh.
The first time we saw the finger in public, apart from when it was covered up during the final days of filming on Pirates, was at the premiere of Black Mass at the BFI London Film Festival in October 2015. It was healed but never the same.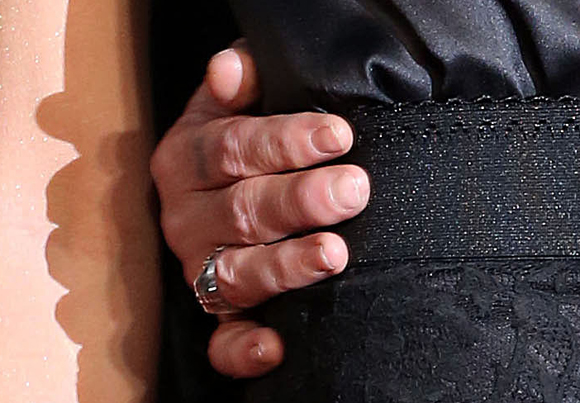 Depp goes on to say he had to fly to Los Angeles for surgery and then spend time recuperating because he "didn't want to lose the finger":
"I got infectons, I ended up with MRSA twice. It's very complicated. I was trying to just get the finger back, you know. And then deal with the insanity of having had my finger chopped off by this woman that I was married to."
The lawyer then asks Johnny about Amber's side, and he responds:
"She says that I did it myself, yeah. By punching a wall. I tell you, I'd like to see the reactions from scientists, I mean, physicians, who are familiar with this sort of trauma, this sort of thing, because I'd love to see her explain how someone hits a wall and if they put their fist through it, its dry wall or something."
She actually claims he held a phone and smashed that against the wall to get the injury. She also says he dipped the injured finger blue paint and wrote on a mirror "Easy Amber" and "Starring Billy Bob" (in reference to Billy Bob Thornton, her former co-star with whom he allegedly accused her of having an affair). On that part at least, the stories coincide, as Johnny does not dispute the "finger painting" post-injury. As for the rest? Nothing in common. What will a jury say? What do YOU think??
Watch the disturbing moment from Johnny's deposition (below):
Related Posts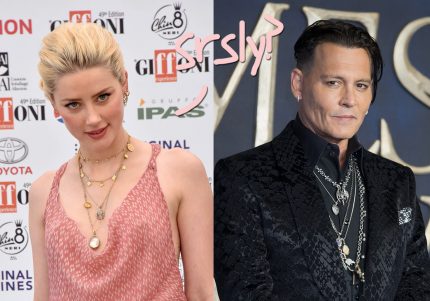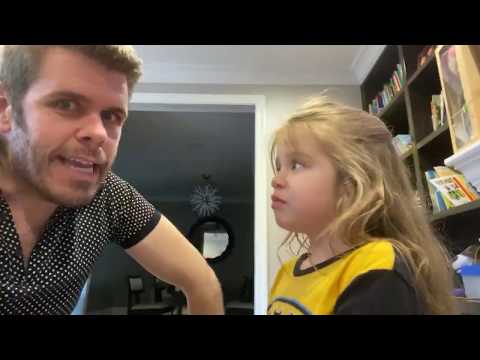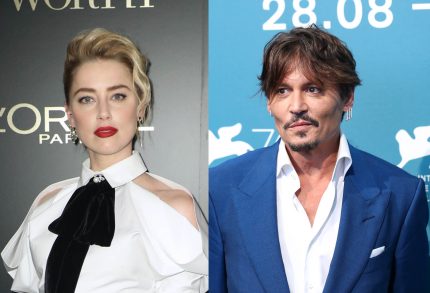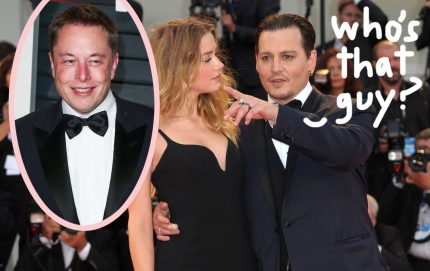 Source: Read Full Article