VF: Duchess Meghan probably won't give birth at the Lindo Wing, just FYI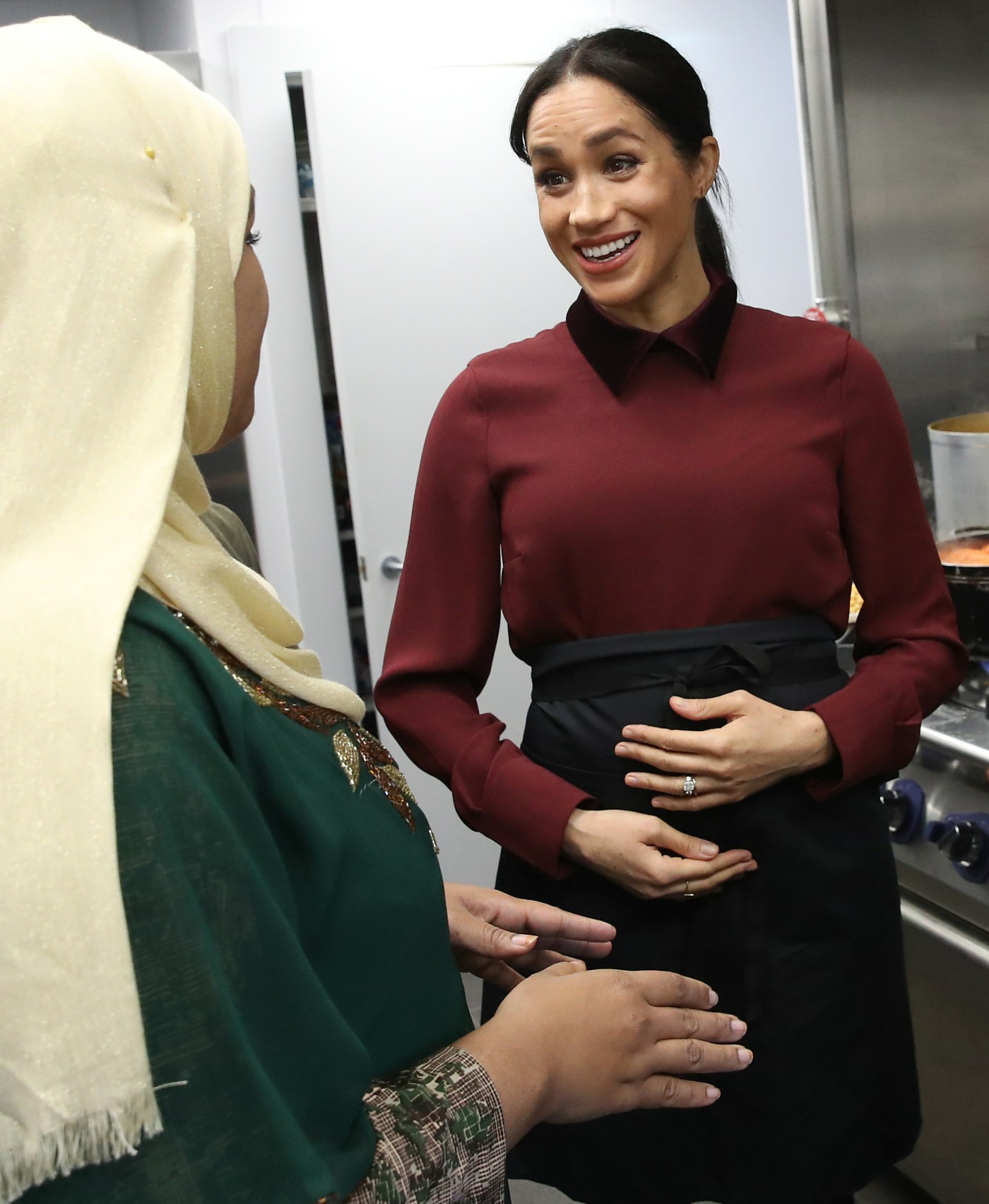 I have no idea where this story fits into the larger smear campaign campaign against the Duchess of Sussex, but I wanted to talk about it separately because it comes from Vanity Fair rather than the Daily Mail or The Sun or whatever. It's a Vanity Fair exclusive about Meghan's pregnancy, and how she's already considering a birthing plan which would be unconventional for the royals. Even though the Duchess of Cambridge also reportedly considered a home-birth plan – Kate ended up giving birth to all three children in a hospital – it seems like Meghan might for-real avoid a hospital birth, or that she doesn't want to give birth in the Lindo Wing of St. Mary's, like Kate.
Sources have told Vanity Fair that Meghan wants a different experience from the royal wives who have come before her and the couple have been looking at "options," suggesting they may not have their baby at the private maternity wing where Prince William and Harry were both born, and where Kate Middleton gave birth to all three of her children, praising the staff for their incredible level of care. Patients pay upwards of £7,500 for the privilege of giving birth at the hospital, where the finest champagne is on the menu.

Aides will not comment on where Meghan and Harry are planning to have their baby, and it's possible they have not yet decided, though Meghan is already under medical care. The couple sought medical advice before traveling to Fiji and Tonga last month by which point Meghan had had her 12-week viability scan. The plan is for the Sussexes to be living in Windsor ahead of the birth, and they could consider a hospital in or close to Windsor. There is even some talk that Meghan, who has had a straightforward pregnancy so far, might opt for a home birth, although given this is her first baby, doctors will likely advise a hospital birth.

The exact due date also remains a closely guarded secret. Palace aides have said the baby is due in the spring. It is thought Meghan was close to 15 weeks pregnant when she and Harry carried out their Commonwealth tour last month, meaning the baby could be born as early as March.

The run-up to the birth will be a busy one. The couple are drawing up plans for a nursery and a mother-in-law suite so that Meghan's mother, Doria Ragland, has a place to stay at Frogmore Cottage in Windsor. "Doria plans to be around a lot when the baby arrives, and there are plans for her to have a dedicated space at their new home," a source said. "She wants to be on hand to help Meghan and Harry with the baby. Doria will be involved and if she's involved she will be encouraging Meg to go for a natural birth."
[From Vanity Fair]
Meghan and Harry will most likely move into Frogmore Cottage a few months before Meghan gives birth, which would probably mean that they're looking into hospitals and doctors close to Windsor Castle, one would think. While Meghan and Doria might like the hypnobirthing/home-birthing vibes, I just don't think Meghan will go that route. She knows how old she is, she knows that there could be complications, and she knows it's better for her – in her position – to give birth in a hospital. My guess is that this is just a way for the Sussexes to let it be known that they're not going to copy William and Kate's birthing plan or their Lindo Wing presenting-the-baby thing. Maybe Meghan and Harry will present their baby at a different hospital.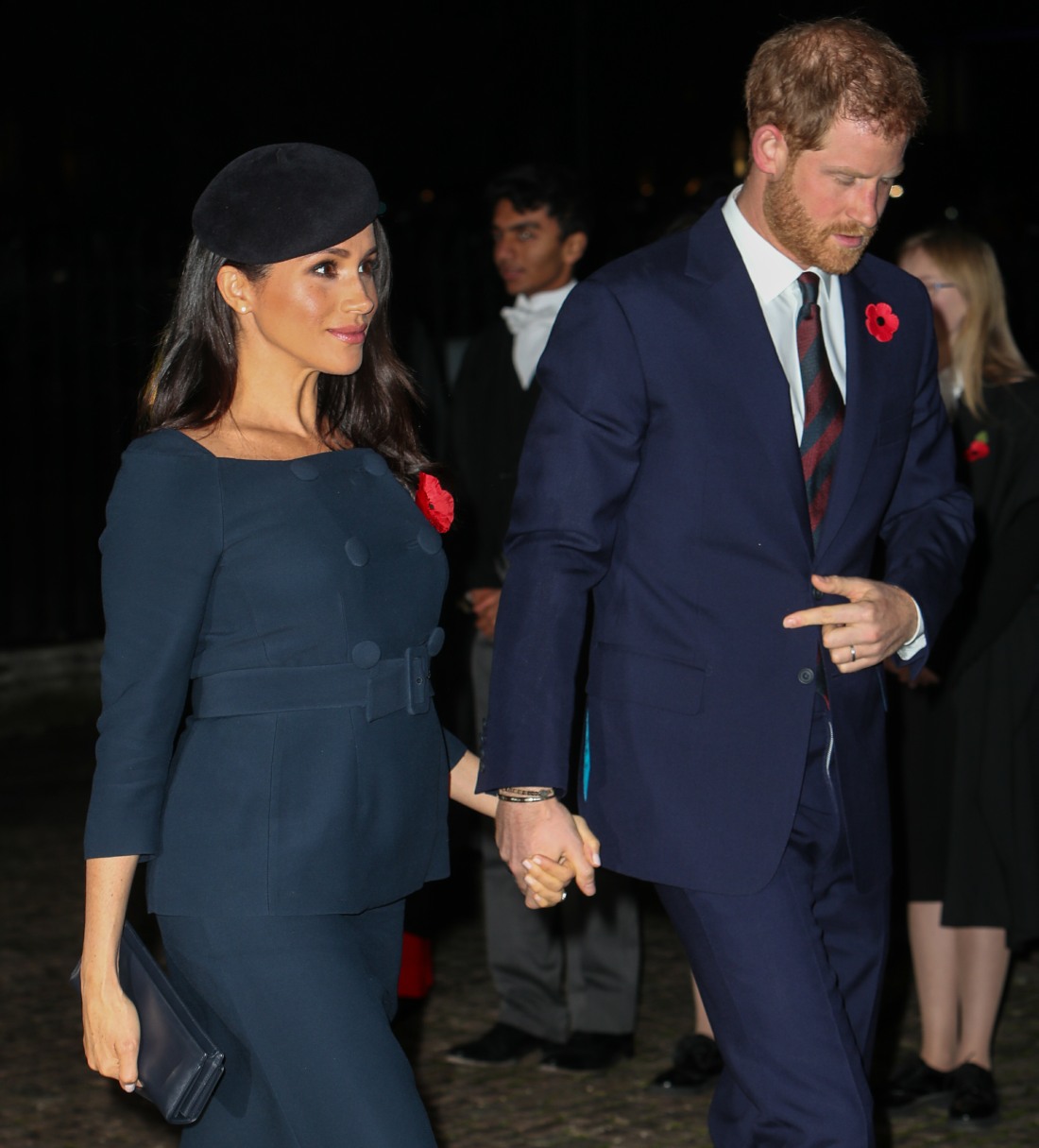 Photos courtesy of WENN, Avalon Red.
Source: Read Full Article