Tristan Thompson Spotted on Dinner Date With Mystery Woman as Khloe Kardashian Shades Him
AceShowbiz -Has Tristan Thompson gotten himself a new girlfriend following his alleged breakup from Khloe Kardashian? The basketball player was spotted going on a dinner date with a mystery woman in New York on Wednesday, February 27 amidst the cheating drama that has been running rampage ever since it hit the internet last week.
According to report, the mystery brunette was waiting outside the celeb hotspot Carbone for five minutes before Tristan went to retrieve her and brought her to the restaurant. The two allegedly spent hours inside, with the Cleveland Cavaliers star sharing on Instagram Stories pictures of food that they enjoyed. After the dinner, the two left separately.
However, it appeared that the mystery woman was not Tristan's date that night because they were accompanied by three other people. It was said that the lady was Jordan Clarkson's date for the night.
While Tristan was enjoying a night out with his friends, Khloe appeared to be spending time shading him and his alleged side chick Jordyn Woods. Taking to Instagram Stories, the "Keeping Up with the Kardashians" star shared a cryptic post about cheating. "Remember: they cheated because they wanted to, they lied because they could, and now they're sorry because they got caught. It's always about them. You did nothing to cause or deserve it," so the quote read.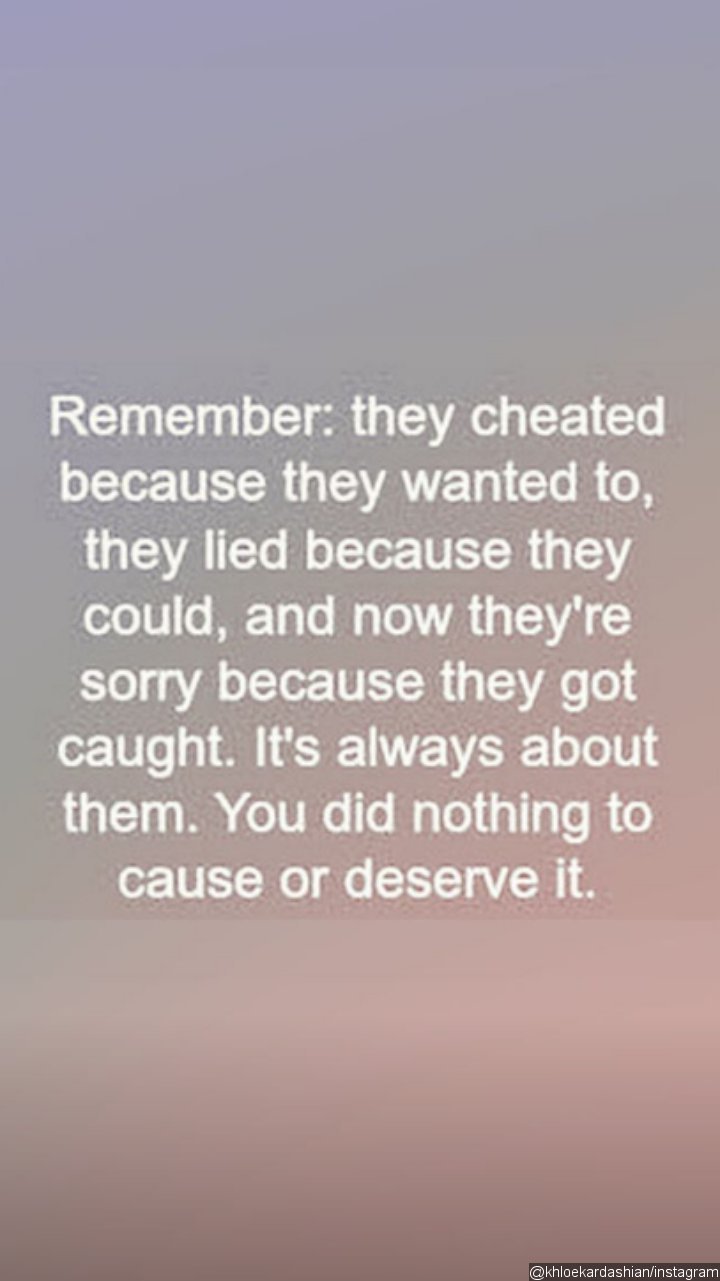 When news of the scandal first broke earlier this month, Tristan tweeted a post saying, "FAKE NEWS," before deleting it shortly after. Khloe and Jordyn herself appeared to confirm the report, with the former thanking fans for their continuous support. Jordyn, meanwhile, is set to appear on Jada Pinkett Smith's "Red Table Talk", presumably to address the hookup.
While it remains to be seen what the 21-year-old talks about during the show, sources knowledgeable of the situation shares to TMZ that Jordyn admits she wasn't when she hooked up with Tristan and that she's really sorry what she did.
Source: Read Full Article