Tory Lanez Sued by Pregnant Woman Alleging Hit & Run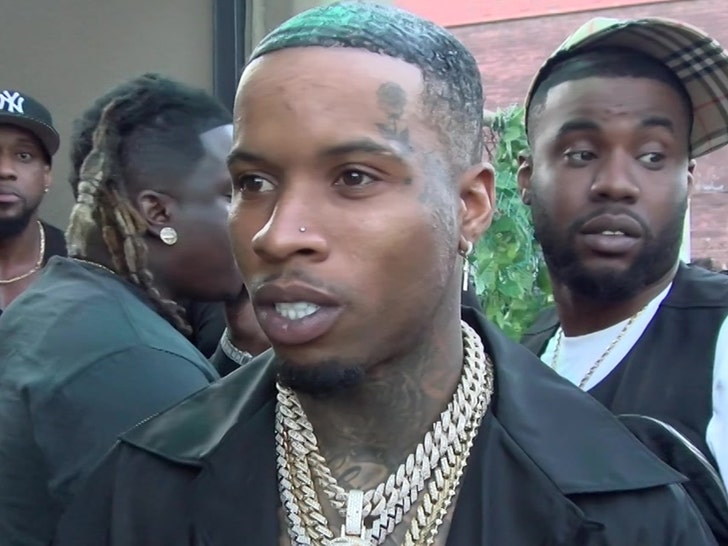 Tory Lanez allegedly ran into a woman's car — and the driver was pregnant — and then took off … that is, if you believe a lawsuit she's now filed against him.
The rapper is being sued by a couple named Krisha and Jesse Grullon, who claim he sideswiped them with his luxury vehicle in Miami during New Year's Day 2021 … only to then allegedly flee the scene without even checking on them.
According to the docs, obtained by TMZ, the Grullons allege they exited a highway and stopped at a red light at the end of the off-ramp. Moments later, they claim, Tory came out of nowhere and struck their car from the rear left side with a green Bentley SUV.
The Grullons insist Tory never exited his ride, but instead … claim he took off without a second thought. The worst part, they say Krisha was 4 months pregnant at the time.
The couple is gunning to have him sit for a deposition, which they're requesting be conducted early in 2023. They're also denying Tory responded to their claims in 45 days' time … either admitting or denying each specific part of their claim.

Megan Thee Stallion Says She Was Shot in the Foot, New Vid Shows Bloody Prints
As you know … Tory's already embroiled in a legal case here in California over allegations he used a firearm to cause bodily injury to Megan Thee Stallion — something that's going to trial next month. He was also recently accused of beating up August Alsina in Chicago … but it doesn't appear the cops are involved in that one just yet.
We've reached out to Tory's camp … so far, no word back.
Source: Read Full Article