The Partner Justin Bieber Is Most Astrologically Compatible With Is Very Interesting
Justin Beiber may be happily married man (to the gorgeous Hailey Baldwin), but that still hasn't stopped some folks from trying to include his ex Selena Gomez in his narrative. Case in point: On June 9, someone noticed that Gomez had taken down an Instagram post from last year wishing Bieber a happy birthday. Usually, someone deleting a year-old post would be NBD, but when it has to do with these exes, people take notice, to say the least. Why is that? Do they sense some sort of cosmic connection? This made me wonder which of his exes was the partner Justin Bieber is most astrologically compatible with. And the answer is, well, very interesting.
First, though, a quick refresher on the whole Bieber-Gomez love story. The two first went public with their relationship in February 2011 at the Vanity Fair Oscars party, following months of rumors. After two tumultuous years that included plenty of breakup rumors and some, ahem, paternity drama, the couple finally announced they had broken up in November 2012. They reunited in 2014 only to split up again a month later. Here's where things get really fuzzy, since Bieber repeatedly posted photos of Gomez hinting at wanting her back, they got spotted together getting cozy multiple times, and, in 2017, sources tell US Weekly they are back on for real. By March 2018, however, they were taking a break again, this time seemingly for good. As you can see, this pattern is enough to give "Jelena" shippers enough reason to hope — forever. Once you take their astrological compatibility into account, it gets even more complicated.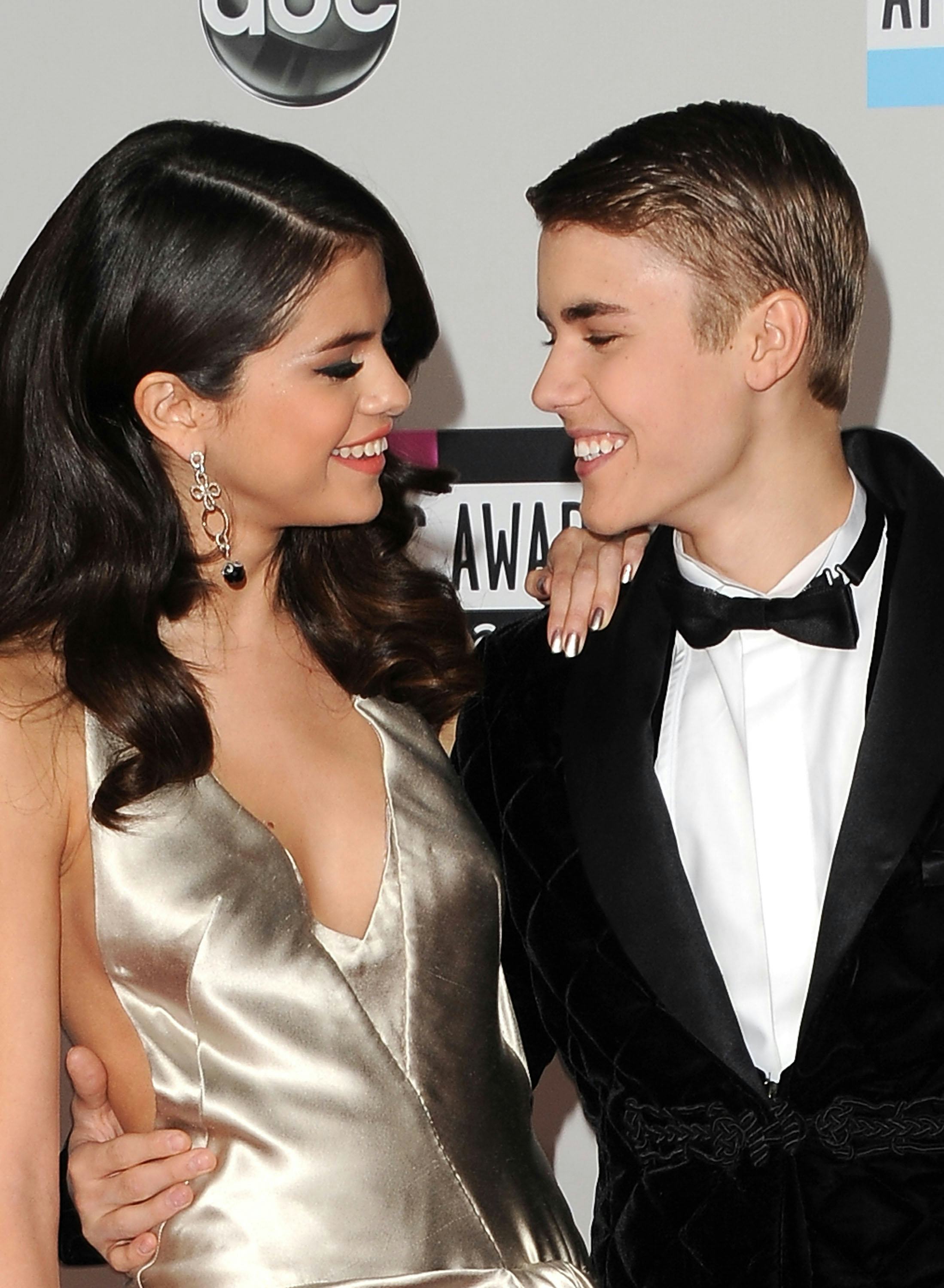 Pisces and Cancers (Bieber and Gomez's zodiac signs, respectively) tend to have an especially hard time disentangling once they've come together, due to the fact they connect in a way that is hard to give up because it just feels so right. When these two water signs meet, the chemistry is powerful and immediate. Cancer is ruled by the moon, which is associated with emotion, and Pisces' ruling planet Neptune lends this sign powerful intuition, so this connection is not just a meeting of minds and bodies, but of soul as well. While this makes for a strong connection, it can also become an emotional powder keg, with high highs and deep and devastating lows. If they can't find some balance, these signs can easily get caught in a cycle of catastrophic make-ups and breakups. Sound familiar? Still, it can be hard to even want to end the cycle with a connection this strong.
Knowing this, perhaps Bieber is destined to always return to Gomez, except there is one little problem with that: Bieber is married, so it's probably safe to say it's time to let the whole Jelena thing go. Although, to be fair, Bieber's relationship with Baldwin hasn't always been smooth sailing either. Bieber and Baldwin made their romance Instagram official in January 2015, but the two went their separate ways and Bieber unfollowed Baldwin on Instagram in August 2016. In May 2018, Baldwin told The Times that the two of them were rekindling a friendship after a long period of not even being friends. A month later, they were Instagram official again. There were rumors that the couple secretly got married in September 2018 and in November of last year they finally confirmed they had tied the knot.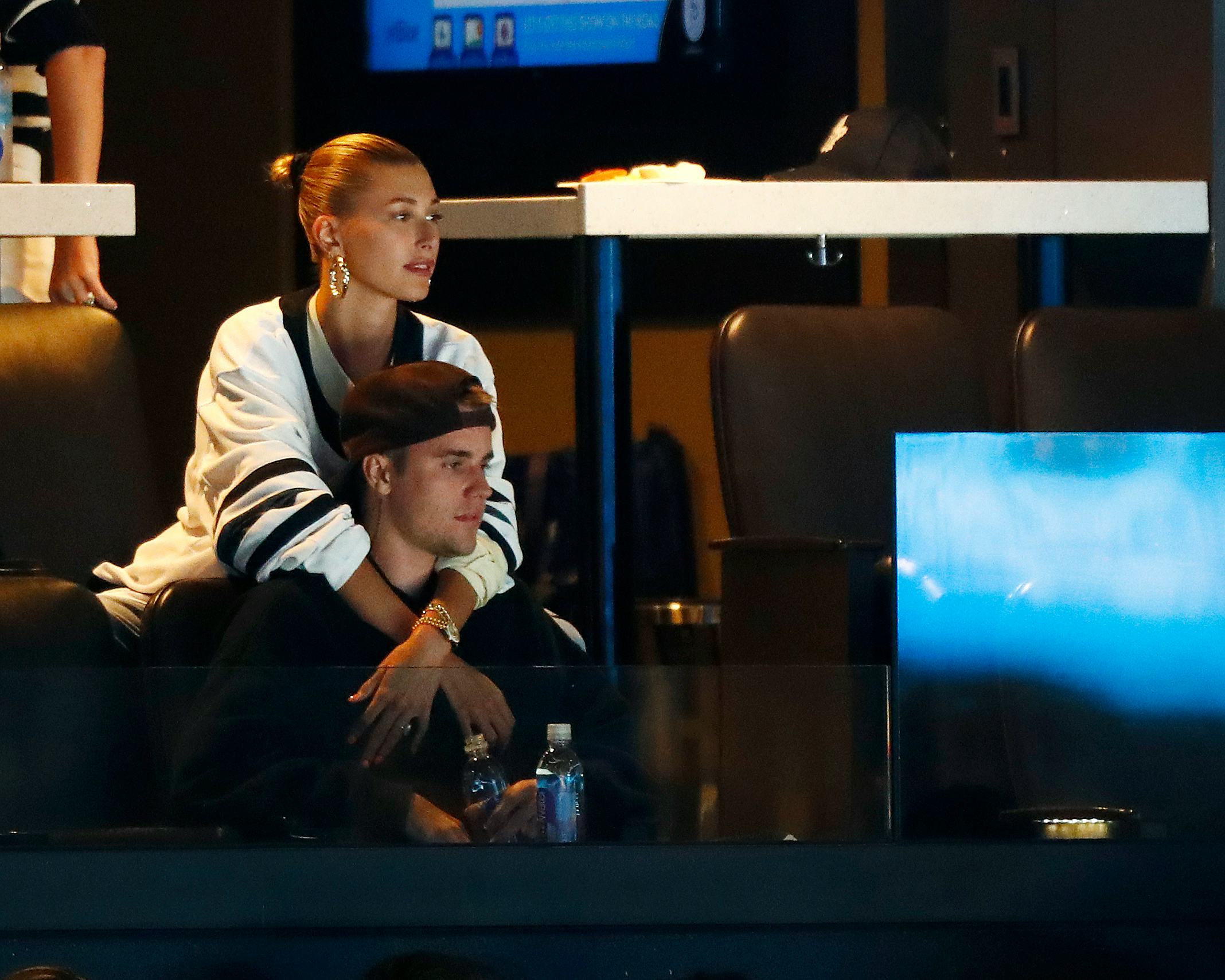 Whew, that's a lot of drama to just get down the aisle, and in their subsequent interview with Vogue, the couple talked about how hard being married is, which indicates it's still not always easy for these two. Then again, Pisces and Sagittarius pairings are easy to get into, but not so easy to settle into. When these two signs come together, they are able to have a lot of fun and chemistry. They are both fairly free spirited and flexible and, as long as things stay light, they can feel like they are on the same page. This leads to a tendency toward idealizing one another without fully understanding the other person. This lack of fundamental understanding can lead to major trust issues and frustration caused by miscommunication and misunderstanding. For these two signs to work out in the long run, it's going to require them to be utterly transparent, showing one other all their strengths and weaknesses and working to accept and embrace each other fully, warts and all. It's not easy, but these signs can, in some cases, make it work.
On paper, it's clear that Bieber is far more compatible with his ex Gomez. No doubt they share a unique bond that will remain with them for a lifetime. That being said, there is a reason they aren't together. Compatibility is just part of the picture, and is hardly a guarantee of a successful relationship. Neither is a lack of compatibility a sign that a couple is doomed. What really matters is love and a commitment to make the relationship work. The rest is just stardust.
Source: Read Full Article