'The Crown' will feature Prince Philip's relationship with Penny Knatchbull
Embed from Getty Images
For the last years of Prince Philip's life, it was well-known that he had a special friend. That friend? Penny Knatchbull, or Penny Brabourne (she goes by both). Penny and Philip had been special friends for years, but when he retired and moved to Wood Farm, Penny was his near-constant companion. It was well-known in royal circles and royal-media circles, the fact that Philip and Elizabeth lived separately and that Penny stayed with him at Wood Farm all the time. There was gossip about how much time they spent together back in 2019, and following his death this year, the Daily Mail euphemistically wrote about how Penny was "mourning privately." Meaning, Philip's mistress also mourned the great man. Penny was/is close to the Queen as well, and Penny was invited to Philip's funeral and she attended. All of this is common knowledge. And The Crown is going to cover it???
The creators of The Crown are set to enrage the Royal Family by delving into the relationship between a high society beauty and Prince Philip. The Queen's husband, who passed away in April aged 99, was close to aristocrat Penny Brabourne, who will be played in the Netflix show by Natascha McElhone. But the Duke of Edinburgh spent huge amounts of time with her during the Nineties – the decade covered by season five of the drama – despite the 32-year age gap.

A TV insider said: "This is a relationship which naturally raised a few eyebrows and sparked quite a few whispers, but Philip and Penny maintained they were just friends. The makers of The Crown believe it is a relationship worthy of exploring and casting a veteran actor like Natascha is a reflection of how high profile the role is. But the highly personal relationship is unlikely to be welcomed as a storyline by Her Majesty or the rest of the Royal Family."

The Crown attracted controversy in series two for portraying Prince Philip as a flirtatious man with an eye for the ladies, in particular Russian ballerina Galina Ulanova. The show also sailed close to the wind in series two and four by looking at the Queen's friendship with Lord Porchester, who was portrayed as carrying a torch for Her Majesty.

In the new series, which is currently being filmed and is set for release in 2022, the Prince will be played by Jonathan Pryce, 74, opposite Imelda Staunton, 65, as a more mature monarch.

Penny, whose father Reginald Eastwood founded the Angus Steakhouse restaurants, became close friends with the royals after marrying Norton Knatchbull, 3rd Earl Mountbatten of Burma, in 1979. Philip's beloved uncle, Lord Mountbatten, was Norton's grandfather and Philip was Norton's godfather.
[From The Sun]
I expect that like everything else, The Crown will get the broad strokes right and the royal press will nitpick and say "it didn't happen exactly that way." The Crown isn't pretending to be a documentary. Again, for the millionth time, The Crown fictionalizes and condenses events and Peter Morgan's aim is merely to get the broad strokes right. Philip was a serial philanderer. It was well-known. Philip was very close to Penny. It was well-known. The Queen accepted Penny and they were friends too. Still, I like the fact that Peter Morgan isn't worried about going there. Jonathan Pryce looks nothing like Philip, but Natascha McElhone is a GREAT hire for Penny.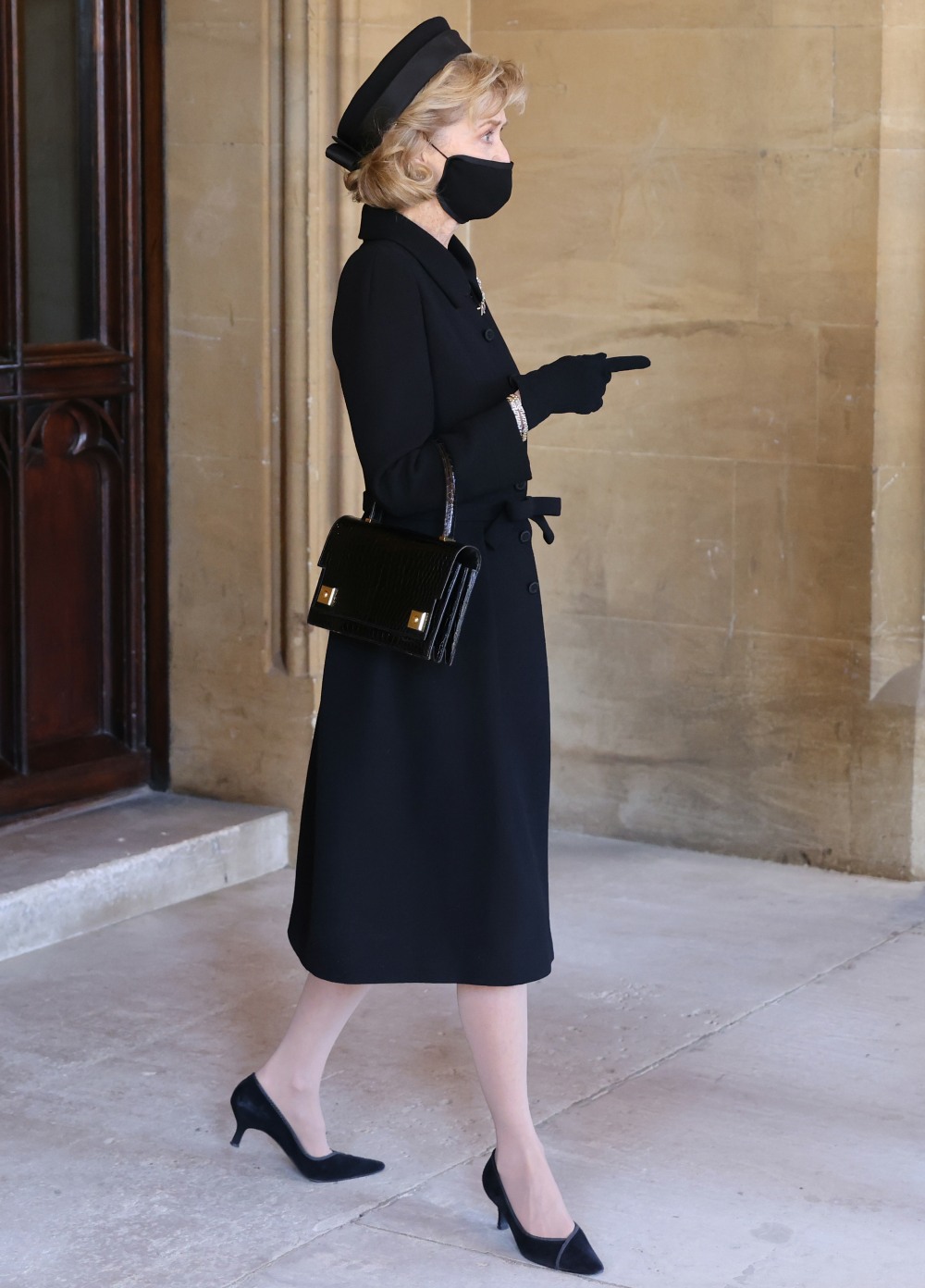 Embed from Getty Images
Embed from Getty Images
Photos courtesy of Getty, WENN and Avalon Red.
Source: Read Full Article