Sophie Turner and Joe Jonas Share Super Cute Unseen Pics From 2020
Sophie Turner and Joe Jonas are the couple that loves to keep us guessing. The private duo might not have shared a single! baby! bump! photo! while Sophie was pregnant with their daughter, Willa. But, they've shared a bunch of pregnancy pics since her birth in July. In celebration of 2021, Sophie and Joe posted photos from 2020 on their Instagram accounts.
Let's reminisce, shall we? First, we have my personal favorite: A pic of Sophie's pregnant belly with what looks like gel (???) on it. Also featured: Joe on Facetime.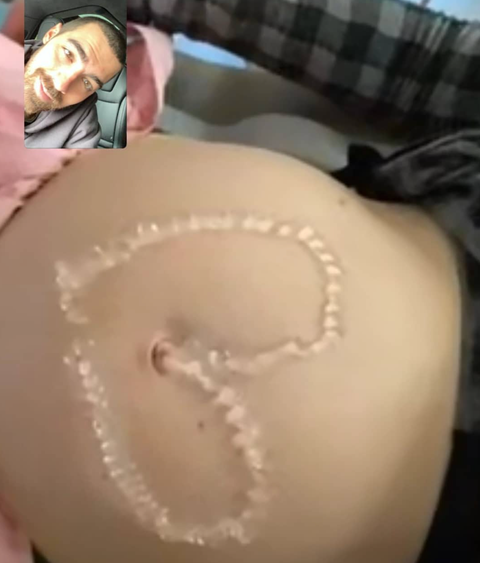 Next, we have documented proof that Joe takes bubble paths while wearing face masks which is v relatable.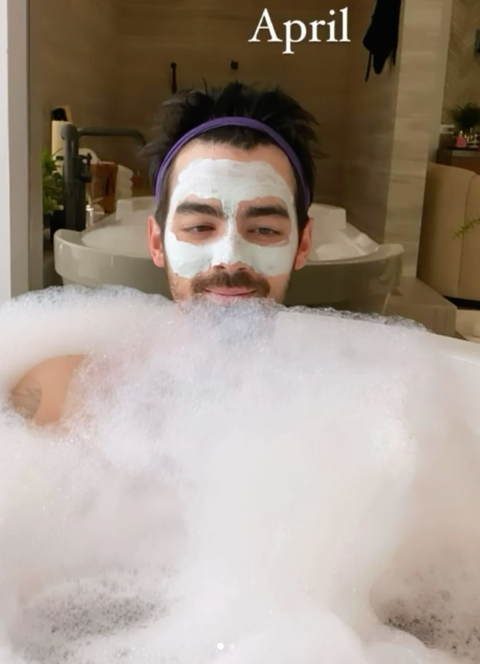 Oh, and let's not overlook this super sweet mask selfie, which is sooo 2020, amirite?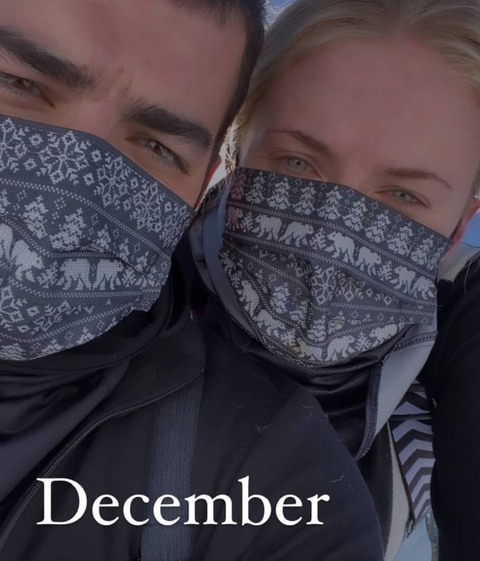 It's comforting to know that famous, beautiful, talented celebrities are not above a good ole mirror selfie. This makes me feel validated. This makes me feel seen.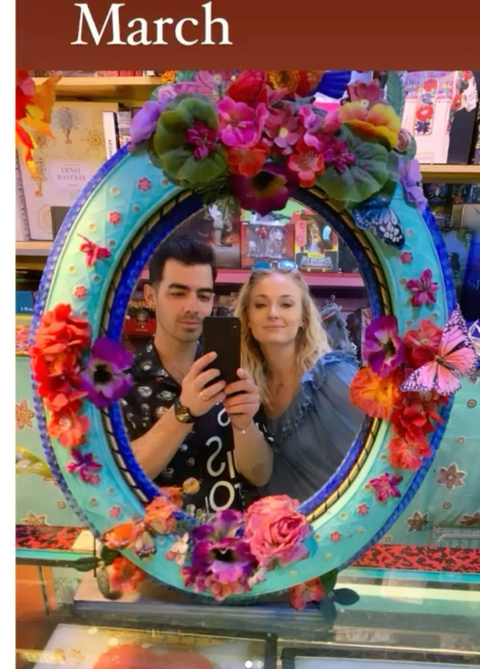 Ah, and let's not forget about mom and dad taking a dip with their pup. The cuteness! I can't handle it!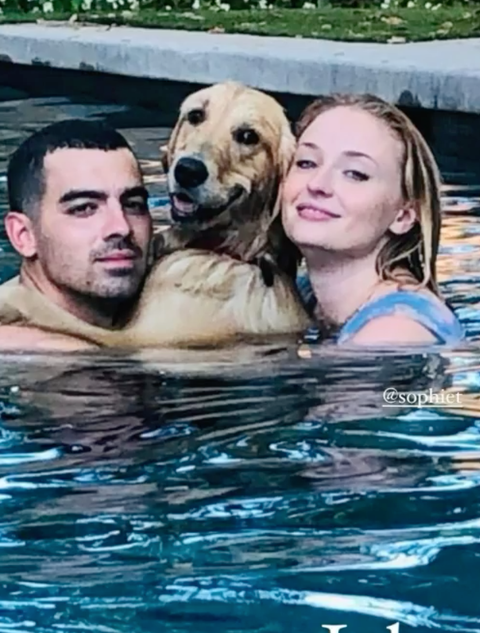 It's obvious that Sophie, Joe, and let's not forget about little Willa, are doing quarantine RIGHT. Pool days, bump pics, Facetiming, and self-care seem like great ways to spend 2020. Unlike some of us, Sophie and Joe have a wonderful reason to love 2020 because that was the year they welcomed their baby girl. Parenthood must be going well because sources told Us Weekly that they already want another!
"Joe and Sophie are already trying to have another baby," the insider said. "They are really excited to expand their family. Having the baby has made them really close and want to have a large family together."
More babies = more pics. So, yeah, we're in!
Source: Read Full Article