Sophia Nahli Allison: Lizzo is 'a narcissistic bully and has built her brand off lies'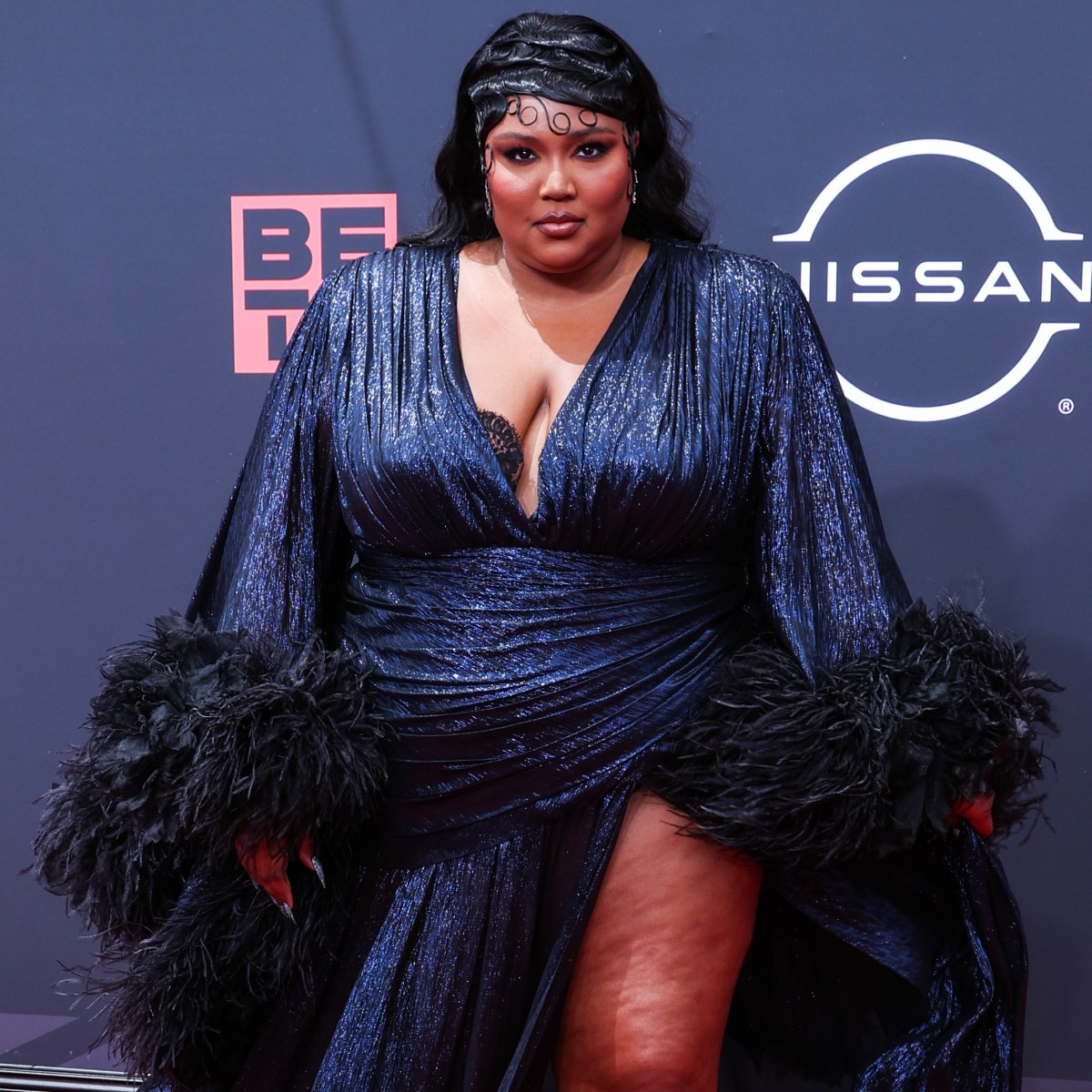 There were so many people shocked by the Lizzo news this week. Three of Lizzo's former dancers sued her in California for sexual harassment, hostile work environment and more. In the lawsuit, they detailed all of her ridiculous, abusive and toxic behavior during her tours and they also cited her dance coordinator as an aggressive proselytizer. In addition to the lawsuit, documentary filmmaker Sophia Nahli Allison added her voice to the accusations against Lizzo. Allison came on tour with Lizzo in an attempt to make a documentary about her and the tour. Allison left after two weeks because of the extremely toxic and hostile work environment Lizzo created. Allison has made two posts about Lizzo, and she points out that after she let the documentary, Lizzo got a "cis white man" who didn't show Lizzo as the "narcissistic bully" she apparently is.
Documentary filmmaker Sophia Nahli Allison, an Oscar nominee for her 2019 documentary short, A Love for Latasha, alleged on social media today that she was "treated with such disrespect" by Lizzo that it caused her to walk away from the project.

Allison claimed that she left the documentary project after two weeks of shadowing the singer because of "arrogant, self-centered, and unkind" behavior from Lizzo. Allison added she was "thrown into a sh*tty situation with little support."

"I usually do not comment on anything pop culture related," Allison wrote on Instagram and Twitter. "But, in 2019, I traveled a bit with Lizzo to be the director of her documentary. I walked away after about two weeks. I was treated with such disrespect by her. I witnessed how arrogant, unkind, and cruel she is. I was not protected and thrown into a sh*tty situation with little support. My spirit said to run as fast as you f*cking can, and I'm grateful I trusted my gut. I felt gaslit and deeply hurt, but I've healed.

"Reading these reports make me realize how dangerous of a situation it was. This kind of abuse of power happens far too often. Much love and support to the dancers."

A documentary titled Love, Lizzo was released on HBO Max in November 2022. It was directed by Doug Pray, whose other projects include 2009 film Art & Copy and 2008 film Surfwise. Allison also said on social media that she has heard from others who went through similar experiences with Lizzo. She said the star "creates an extremely toxic and hostile working environment and undermines the work, labor, and authority of other black and brown womxn in the process. Notice how the film ended up being directed by a cis white man," Allison wrote, before further calling Lizzo "a narcissistic bully and has built her brand off lies… I was excited to support and protect a Black woman through the documentary process, but quickly learned her image and 'message' was a curated facade."
[From Deadline]
Sometimes, all it takes is one person stepping up or filing a lawsuit for the dam to break. I think that's what happened here – so many people wanted to believe in Lizzo's message, her aura of positivity, and when the reality of Lizzo's actual personality chipped away at the fantasy, no one wanted to be the first one to break Lizzo's facade/public persona. But yeah, Lizzo sounds like a monstrous boss and a terrible person.
Update: Lizzo has made a statement on her social media. This… does not seem like her lawyers really vetted it. It's not just the dancers suing her either – Sophia Nahli Allison is calling her out, and apparently there are many more people with similar stories.
— FOLLOW @YITTY (@lizzo) August 3, 2023
— Sophia Nahli Allison (@SophiaNAllison) August 1, 2023
— Sophia Nahli Allison (@SophiaNAllison) August 2, 2023
Photos courtesy of Avalon Red.
Source: Read Full Article