Simone Ashley's Heartbreak Led Her to 'Bridgerton'
Simone Ashley captivated audiences as Kathani "Kate" Sharma in the Emmy-nominated Netflix series Bridgerton.  Playing the leading role in season two, she portrays a character who struggles with pain and heartbreak, in love with a man who plans to marry her half-sister, Edwina (Charithra Chandran).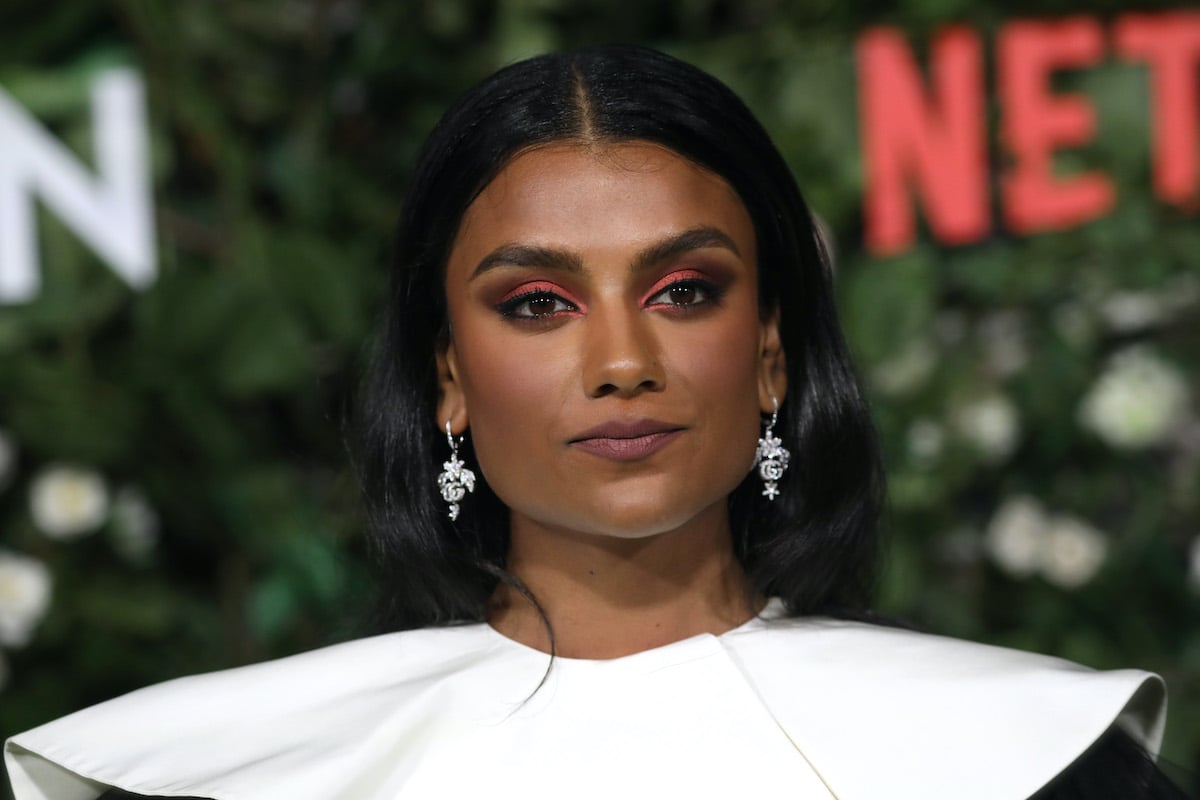 The British actor knows a thing or two about dealing with tumultuous relationships, recently claiming a breakup with a long-time boyfriend helped her land the role in the critically-acclaimed series.
The star of the second season of 'Bridgerton'
Born Simone Ashwini Pillai, Ashley's first role was in the 2015 film Straight Outta Compton where she was a background player. According to IMDb, her first credited role was the following year in the television series Wolfblood. In 2019, she landed a breakout role as Olivia Hanan in the popular Netflix original series Sex Education.
But, it is undoubtedly her role in the second season of Bridgerton which catapulted Ashley's career into international stardom. Her stunning beauty and brave demeanor helped her gain 2.8 million Instagram followers.
Viewers are in awe of Ashley's portrayal of a woman who arrives from Bombay, India, to take on the social scene of high society London in hopes of finding her half-sister a husband. Instead, she falls in love and becomes involved in a torrid affair, leaving audiences breathless.
According to Today, showrunner Chris Van Dusen said, "Simone Ashley as Kate Sharma is a force to be reckoned with." He explained:
"When we were casting Kate Sharma, we needed someone who had that 'take no prisoners' attitude. We needed someone strong and sharp. And Simone is absolutely all of that, but she also brings this very vulnerable side out of Kate."
Ashley turned her pain into a critically-acclaimed role on 'Bridgerton'
Ashley hasn't always felt so fearless. According to Elle Australia, the A Working Mom's Nightmare actor opened up in an interview on the Reign with Josh Smith podcast about her battle with mental health issues, career challenges, and a breakup that led her to the acclaimed Bridgerton role.
The 27-year-old actor revealed, "I was actually going through a breakup in 2019 to 2020, just before I got Bridgerton, and I wasn't taking care of myself." She said, "I was being so hard on myself. I was running away from sitting with uncomfortable feelings, postponing that and putting up a wall to accepting change."
Ashley, who likes to think of herself as fearless, admitted it was challenging to navigate the breakup but found a way to shift her emotions and focus on her career instead of the constant sadness that she says really "threw her through a loop."
Being cast as Kate in Bridgerton changed how she felt about herself, and the actor reflected saying, "I wouldn't want anything to stop me from achieving my dreams or being good at my job. I've worked so hard up until this moment."
Will Lady Sharma return for the third season of 'Bridgerton'?
The Sex Education star credits exercising, eating well, drinking lots of water, and "sitting down with her thoughts" for getting over a relationship that tore her apart.
Ashley has finally moved on from the heartbreak, and fans are anxious to see where season three takes her on-screen steamy romance with Anthony (Jonathan Bailey) Bridgerton.
According to Deadline, the couple will be back for another round, with Ashley saying, "We're going to be back! Kate and Anthony are just getting started." The actor, who has amassed a loyal following of fans, said, "I'd like to see Kate just let go a bit more and play more in Season 3 and kind of swim in that circle of love together. I think they both deserve it."
Related: Simone Ashley of 'Bridgerton' Shares Her Favorite Filming Locations From Season 2
Source: Read Full Article