Scarlett Johansson denies the vintage rumor that she banged a guy in an elevator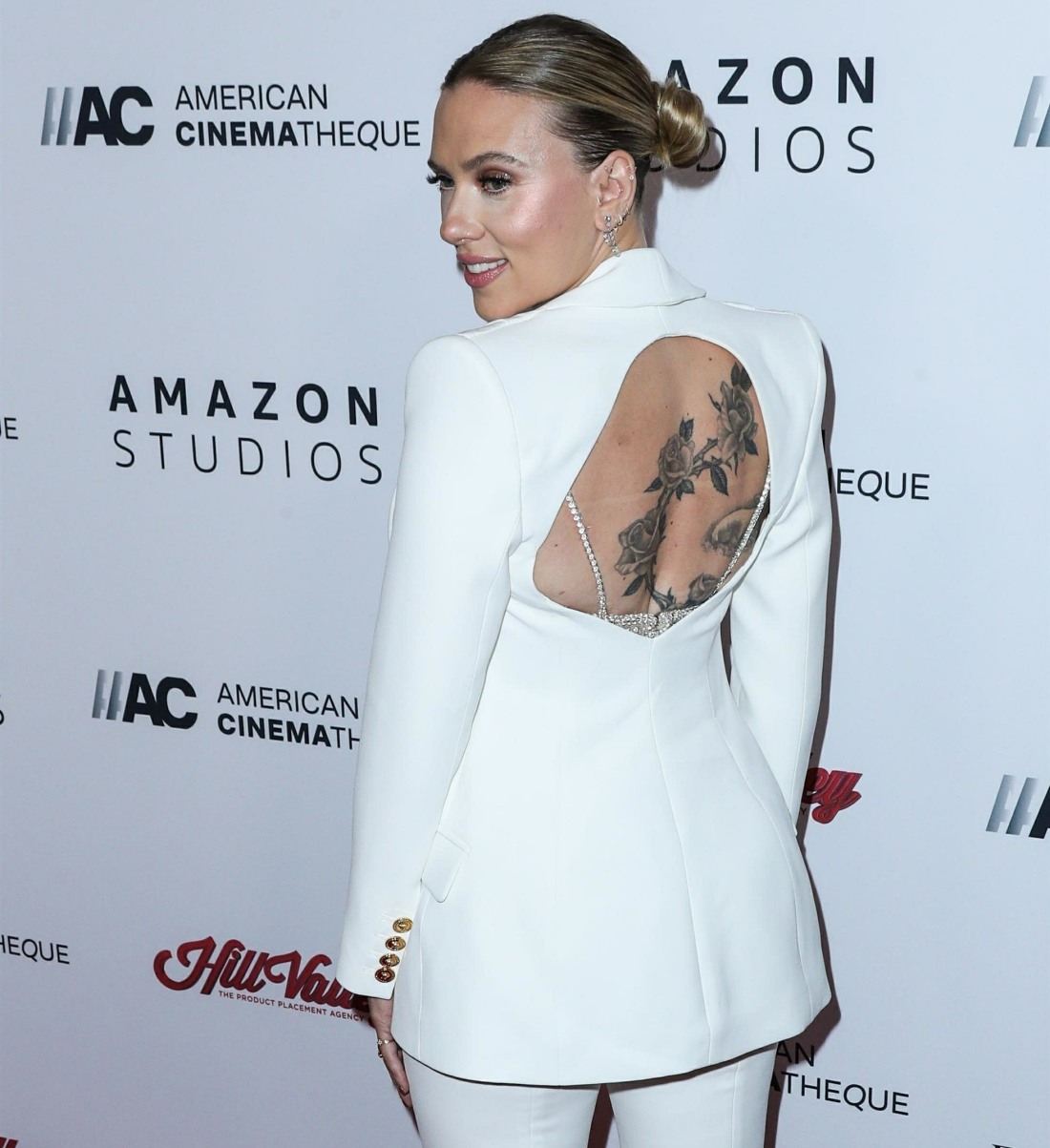 Gossipers of a certain age remember the "Scarlett Johansson had sex in an elevator" story. The rumor came up years ago. I can't remember the specific time, let's see… ScarJo is 37 years old now, and I think she was probably in her early 20s when the rumor first appeared, so easily sixteen years ago. My gut says it was around 2005, actually. It was before she was married to Ryan Reynolds too, and before her fling (or whatever) with Justin Timberlake. The rumor was that Scarlett banged someone famous – allegedly Benicio del Toro – in an elevator. It was like a famous elevator too, like the elevator of the Chateau Marmont or something. It was one of those fun rumors which stuck around. Well, after all of this time, Scarlett says it was never true. She chatted with a podcast recently and she said she doesn't f–k with or in elevators.
Scarlett Johansson can't believe some of the things she reads about herself. As an actress living in the public eye, the 37-year-old knows she may attract a few headlines. But while appearing on theSkimm's 9 to 5ish podcast, Scarlett recalled a rumor that was simply "absurd."

"There was a rumor that went around for a very long time that said that I had sex in an elevator," she said in an exclusive sneak peek of the April 12 episode. "That was a story that followed me for a long time. But I always thought that was outrageous." For starters, it's not true. And second of all, Scarlett just doesn't see how it could be done.

"I was always thinking to myself, 'That would be tough. It's a very short period, the logistics of that seem so unappealing to me. I'm a person who's terrified of being caught doing something I'm not supposed to be doing. So that made the story even that much more absurd to me."

One story that deserves a headline is Scarlett's new plant-based beauty line. The actress teamed up with Kate Foster Lengyel for a vegan, eco-friendly brand called The Outset. Together, they created a line of six fragrance-free products available at Sephora starting on April 26. While the movie industry can be a tough, competitive business, Scarlett said she felt embraced by the beauty world.

"The most surprising thing about it has been how welcoming the industry is," she said. "I didn't anticipate that…It's actually quite transparent and welcoming and warm and inviting…And people have a lot of respect for one another. It's not cutthroat at all. Not in the way that I thought it might be."
[From E! News]
"I'm a person who's terrified of being caught doing something I'm not supposed to be doing…" Is she though?? I'm really asking. She might be that way now, as a suburban mom in the Hamptons. But I remember Scarlett's single years and they were fun and wild. I always gave her credit for being pretty discreet too – it always felt like the stuff we did hear about was just the tip of the iceberg. The Benicio del Toro rumor was fun because they were both unattached at the time, they were both hot, and that's what we want from celebrities: fun elevator sex stories. Anyway…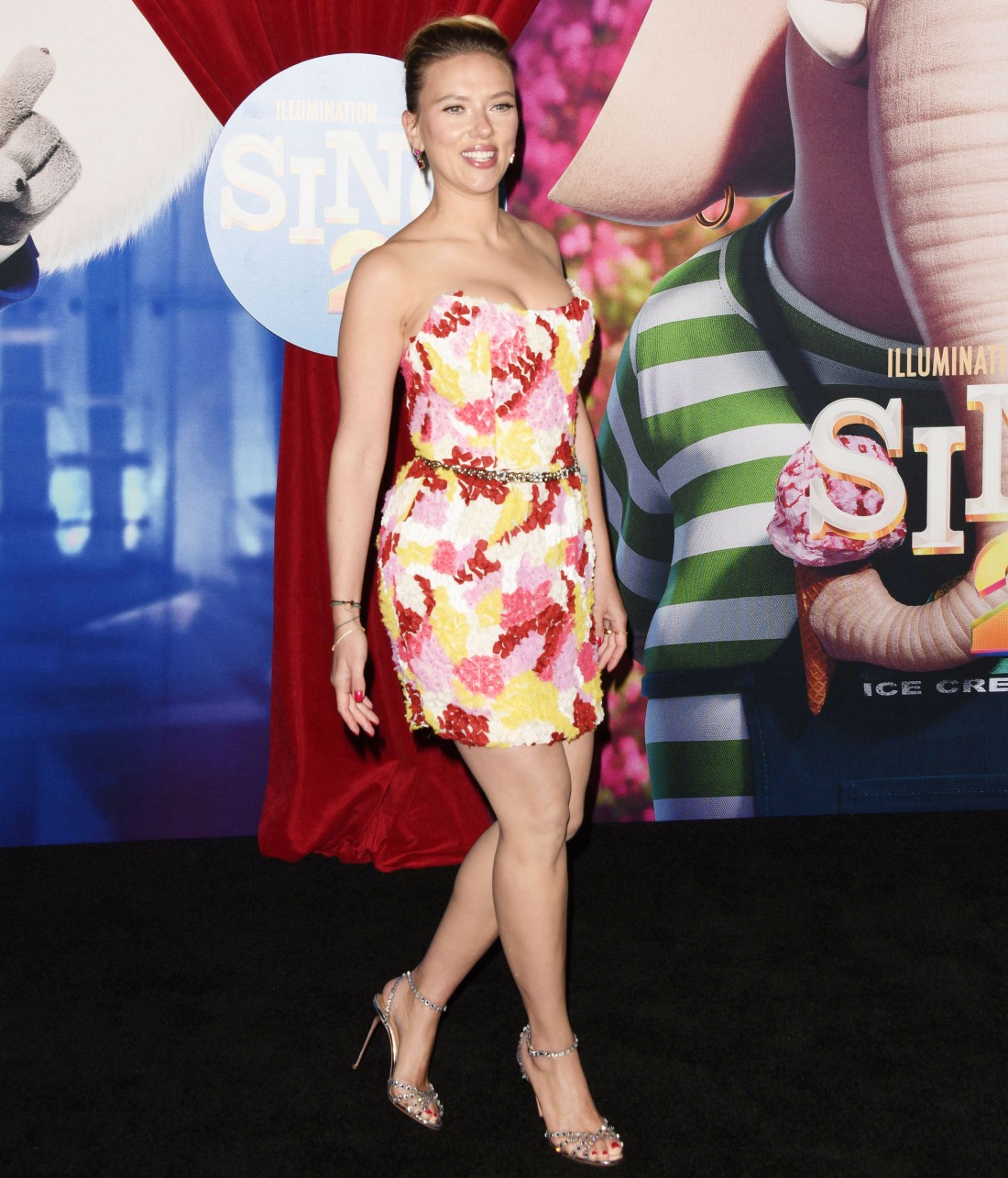 Photos courtesy of Avalon Red, Backgrid.
Source: Read Full Article