Prince William is popular in America because he's 'quietly getting on with the job'??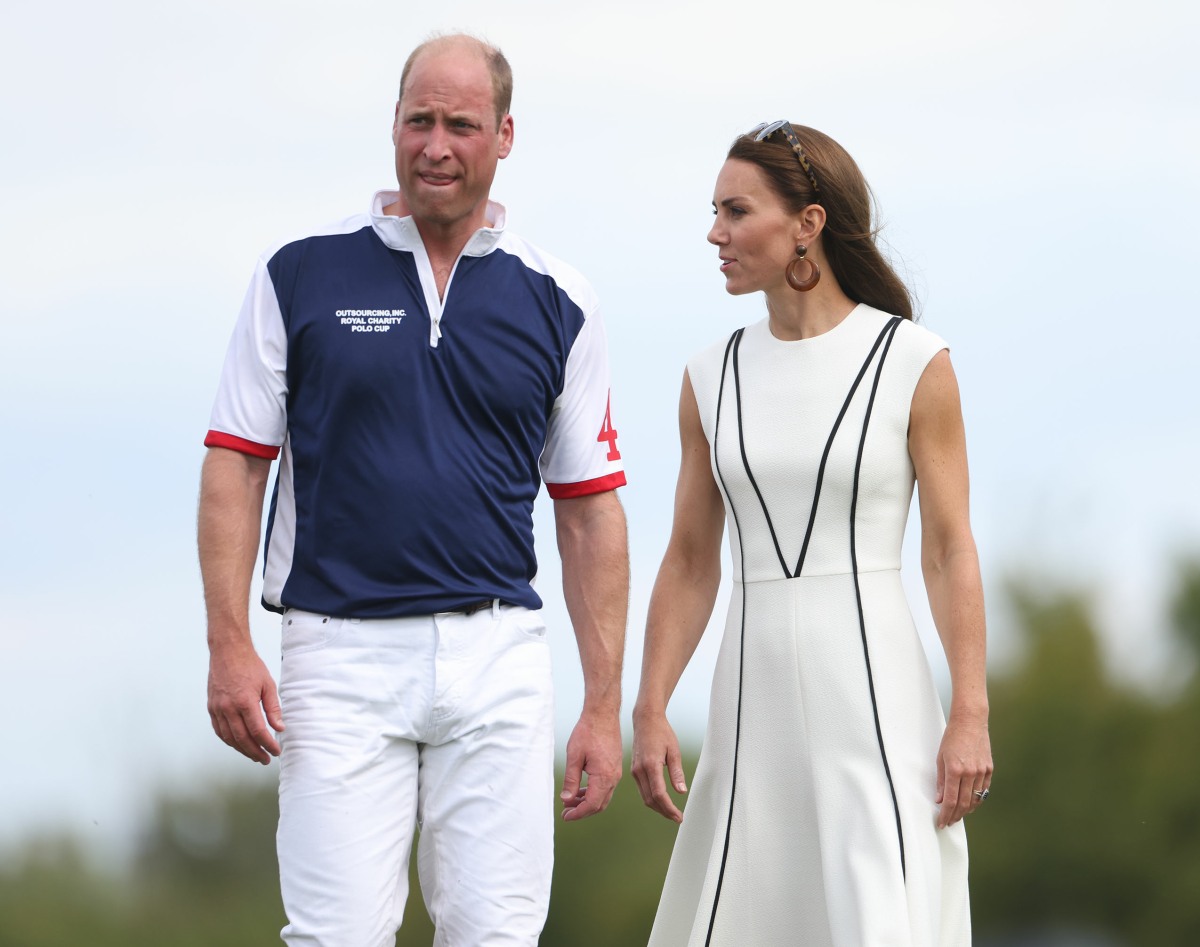 These people are as obvious as they are dangerously stupid. Remember that dumb Gallop poll which was released last week? Gallop polled Americans on the favorability of various world leaders and American politicians. Shockingly, Prince William came out ahead of Vladimir Putin and a serial sexual predator and white supremacist (Trump). I'm shocked that Americans have a vaguely more favorable opinion of William over Mussolini, Stalin and Hitler too. Even Omid Scobie was questioning the seriousness of the poll (he called it "so random and nonsensical"). Well, even more hilariously, the British media and royalist American media are still crowing about how America needs Emperor Peg. Please enjoy this undercover shady piece in the Daily Beast, in which Kate is referred to a perfect Barbie and they're basically telling William that if he wants to remain popular, he can't ever get a divorce. Some highlights:
What accounts for William's favorable ranking? "Is it a testament to the wisdom of the British royal family's policy of studiously ignoring and not responding to attacks on William and Kate and the rest of the family by Prince Harry and Meghan Markle? Or does it, perhaps, offer a glance at the enduring fascination the British royal family continues to exert on the American psyche? William's office declined to comment on the poll results when contacted by The Daily Beast. However, a personal friend of William and Kate's said: "They have been quietly getting on with the job, letting actions speak louder than words. With everything going on in the world, people appreciate that."

Whether this is a direct comparison to the Sussexes: The friend said: "Harry and Meghan were not part of this survey so it's not about comparing them. But maybe the days of everything William and Kate do being refracted through the lens of Harry and Meghan are coming to an end."

Victoria Arbiter says proceed with caution. "America is so politically divided that I'm not surprised more people overall would approve of Prince William than either Donald Trump or Joe Biden. But there is no question that there is a lingering respect for much of the monarchy across America, partly because it delivers a head of state who is politically neutral. There is huge affection for William because of Diana, and there is a sense that he is now living the happy ending that Diana never got—happily married and raising his children….I was in Boston for his last visit [also for the Earthshot Prize] and there were huge numbers of people there to see him. It wasn't the Beatlemania we saw for Queen Elizabeth or Princess Diana, but people like him, and clearly this is a really great piece of polling for him ahead of his upcoming visit."

Best of a bad lot: In Britain, however, people seem largely baffled by William's elevated ranking in America. On hit daytime show This Morning news review panelist Isla Traquair said, "Most of them (Americans) don't really know who he is…I think he's inoffensive to them." In the list of names offered to those polled, Traquair said, William "was the best of a bad lot."

The Keens' shrewd team: Historical irony may not be front-of-mind for William and Kate's shrewd, media-savvy young team. They are instead likely to be pondering how they might leverage this evidence of William's enduring popularity into fat contributions to the Earthshot Prize from rich American supporters.

Harry & Nacho's shopping trip: Harry learn a little from the iron discipline that his former spinmasters at the Palace used to insist on. Let's just say that you won't catch William and Kate distracting from their core message by posting shopping selfies when they are in America next month.

Perfect Barbie Kate: Christopher Andersen, a bestselling writer whose latest book, The King, is a biography of Charles, told The Daily Beast: "Now that Charles is king, William is one step closer to the throne, and there is an element of gravitas attached to that. Kate obviously also accounts for a large part of William's appeal. There is an almost unreal, practically perfect Barbie quality to Kate. If she has any flaws, Americans aren't seeing them. Kate hasn't put a foot wrong, and as a result she is as popular in the U.S. as she is in the U.K. All this redounds to William's benefit. William and Kate represent strong family values, stability, devotion to duty, dignity, charm—all in strong contrast to the constantly complaining, seemingly self-obsessed Sussexes. The Cambridges seem to float above the chaos."

Ah, fundraising: "I wouldn't be at all surprised if William's handlers wave the results of this poll under the noses of prospective U.S. donors to his Earthshot Prize," Andersen told The Daily Beast. "There are plenty of rich Americans who will be jockeying for position when William and Kate visit the U.S. in mid-September anyway. But this just adds to William's luster—who wouldn't want to bask in the reflected glow of presumably the most popular man in the country?"
[From The Daily Beast]
As I said, this is all so stupid and they're dumb enough to leave their fingerprints all over it. Kensington Palace spent money engineering a poll in Peg's favor just ahead of his SOLO trip to New York. William's advisors are telling him "you'll be received so well, you're so much more popular than your brother, you'll own New York!" It's all just so obvious and pathetic? The comments about Kate are fascinating too, because she's not going to New York, but the royal reporters desperately want her to. That's the actual story – they know no one actually gives a sh-t about William, and the only way his NYC trip will get any attention is if Kate is there. It's also obvious that William is desperate for American money.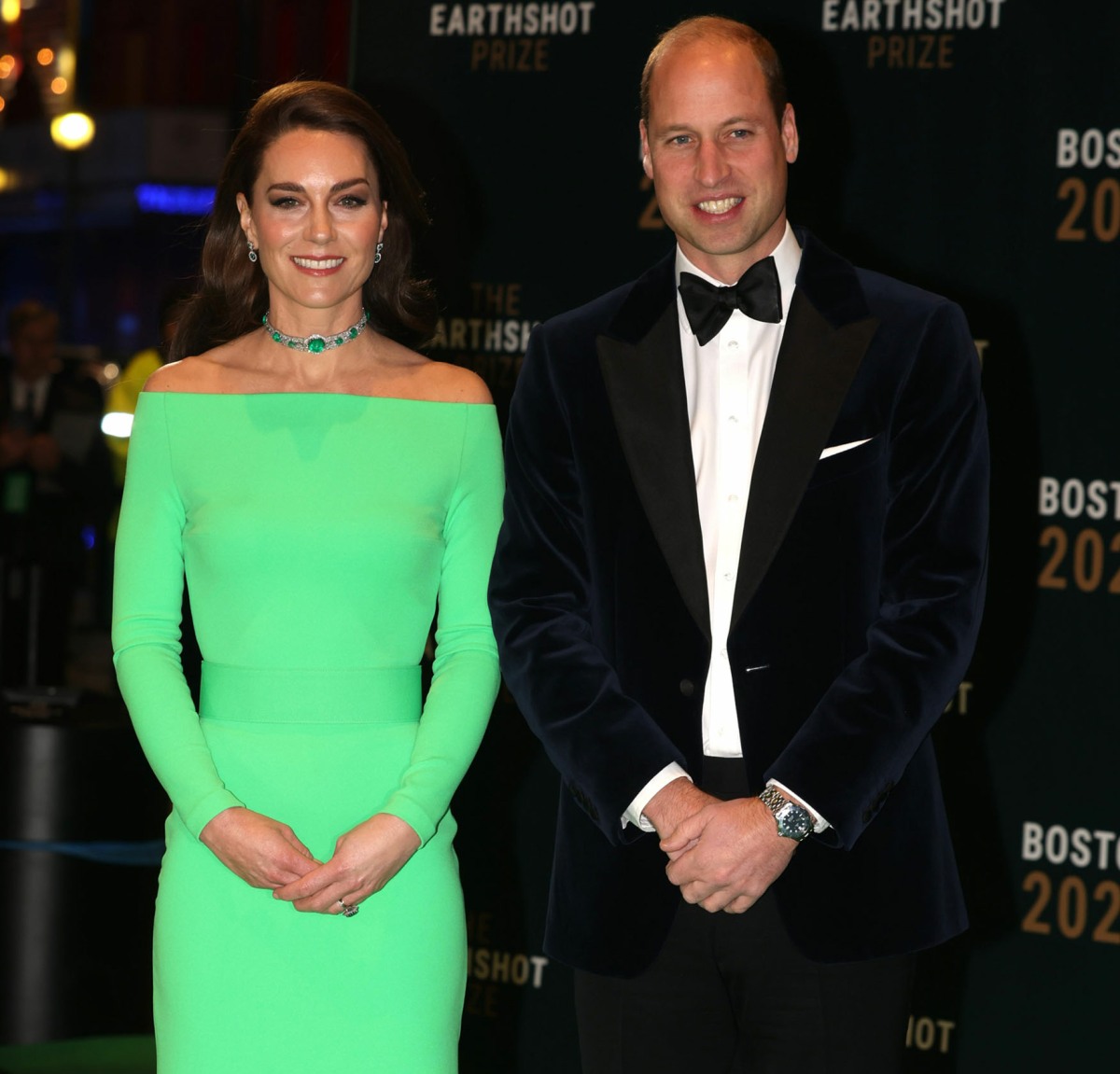 Photos courtesy of Backgrid, Cover Images.
Source: Read Full Article