Prince Harry didn't wear his 'coronation medal' in the Stand Up for Heroes video
As we discussed, on Monday evening's Stand Up for Heroes gala, Prince Harry appeared via a prerecorded video. Harry has made taped appearances at the gala before, and of course, he'll always support organizations and charities which focus on veterans. The Bob Woodruff Foundation finally posted the full video, which you can see here as they don't allow the YouTube videos to be embedded. I'm including a Twitter copy below:
"I am immensely grateful for this community, for the experiences of the past and present and for what you represent and how you show up." – Prince Harry 🤍 pic.twitter.com/CJP2djsdGY
— Dani (@ArchLiliHazMeg) November 7, 2023
Around the 1-minute mark, that's Meghan off-camera, correct? Someone (a woman) clears her throat and says "no" – I could swear that's Meghan's voice. Anyway, it's cute and cheeseball (like the Sussexes) and I'm glad he did this. I'm especially glad he did this because Isla de Saltines can't shut up about Harry wearing his British medals in the video. Hilariously, the Mail added an even worse wrinkle to the scandal of Harry wearing medals – Harry didn't wear ALL of his medals. He left out his father's coronation medal. LMAO.
Prince Harry did not wear a Coronation medal given to him by King Charles as he delivered a gag-filled video monologue for US veterans in New York last night. The Duke of Sussex wore four British military medals, including three given to him by his grandmother the Queen, and a Royal British Legion poppy on his suit jacket, during a monologue filmed at his £12million home in Montecito.

Notably absent was the medal minted to mark his father Charles' coronation, which Harry was awarded alongside members of the Armed Forces and frontline emergency service workers. The medal, which is made of silver and plated in nickel, features an image of The King and Queen Camilla and was also given to those directly involved in the delivery of the Coronation. A total of 400,000 were issued.

It comes as relations between Harry and his father remain strained, with a spokesperson for the Sussexes revealing they have not had any contact from Buckingham Palace about any invitation to Charles's 75th birthday party next week.
[From The Daily Mail]
Is this going to be one of those things where the British media claims Harry is making some kind of pointed snub and then, days or weeks later, we hear that actually, Harry never received a coronation medal because Charles is a dogs-t father who wanted to "punish" Harry? It's hilarious if Harry chose not to wear the coronation medal, but my guess is that it's probably a case of "Charles punishes Harry constantly because he married a Black American woman." I hope the palace briefs Roya Nikkhah at the Times about Harry snubbing the coronation medal so that Harry can issue another clapback on his dumb father.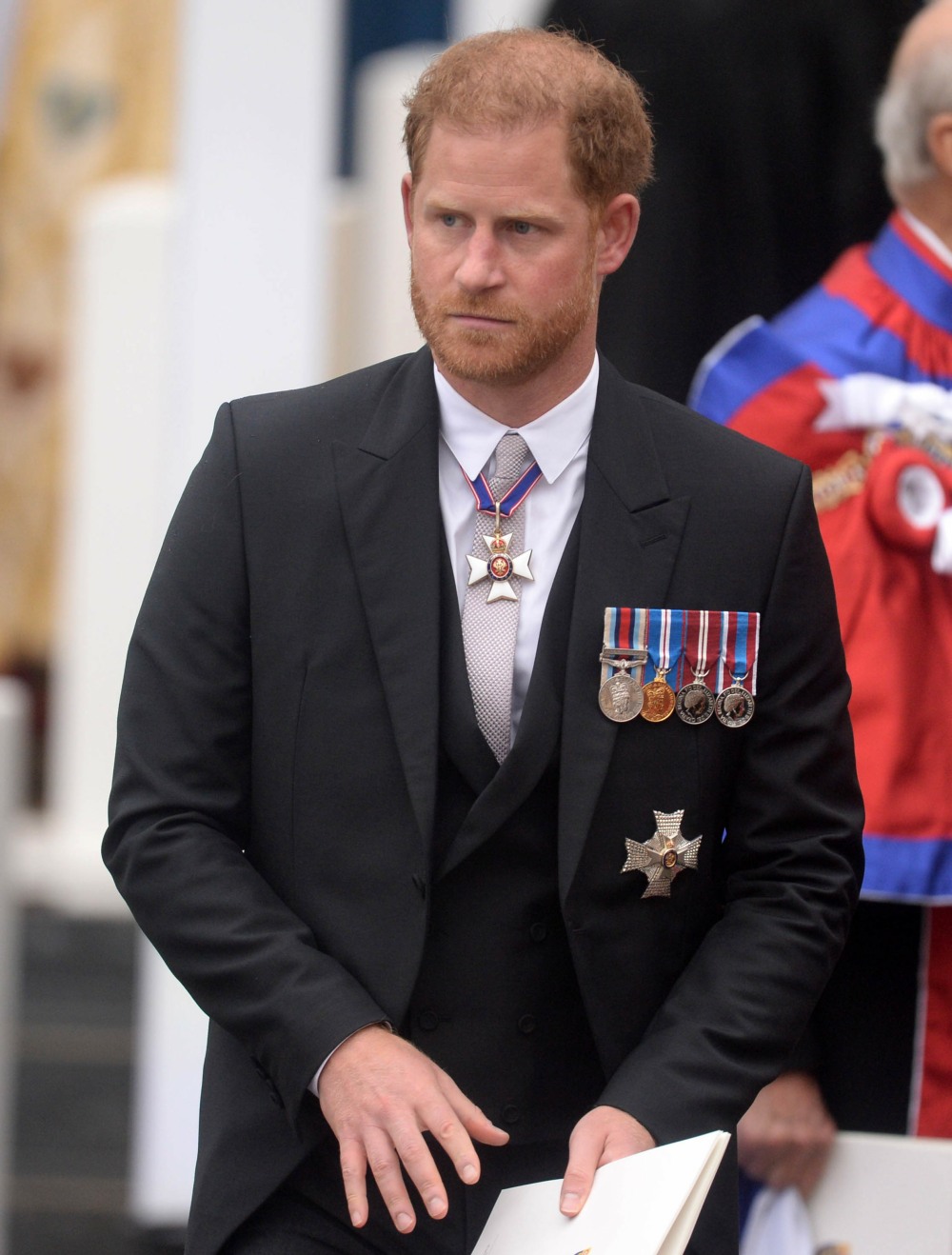 Photos courtesy of Avalon Red, Cover Images, screencap courtesy of 'Stand Up for Heroes'.
Source: Read Full Article