Prince Carl-Philip & Princess Sofia are expecting their third child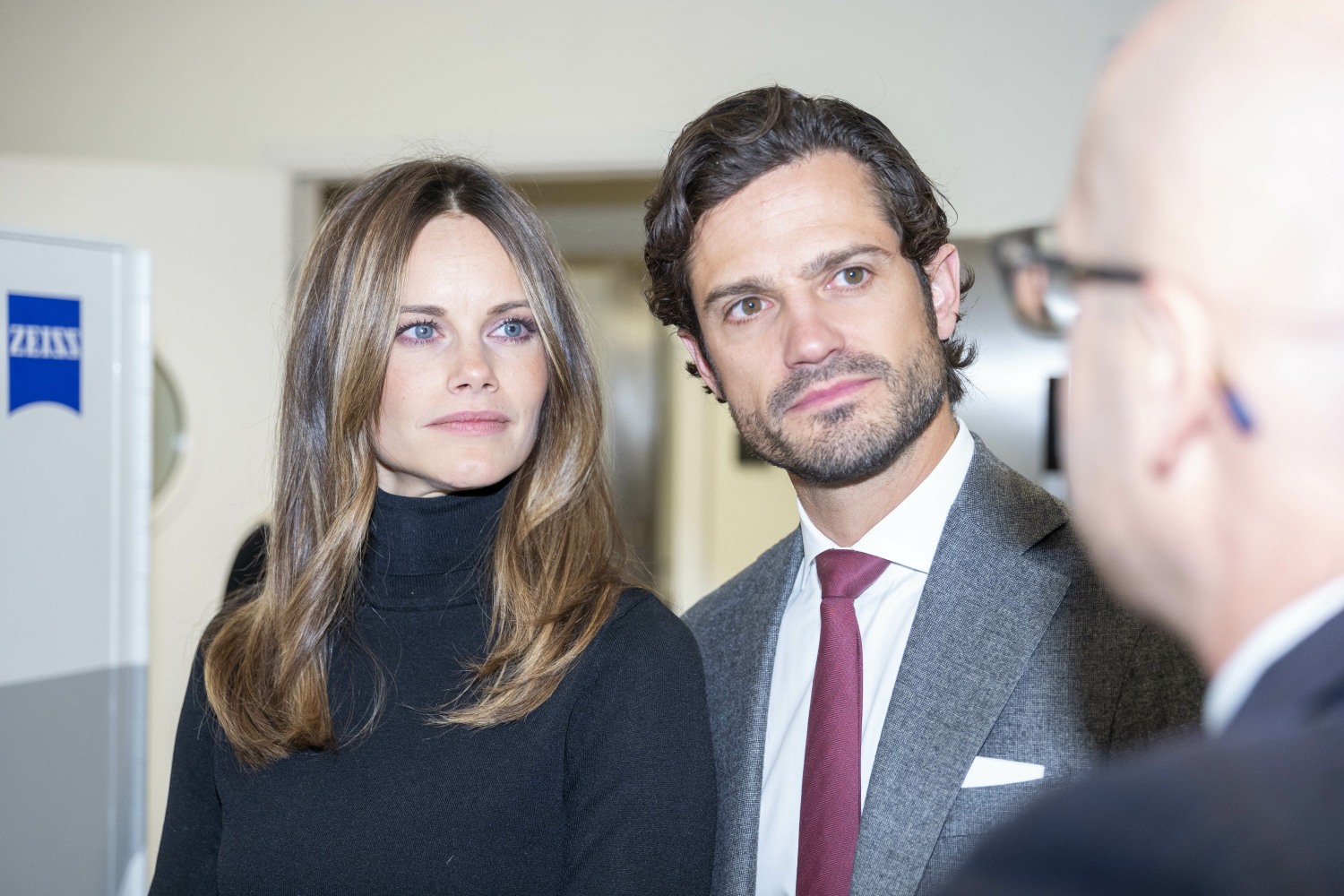 When the first wave of the pandemic was raging through Europe, Sweden's Princess Sofia did something no other European royal did: she decided to volunteer for menial work at a hospital. Her work involved a simple training program, then long shifts where her tasks would have included kitchen work and janitorial work. Can you even imagine if one of the Windsors had done that? Anyway, Sofia worked in a hospital for much of the spring and into the summer. She wanted to go back, and she ended up volunteering for the same hospital work throughout the fall. Then, in November, she and her husband Prince Carl-Philip tested positive for Covid. We haven't heard any updates on how they're doing, but on Friday, the Swedish royal family gave a different kind of update: Carl-Philip and Sofia are expecting their third!
The royal baby news keeps on coming! Princess Sofia and Prince Carl Philip of Sweden are expecting their third child. The Swedish royals made the announcement early Friday with a stunning black and white photo posted on the royal family's official Instagram page. "We are happy and excited and look forward to welcoming our third child," they said. "A new little member of our family."

Princess Sofia, 36, is said in the official announcement to be "doing well."

The baby, which the couple says is set to arrive in late March, early April 2021, will be a sibling for Prince Alexander, 4, and Prince Gabriel, 3.

Their happy news comes just weeks after the royal couple announced that they tested positive for COVID-19 after they began to experience flu-like symptoms in late November.

"They feel relatively well under the circumstances," Margareta Thorgren, the Royal Court's Director of the Information and Press Department, said at the time.
[From People]
Oof, I feel so bad for the pregnant ladies during the pandemic. And there really will be a baby boom after all of this – we've already gotten so many pregnancy announcements, and I feel like we'll probably be getting even more. Anyway, I hope Sofia and Carl Philip are doing well on every front and I'm happy for them. I wonder if they're hoping for a girl after two boys?
Also, their pregnancy-announcement photo is freaking me out with that mirror! Mirror Sofia looks like a damn ghost.
https://www.instagram.com/p/CIpmU86Ip4G/
A post shared by Kungahuset 🇸🇪 (@kungahuset)
Photos courtesy of Backgrid, Avalon Red.
Source: Read Full Article