'Percy Jackson and the Olympians': Walker Scobell Age, Height, Instagram, and More
Fans of the young adult book series "Percy Jackson and the Olympians" have been anxiously waiting to see who would get cast as Percy in the upcoming Disney+ series and it looks like they finally have their answer. So, what do we know about Walker Scobell?
What was Walker Scobell's breakout role?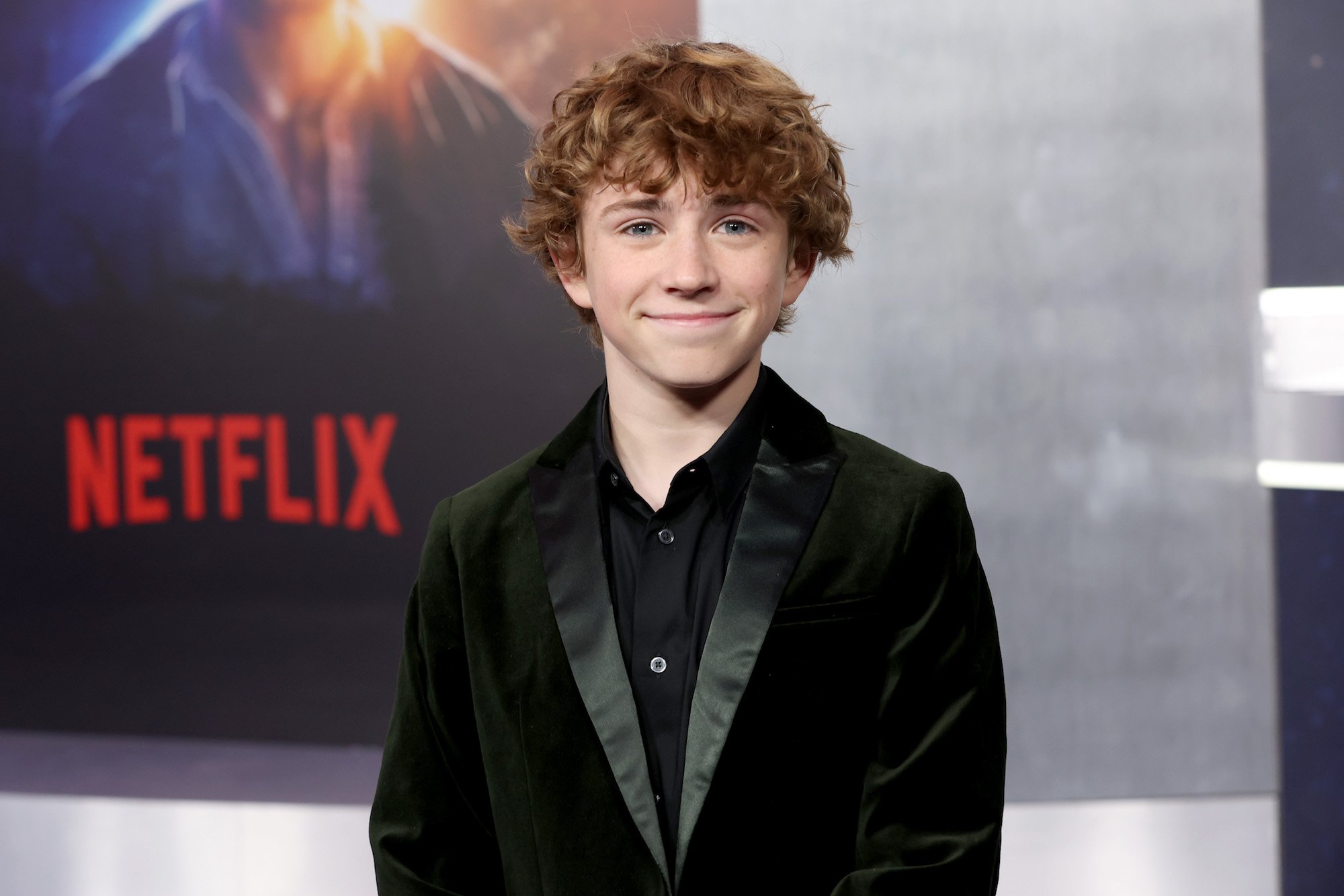 Scobell was relatively unknown until earlier this year, with his breakout role in Netflix's The Adam Project. The 4'11 actor wowed audiences with his performance as a younger version of co-star Ryan Reynolds' character.
What's so surprising is that it was Scobell's first onscreen acting credit. Born into a military family, Scobell has lived all over the country. The 13-year-old star always loved appearing in school plays and after a trip to California, he decided to pursue a career in acting. 
Walker Scobell's new role is portraying Percy Jackson
Earlier this month, "Percy Jackson" author Rick Riordan revealed that Scobell had been cast as Percy Jackson in the new series. In a post to his website, Riordan wrote, "Walker Scobell is an incredibly talented young man who blew us away with his audition tapes for the role of Percy. Many of you recently discovered how great Walker is when you watched his movie The Adam Project, in which Walker lit up the screen as a younger version of Ryan Reynolds' character. We were fortunate enough to audition Walker months before that movie came out, but the film only confirmed what we already knew about his talent."
"It was obvious to me and the rest of the team that Walker had the perfect mix of comedic timing, sweetness, rebelliousness, snark and heroism to embody our hero Percy Jackson," Riordan continued. "I got to deliver the news to Walker personally via Zoom back on Jan. 28 that he had been chosen for the part, and it was a magical moment that made me feel for the first time: 'Okay, this is real. This is worth all the waiting and the hard work. This project is going to be amazing.' It has been tough keeping this information under my hat because I was so excited to share the news with the fans!"
Scobell's Adam Project co-stars were quick to congratulate him on scoring such a great role. Reynolds tweeted, "I guess this makes me older Percy Jackson? Congrats Walker Scobell! You were always a demigod in my mind."
Walker Scobell's upcoming projects include a movie
The "Percy Jackson" series isn't the only exciting project the actor has in the works. Scobell also starred in "Secret Headquarters" alongside Owen Wilson, Jesse Williams, and Michael Peña.
The movie tells the story of a young boy who discovers a secret superhero headquarters underneath his home. After telling his friends about the secret, they start to wonder if his estranged father might be leading a double life.
Even though Scobell is currently one of the biggest child stars in Hollywood, he still leads a pretty normal life. The teenager is still enrolled in his Colorado middle school and, when he's not on set, he enjoys snowboarding and skateboarding.
No other actors have been officially cast in the "Percy Jackson" series yet, but based on fans' reactions to Scobell's casting, it seems like the show is already on the right track!
Source: Read Full Article