Matthew McConaughey's Kids Proudly Support Him in Their First Public Outing in Nearly 5 Years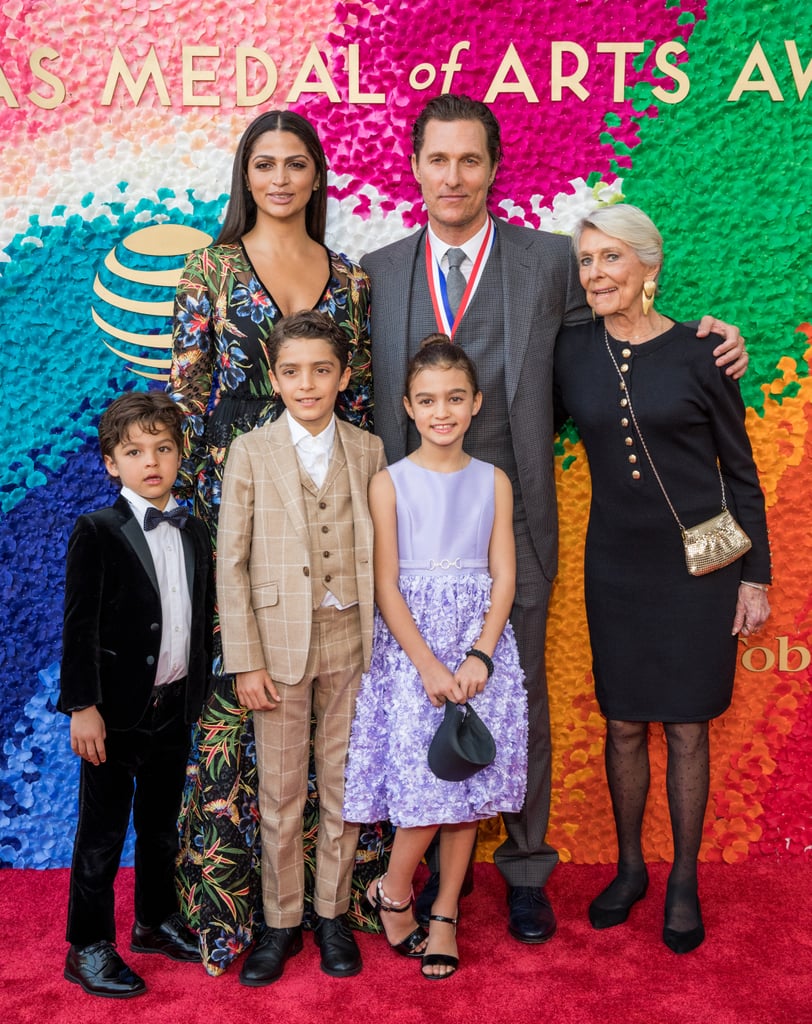 Matthew McConaughey has one beautiful family! On Wednesday, the 49-year-old actor had his whole family in tow when he was honored at the 2019 Texas Medal of Arts Awards in Austin, TX. Matthew was recognized for his achievements in the entertainment industry, as well as his Just Keep Livin Foundation. He was joined by wife Camila Alves, 10-year-old son Levi, 9-year-old daughter Vida, 6-year-old son Livingston, and his mom, Kay McCabe. The brood was picture-perfect as they posed for pictures together, and Camila looked so proud as she exchanged loving glances with Matthew.
Matthew and Camila tied the knot back in June 2012. The last time we saw the couple out together was at the NYC screening of Matthew's Serenity film in January, though it's been nearly five years since his kids made a public appearance. They attended his Hollywood Walk of Fame ceremony back in November 2014 — wow, how time flies!
Source: Read Full Article