Mandy Moore Offers a Look at Her Honeymoon in Chile
AceShowbiz –Mandy Moore shared sweet snaps from her action-packed honeymoon with husband Taylor Goldsmith.
The couple wed in an intimate ceremony back in November (2018), and delayed the beginning of their romantic break due to work commitments.
However, Mandy and Taylor jetted off to Chile earlier this month, and after arriving back home in California, the "This Is Us" star shared some of their personal snaps from the trip on her Instagram Stories.
"These crazy kids just got back from honeymooning in Chile," Mandy, 34, wrote alongside a photo of her and her husband on a plane.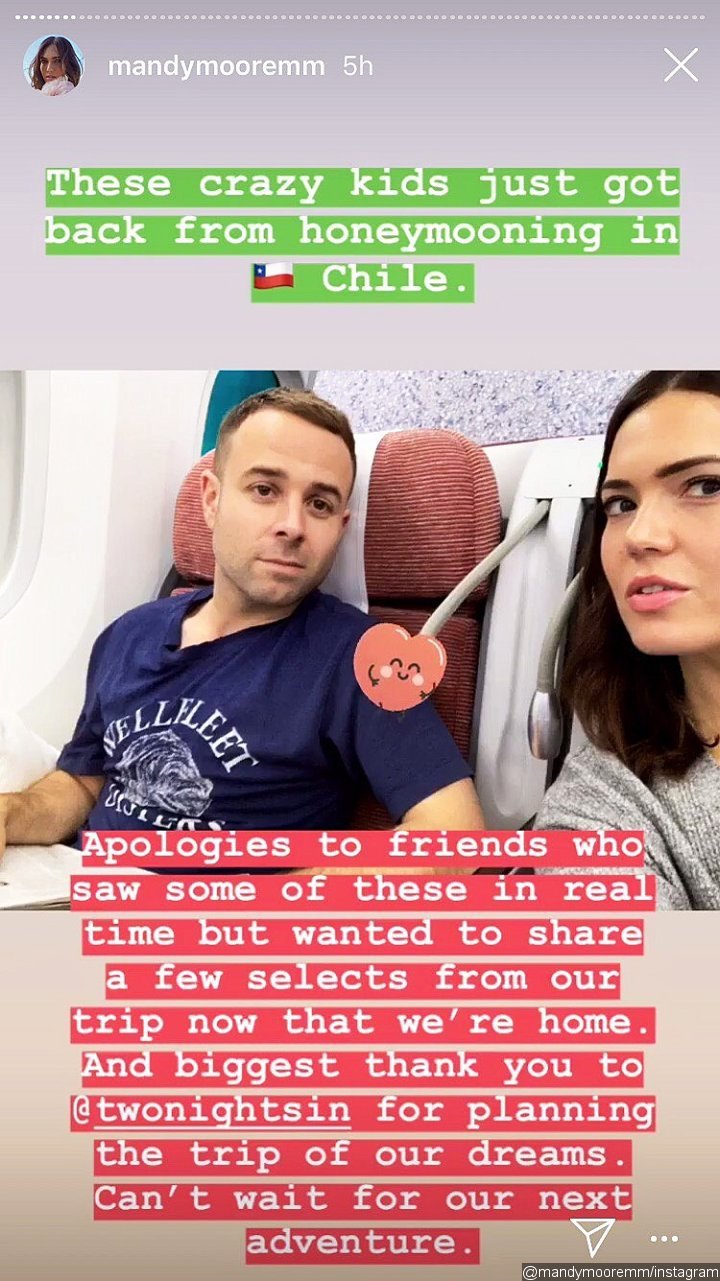 The newlyweds kicked off their honeymoon in Patagonia, a region spanning the southernmost tip of Argentina and Chile.
Mandy and Taylor took a trip to see glaciers and went on a scenic hike near a lake, which the actress described as "my happy place".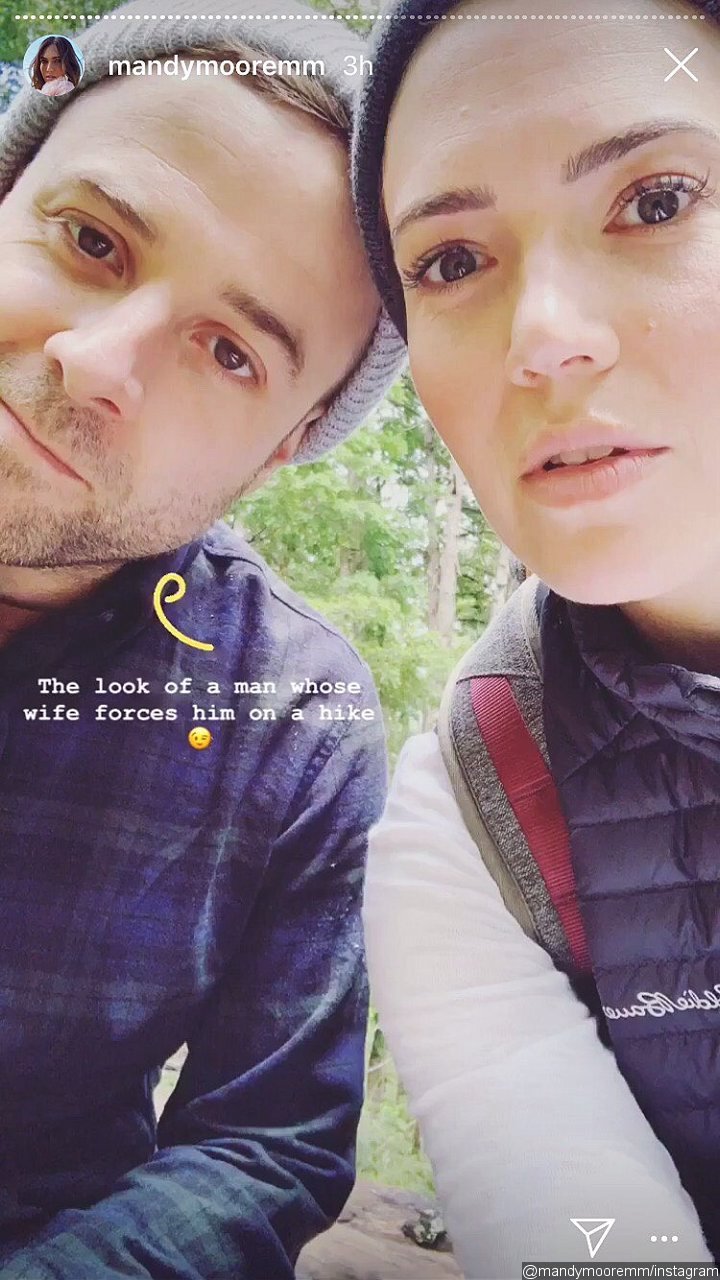 Then it was off to Huerquehue National Park, located in the foothills of the Andes Mountains, where the couple went for another hike, even though the Dawes frontman wasn't too keen.
"The look of a man whose wife forces him on a hike," Mandy captioned a photo of the pair standing together.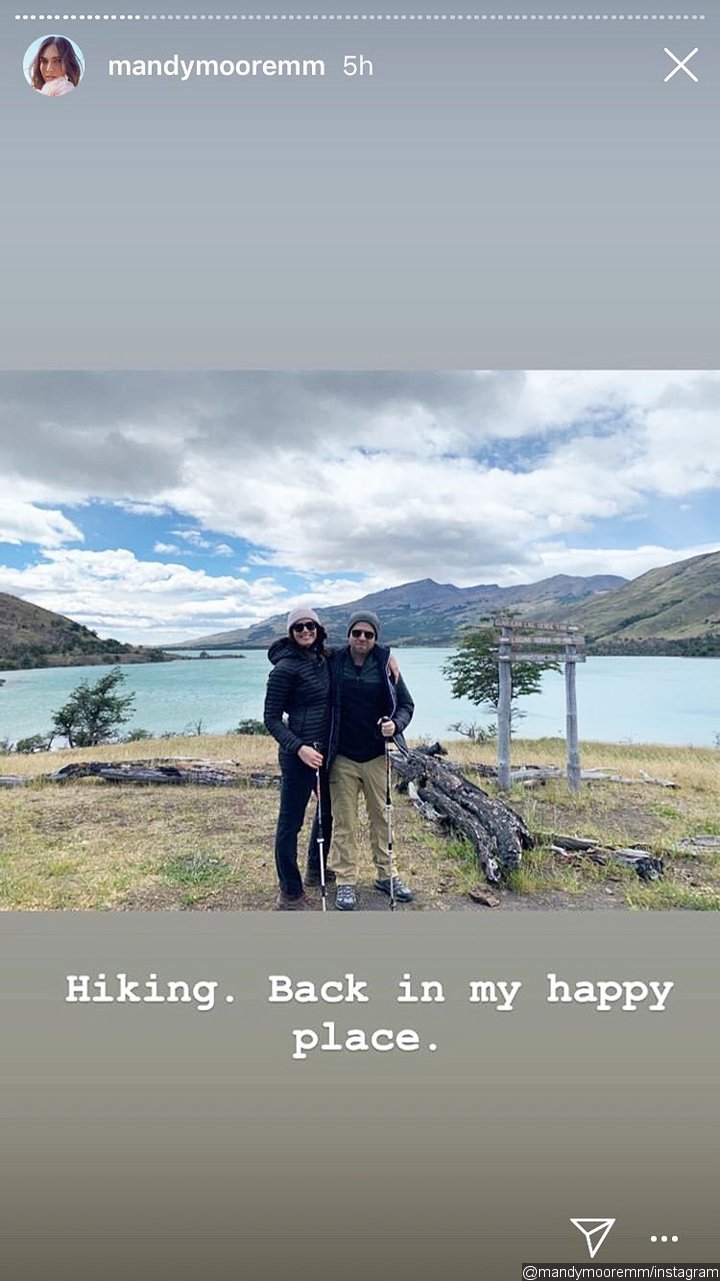 The couple also travelled to Villarrica, one of Chile's most active volcanoes, as well as the Atacama Desert, one of the driest places on earth.
Mandy and 33-year-old Taylor met on social media, and dated for two years before they got engaged in September last year. They tied the knot on November 18 in the backyard of the actress' home in Pasadena, in front of 50 close friends and family members.
Source: Read Full Article