'Little House on the Prairie': Michael Landon's Dressing Room Left a Big Impression on Melissa Francis
Little House on the Prairie star Michael Landon was larger than life to most of the people he worked with. Here's why Melissa Francis was impressed by Landon's dressing room.
'Little House on the Prairie' star Michael Landon had many roles
Landon had more than one role on the set of Little House on the Prairie. His main role was playing Charles Ingalls, the husband of Caroline Ingalls and father of Laura, Mary, and Carrie (and later his adopted children). However, he also had a bigger role as one of the executive producers. In addition, Landon was the head of his own production company, Michael Landon Productions.
During an interview with Megyn Kelly, Alison Arngrim (she played Nellie Oleson) spoke about her experience on the set. She says Landon took his job seriously and he juggled many responsibilities. Arngrim notes that Landon was able to churn out shows ahead of schedule and under budget.
"He was incredible," says Arngrim. "He was writing the show, and producing the show, and directing the show. But he also had this wonderfully warped sense of humor and loved to laugh and loved to play practical jokes and fool around with the kids and laugh all the time. We worked harder than almost on any other show but laughed more than probably anybody on any other show."
Michael Landon's dressing room left an impression on Melissa Francis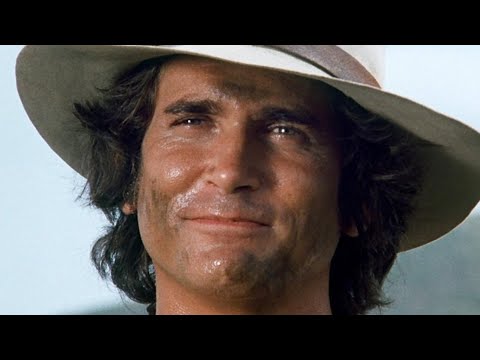 Landon was the head of the show, but he was also down to earth. In her book, Lessons from the Prairie, Francis says one thing that impressed her was that Landon's dressing room was the same size as everyone else's. He didn't think he deserved more dressing space than the other cast members just because he was the star of the show.
Francis says Landon didn't place the actors in "bloated Winnebago dressing rooms." Instead, everyone changed in what Francis describes as "utilitarian Honeywagons." Each Honeywagon had four small dressing rooms. Landon's dressing room was in the front, and his name was written in erasable marker on the door.
According to Francis, the rooms were so small that it was tough to fit a second person inside. She believes Landon's decision to have a small dressing room sent the message that he didn't place himself above anyone else. He saw everyone as equals. "He lived and worked by example," says Francis in her book.
Melissa Francis says the cast and crew 'worshipped' Michael Landon
Landon's goal was to keep his best workers employed. He often hired the same cast and crew members for his TV projects. His actions resulted in the trust and loyalty of his employees. Many of them worked for Landon for years. Francis says Landon's employees would "throw themselves" into their work so they could not only thank him for helping them maintain steady employment but also so they could make him proud.
RELATED: 'Little House on the Prairie': Michael Landon Had 'Not So Subtle Sex Appeal' Says Melissa Francis
Follow Sheiresa Ngo on Twitter.
Source: Read Full Article