Khloé Kardashian Claps Back After Fans Call Out 'Hypocrisy' Over Forgiving Tristan Thompson &#038
Khloé Kardashian has made her peace with the cheating scandal involving Tristan Thompson and Jordyn Woods — and at this point, she doesn't give a f**k what anyone has to say about it!
On Thursday night while she was live-tweeting the season 18 premiere of KUWTK, the 35-year-old starlet found herself on the defensive as fans slammed how her family seemed to happily welcome back her ex-boyfriend while Kylie Jenner's ex-BFF indefinitely remains on the outs with the KarJenner clan.
The drama started after one Twitter user pointed out the "hypocrisy" in Khloé's actions:
"So they all forgave tristan for cheating on khloe, so they must forgive jordyn too since he kissed her without her consent! I love all woman's in this family but I can't agree with hypocrisy #KUWTK."
But the Good American founder clapped back with an explanation of her own:
"We have forgiven both parties! And the nonconsent thing is near say . The entire story is hearsay but I'll let you guys run with whatever you want to run with. If you are a true fan you would've followed by Insta Stories where I have repeatedly stated how I have forgiven both parties to be in peace. And this is for everyone's mental well being."
While that may be the case, there is a pretty clear difference in what forgiveness looks like for both parties. Miz Woods more than likely won't ever rekindle her close friendship with the Kardashians — meanwhile, Tristan is being treated to dinner dates with his new BFF Kim Kardashian West.
During the Keeping Up premiere, fans saw KKW invite her sister's ex-boyfriend to dinner with her friends. Despite all of their progress, even Khloé voiced her reservations about how quickly True's dad was creeping back into the picture:
"I thought it was really nice that he came to dinner and that you guys allowed that, but we all just don't need to be hanging out for no reason. It's not even been a year since our breakup, so it's just a lot so soon."
Well, a lot's happened since that episode was filmed! For what it's worth, Jordy made it pretty clear she's done talking about that whole scandal and her friendship with Kylie is reportedly 100% over. So, we don't think she's too concerned about all of this.
As for the former flames, they've recently sparked reconciliation rumors amid reports they are quarantining together with their daughter during the coronavirus outbreak.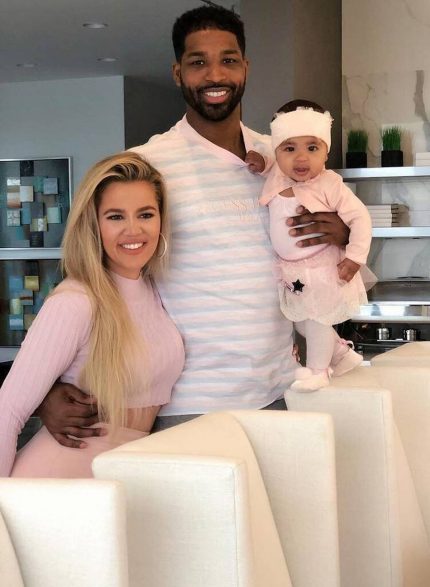 A source provided some insight on KoKo's perspective on her current situation to Us Weekly:
"Khloé doesn't have bad or negative feelings toward Tristan at this point. Being quarantined has made her have a soft spot for him, and she knows he will always be part of her life in some way because he is True's dad. Khloé has been open and receptive toward Tristan."
Do U think all of this time spent together will lead to an official reconciliation? And, do U think the Kardashians are being hypocritical about Jordyn? Sound OFF in the comments!
Related Posts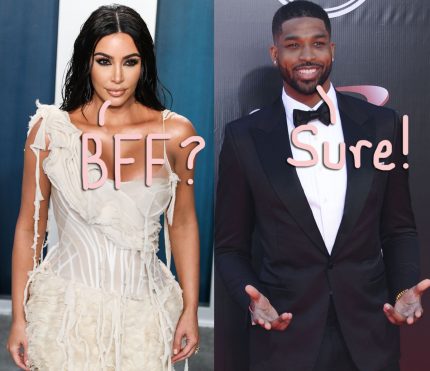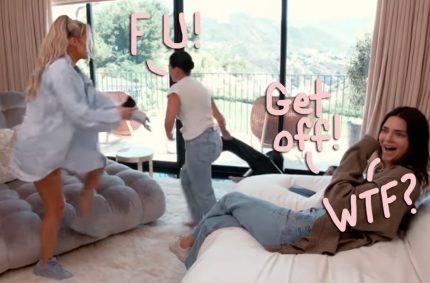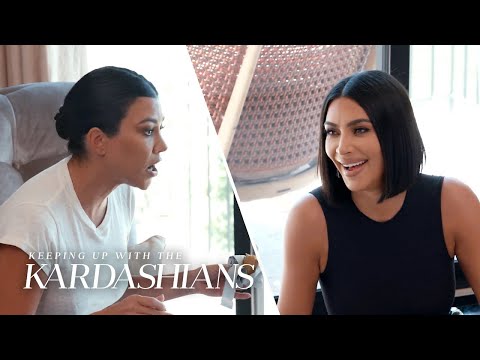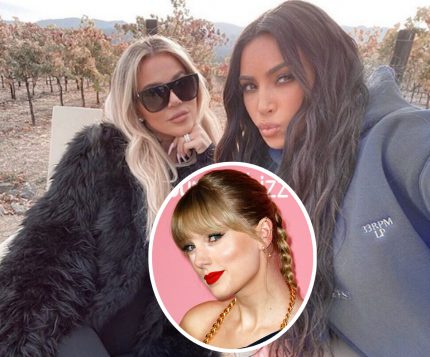 Source: Read Full Article