Inside Jennifer Garner's Annual Yes Day With Her Kids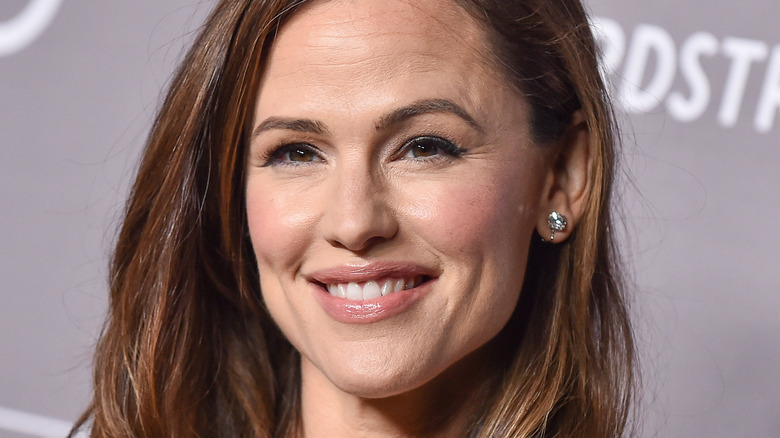 D Free/Shutterstock
By Olivia Jakiel/Sept. 10, 2021 9:57 am EDT
Jennifer Garner is an award-winning actress, a film producer, the co-founder of the organic baby food company, Once Upon A Farm, and a mother to her three children, Violet, Seraphina, and Samuel. "The absolute [greatest] thing about being a parent is that every day is a fresh start," Garner told People in 2014. "You always can say, 'Today we're going to try this!' And if it goes horribly, you can say, 'Today we're throwing that out, and we're trying this!' That's part of what I like about being a mom in general."
The "Alias" alum has also been open about how she and her family love to spend time together, telling Well + Good in 2018 about some of their traditions. "There are lots of little traditions the kids and I have together. Right now our blueberry bushes are going nuts, so we sneak down and pick blueberries together on the weekends," Garner revealed. "But my most valuable time with the kids is bedtime — I have different books going with each of my kids and they each get their own time [with me], even if it has to be condensed!"
Jennifer Garner's annual Yes Day tradition sounds like every kid's dream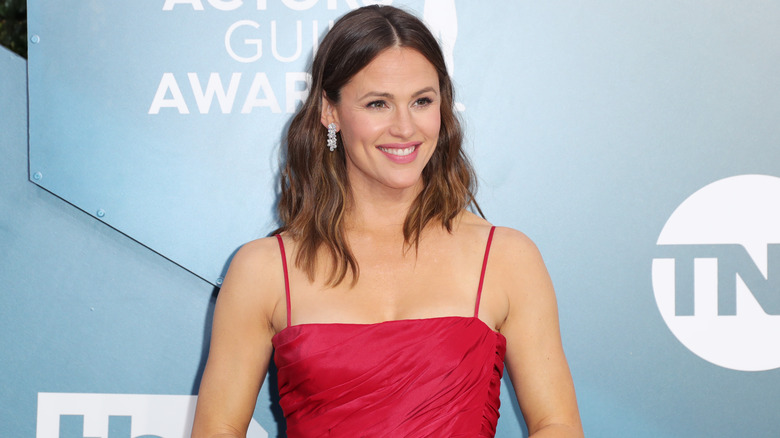 Another tradition for Jennifer Garner's family is their annual "Yes Day," which consists of saying "yes" to pretty much anything the kids want, like pizza and ice cream for breakfast or sleeping in a tent in the yard. "You'll never need coffee more than the day after 'Yes Day!'" the mom-of-three captioned an Instagram photo (via Motherly), crediting author Amy Krouse Rosenthal's beloved children's book for the idea.
Garner's dedication to her family's annual "Yes Day" actually got the ball rolling on the film adaptation of the children's book, which premiered on Netflix in March of 2021. The film starred the mother of three, along with Jenna Ortega, Edgar Ramirez, and Julian Lerner. "I read 'Yes Day!' to my middle daughter and she loved it. She used to fantasize about having a 'Yes Day' and I think she might've been 3 years old when she said she wanted a 'Yes Day' for Christmas," the Once Upon A Farm co-founder revealed (via Media News Now).
"A couple years ago, I posted some exhausted picture of myself in the aftermath of one of my 'Yes Days' on Instagram — and the wife of Ben Everard, one of our producers, said this should be a movie," she added. "So they contacted me and it was just a no-brainer. Of course this should be a movie! We were off to the races immediately."
Jennifer Garner says her family's Yes Days are unplanned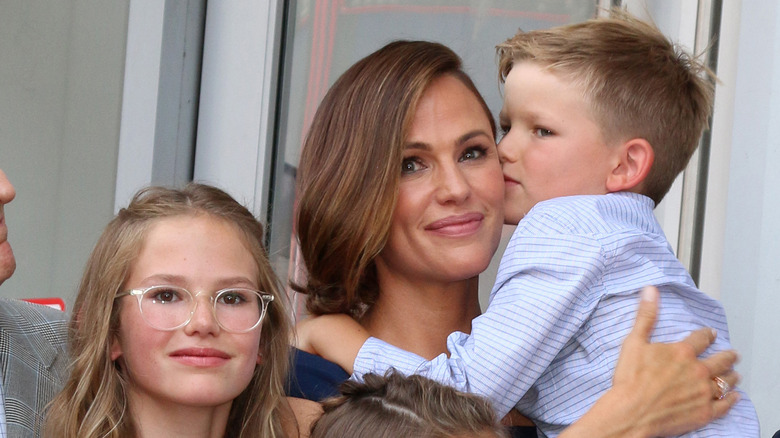 In an interview with Media News Now, Jennifer Garner described what a typical "Yes Day" looks like for her and her three children. "We don't do anything huge. Truth be told, it's really more about a kid getting to just bend the everyday rules. It's ice cream for breakfast, sleeping outside in the yard, and … I do something with them called Coach Mom where I make them run laps and do push-ups — for fun, not in a serious way — but they'll do Coach Kids, and they'll make me do all kinds of crazy things," she admitted.
Although Garner's been observing the tradition for years, there's no set day for her family's "Yes Days," as she likes to surprise her children with them at random. "My kids' 'Yes Days' are a surprise, which is different from the movie. We wake up, I've cleared my day, I've cleared their days, and I just say, 'Hey, guess what, kids? It's 'Yes Day!'" the actress explained. "And by then I've already planted little things in their mind like, 'Wouldn't it be fun if we went to the cake decorating place and everyone did a cake?'"
Yes Day is returning for a sequel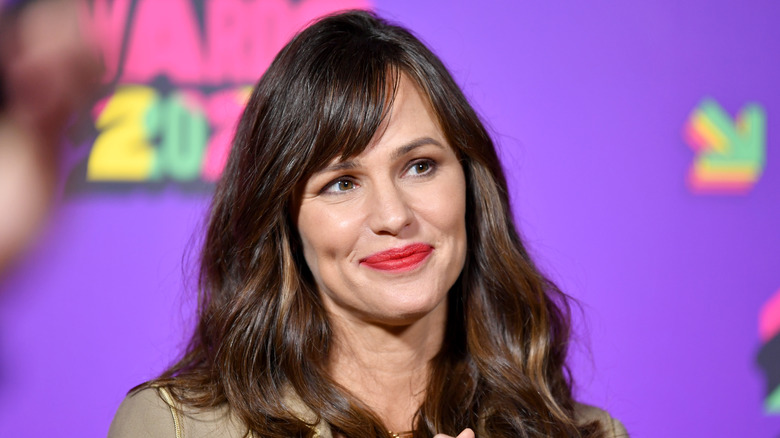 In July of 2021, news broke that a "Yes Day" sequel would be making its way to Netflix, thanks to the success of the first film. Per Variety, the family film was streamed in 62 million households at the time that the sequel was announced, and it was Netflix's "biggest kids and family movie to date."
Jennifer Garner, who served as a producer on the first movie, is set to produce and star in the second "Yes Day" installment. "I had the most gratifying, creative, experience bringing 'Yes Day' to life," the Golden Globe winner stated. "Seeing Netflix's global reach as the Torres family wreaked havoc in homes all over the world makes me eager​ ​to dive in with another Day of Yes; I can't wait. I am grateful for Netflix's continued support and look forward to mixing it up across the board with this partnership."
Source: Read Full Article