How Well Do Meghan Markle and Princess Eugenie Get Along? The Answer Might Surprise You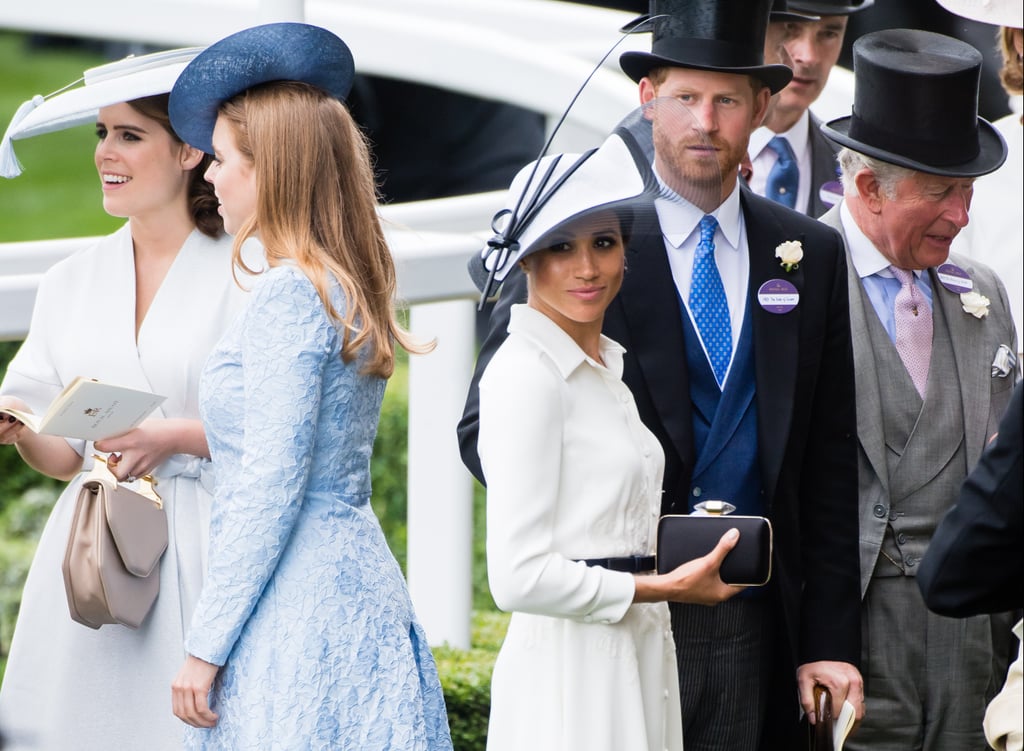 How Well Do Meghan Markle and Princess Eugenie Get Along? The Answer Might Surprise You

Meghan Markle officially joined the royal family in May, and in the months since, she's made her mark with her first royal tour alongside Prince Harry and her first solo project. But the latest headlines have been more about how she fits in with the rest of the royals. It was previously reported that she gets along well with most members of the family — yes, even Kate Middleton! — but in recent months, there have been rumors of drama. We'll most likely never know what's really going on between the Duchess of Sussex and her in-laws, and that goes for her relationship with Princess Eugenie, too. But don't assume there's anything but friendship there.
Given the close bond between Eugenie and her cousin Harry specifically, it's easy to imagine that Meghan would be buddies with Eugenie as well. And reports support this: she was one of the first in the royal family to meet Meghan and apparently told others that she thought Meghan and Harry "were the perfect match."
The couples got along so well that Eugenie and her now-husband, Jack Brooksbank, even traveled to Canada (while Meghan was living there filming Suits) to attend a Halloween party at a Toronto nightclub with Meghan and Harry in 2016, well before Harry publicly confirmed their relationship. In the time since, the pairs have reportedly gone on even more double dates in London.
Source: Read Full Article