How Many Kids Does Talk Show Host Maury Povich Have?
Maury Povich may be best known as the bearer of bad (or good) news when it comes to paternity test results. His TV show Maury became the place for guests to go when they want to learn if a child is or is not theirs. And viewers have long tuned in to hear Poivich say: "You are [not] the father!" But he won't be uttering those words anymore because after more than three decades Povich has announced that he is retiring.
Here's more on the daytime talk show host including his net worth and how many kids he has fathered himself.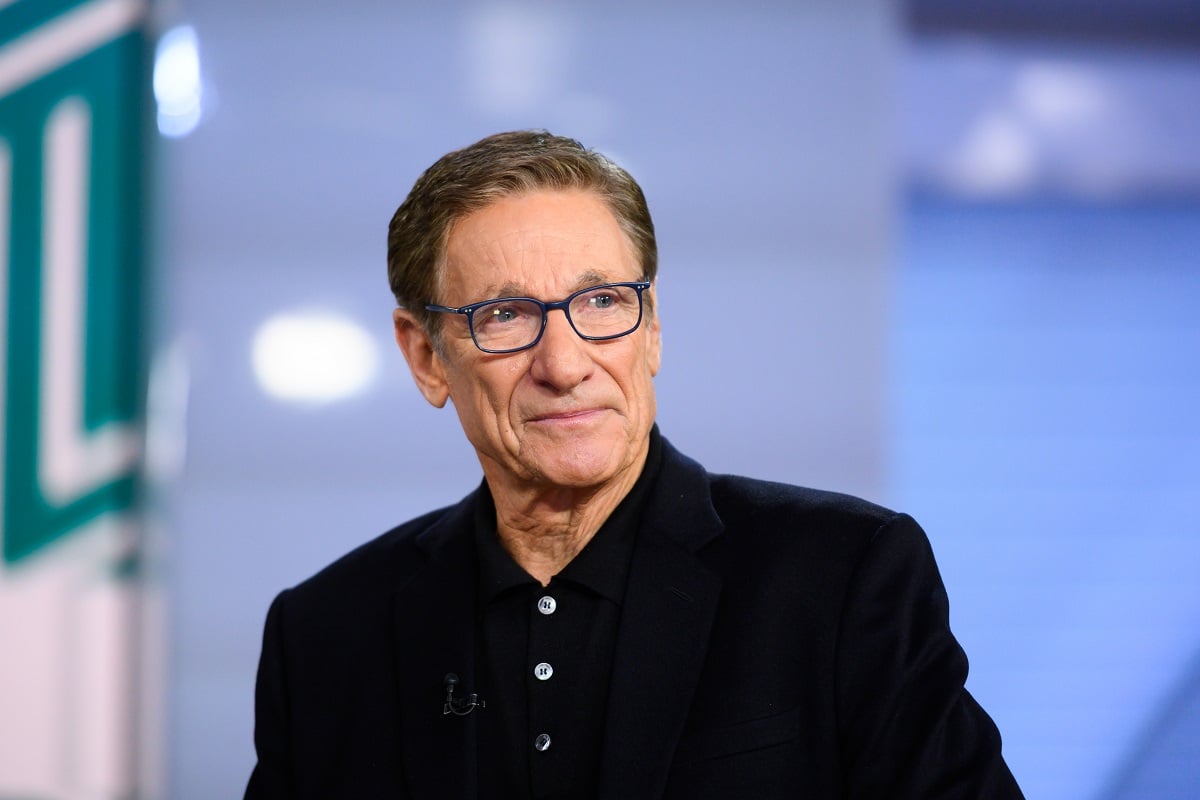 Povich issued a statement about ending his 'Maury' talk show
After 31 seasons, the announcement was made on March 21, that Povich's show would end in the 2022 season.
"Six years ago when I was ready to retire, my NBCUniversal family asked me to continue the show," Povich said in a statement (per CNN). "Even though I told them I was ready for assisted living, out of loyalty to NBCUniversal and my more than 100 staff and crew members, Tracie Wilson and I agreed to one more deal. I'm so proud of my relationship with NBCUniversal and all those who worked on the "Maury" show but as I occasionally tell my guests on 'Maury,' 'Enough, already!'"
Executive vice president for NBCUniversal Syndication Studios Tracie Wilson added: "Maury and I decided two years ago that this season would be the farewell season for the show, and while his retirement is bittersweet, we are so happy for him to be able to spend more time on the golf course. Maury is a television icon, a pop-culture legend, and we couldn't be more proud to have been a part of his incredible career."
How many kids Povich has
Povich is married to Connie Chung. He and the veteran news anchor and reporter wed in 1984. Chung is his second wife as Povich was married Phyllis Minkoff from 1962 to 1979.
Povich has three children: Susan Anne Povich, Amy Povich, and Matthew Jay Povich. He shares his two daughters with Minkoff while he and Chung share their son who they adopted in 1995.
What's his net worth?
Povich, who was born on Jan. 17, 1939. He graduated from the University of Pennsylvania in 1962 with a degree in journalism. He worked as a radio reporter for a time before he became the host of the show A Current Affair in the late 80s. The TV personality then began hosting The Maury Povich Show in 1991. The program was later renamed Maury. Today, he has a net worth of $80 million, according to Celebrity Net Worth.
Povich is currently the longest-running daytime talk show host in TV history.
When asked what has made his show so successful over the years Povich told KTLA: "I think you have to change with the times … There is a thread — and the thread is storytelling — I've always believed that it's about storytelling … each individual story has its unique quality."
Source: Read Full Article