Hero Capitol police officer, Eugene Goodman, escorted Kamala Harris at the inauguration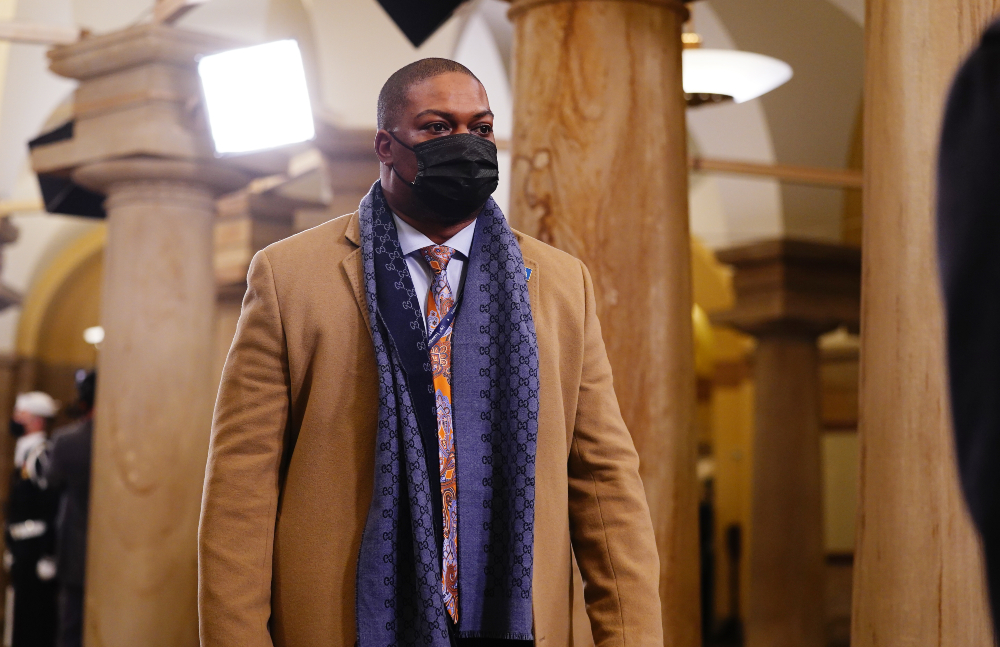 Although most of the stories from the violent attacks on the Capitol were awful, there were a few commendable acts. Like the women aides who had the wherewithal to collect and secure the ballots so the electoral vote could be certified that night as scheduled. Or the young aides who protected their congressional bosses by sheltering in place because they'd been taught to during active shooter drills in school. But one story stood out and that was the actions of Officer Eugene Goodman of the Capitol Police Force. Officer Goodman used himself as bait to lure Capitol insurrectionists away the unsecured doors of the Senate floor and directly into a group of fellow officers:
Absolutely everyone hailed Goodman as a hero, which is exactly what he was. While we watched other officers moving barricades and taking selfies with the terrorists, this man put his life on the line.
There has been much discussion about how, exactly, Goodman will be honored. Many in Congress want to award him the Congressional Gold Medal. I'm sure the Capitol Police force will give him a commendation, perhaps the Mayor of DC will as well. We may eventually see Officer Goodman at one of our new president's Medal of Freedom ceremonies, who knows. Right now, the dust is still settling from that day and so much needs to be sorted out, both good and bad. With the inauguration and fear of subsequent disruption, accolades and awards must take a backseat to more pressing matters. That's why it was so impressive that the Biden Inauguration team found a wonderful way to honor Officer Goodman. He was asked to escort Vice President Kamala Harris to the Inauguration as she was sworn in as the first Black/Asian Female Vice President of the United States of America
The now-famous Capitol Police officer who rerouted rioters away from the Senate chamber during the insurrection, potentially saving the lives of Vice President Mike Pence and others, has been promoted to acting deputy House Sergeant at Arms. As part of his new job, Eugene Goodman, a Black officer, escorted Vice President-elect Kamala Harris, the first Black woman to hold the office, at the inauguration on Wednesday. Goodman escorted Harris and her husband Doug Emhoff through the Capitol shortly after 11 a.m. Harris and President-elect Joe Biden will be sworn in today in a slimmed-down ceremony with precautions for the coronavirus pandemic.
[From The Daily Beast]
I'm giving credit to the Inaugural team, but I don't know who made the call. VP Harris might have requested Goodman specifically. I, for one, got very emotional when I saw him walking VP Harris (I just like writing it out) and her husband into the building. Not only emotional, but a little safer, did you see how seriously he took his role?
…now escorts the Vice President-Elect Kamala Harris at #Inauguration
pic.twitter.com/aG6Z9GsJTH
— Eric Feigl-Ding (@DrEricDing) January 20, 2021
Goodman's presence was lost on nobody. Listen to the ovation he received when he was announced:
Standing ovation and cheers for a true hero, Officer Eugene Goodman. pic.twitter.com/MtmQIr6gZk
— Rep. Jason Crow (@RepJasonCrow) January 20, 2021
Goodman stayed with VP Harris up until she left for Arlington cemetery (I appreciate he wore the camelhair coat, so I was able to find him on TV). Following that, I assume he will return to his job on the force, where everyone will move about the Capitol with more confidence knowing he's there. Hopefully the honors, citations and commendations will come flooding in. But this is why I love this particular recognition so much: as much as plaques and medals look good hanging on a wall, this honor was the job itself. They said he was so good at what he does, they wanted him to do it for the most important people in the country on the most important day of their career. That is the highest honor they could pay him, and they did it in front of the entire nation. It was a beautiful message for an remarkable person. Perfect.
— YS (@NYinLA2121) January 20, 2021
But even the most perfect moment can stand to have a little fun poked at it, as our friend Karen sent us:
— Eric Haywood (@EricHaywood) January 20, 2021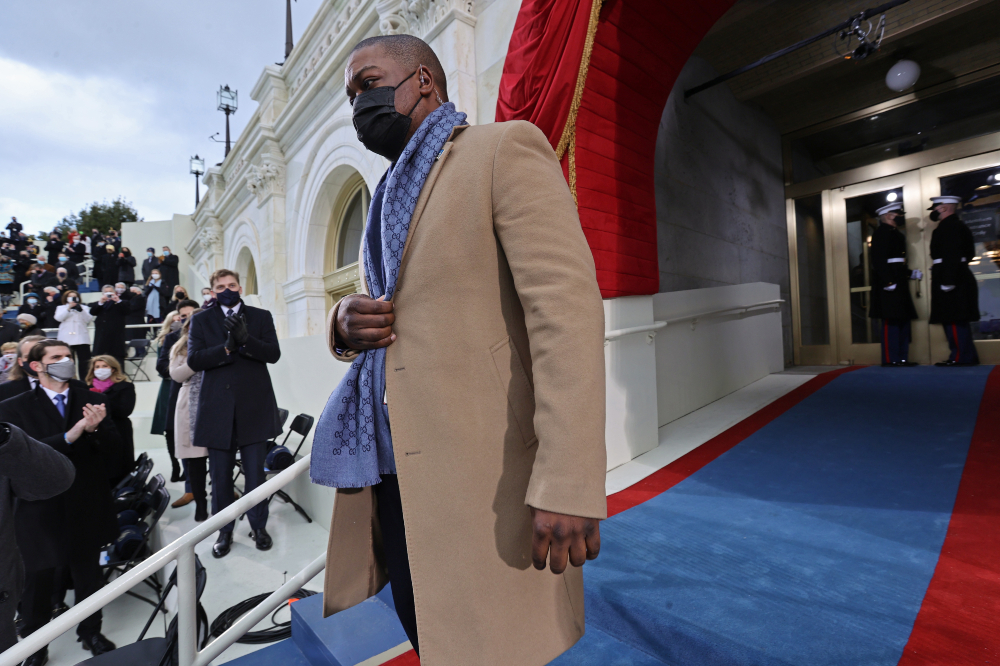 These are from Inauguration rehearsals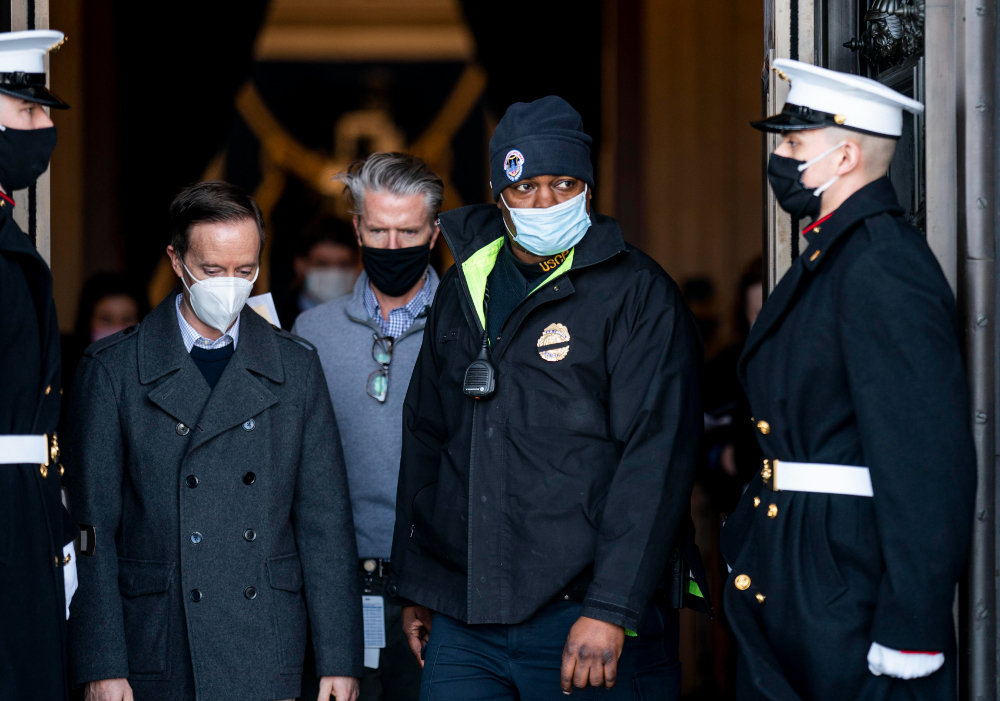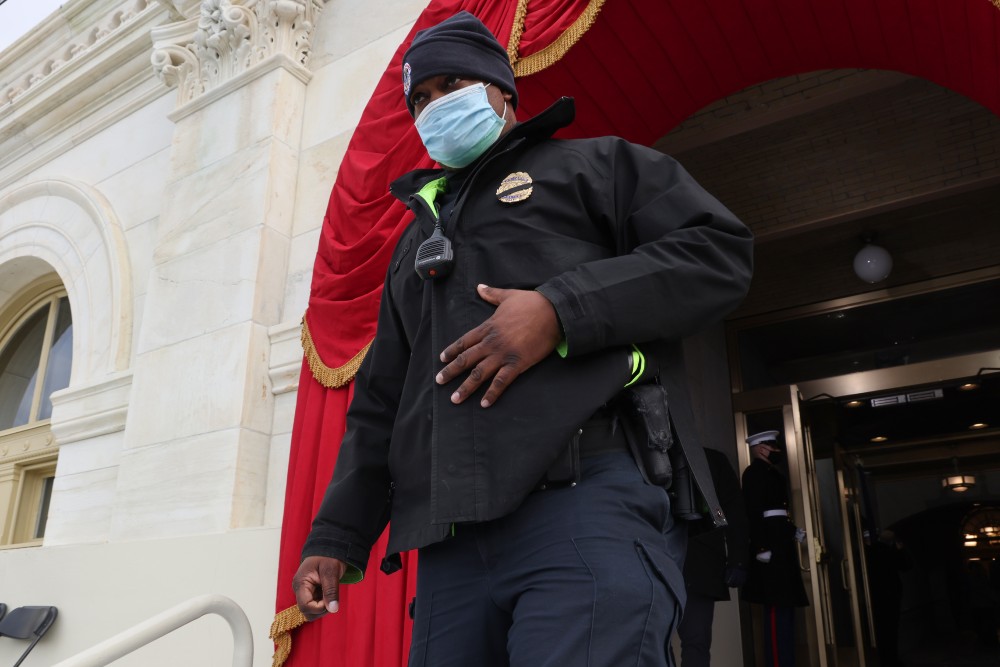 Source: Read Full Article