Here's What a Lip Reader Says Harry and Meghan Talked About During Their Jubilee Appearance
No matter how low-key Prince Harry and Meghan Markle are trying to be on their visit back to the U.K. for the Queen's Platinum Jubilee celebration, they are making SO MANY headlines.
Even though the Sussexes have only made one real, public appearance during the Jubilee (at Thursday's Service of Thanksgiving at St. Paul's Cathedral) and even though they went out of their way to avoid potential photo ops/gossip fuel moments with Prince William and Kate Middleton at that one event (the c0uples sat what felt like approximately a million miles apart), Harry and Meghan have still been generating an overwhelming amount of buzz/attention/rampant speculation during their trip.
Case-in-point: Lip readers scrutinized their one public outing to reveal the ~private~ conversations they had during the Jubilee service. (Spoiler alert: Said conversations are zzzzzzzzzz x infinity).
Lip-reading expert Juliet Sullivan revealed to the Daily Mail what Harry and Meghan said when they arrived at the cathedral and exchanged greetings with the Archbishop. The bombshell (/s) comments? Polite small talk about the weather and the building's architecture.
Literally.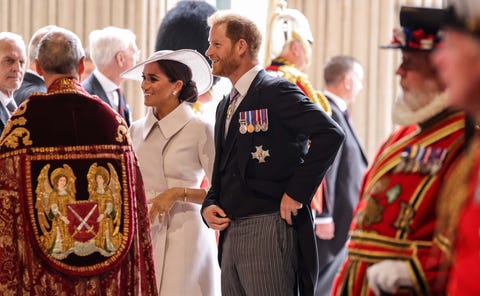 "Good morning. Nice to see you…Thank you the weather has been kind to us…Yes we shall go in," Harry apparently said to the Archbishop.
Meghan, not to be out polite-but-not-actually-interesting-ed, then said, "I've never been here, it's beautiful."
At one point during the service, Harry and Meghan talked to each other and Meghan laughed, which seems like a hint that the conversation would be interesting but—SPOILER AGAIN—it wasn't.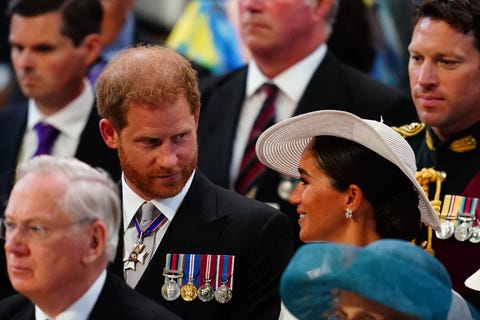 According to Sullivan, the giggle-inducing exchange seems to have been about logistics for leaving the event:
Harry and Meghan's most interesting lip-reading moment by far (and, remember, that's a low bar to clear), came at the end of the service, when they posed for photos with Harry's cousin, Zara Tindall, and her husband, Mike Tindall and talked about waiting for their car to be brought around to pick them up.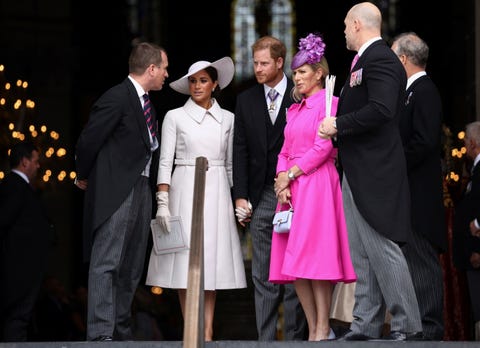 Was the conversation interesting? Not really, but compared to the other lip-reads? RIVETING.
In Harry and Meghan's defense, being deliberately and aggressively boring in public is probably the best and only offense they have in their ongoing battle for privacy, so we're considering all of this a strategic move and awarding points to the Sussexes for not feeding the gossip machine at all.
Source: Read Full Article