GMA's Amy Robach unrecognisable with long hair in teenage school photo throwback
It has been a somewhat turbulent time for Good Morning America star Amy Robach after it was revealed that she and her co-star T.J. Holmes have been having an affair since March 2022, with the news coming to the public's attention at the end of November. As such, Amy has taken a break from GMA, and has been spotted out enjoying the holidays with T.J.
MORE: GMA3′ T.J. Holmes' attraction to Amy Robach – according to body language expert
The Good Morning America star has had an incredible career as a successful journalist which all kicked off after she graduated from the University of Georgia with a degree in broadcast journalism. Back in 2021, her daughter Ava shared an epic throwback photo of her famous mom as a college student on Instagram, which was re-shared by Amy.
WATCH: TJ and Amy's flirtiest moments
In the photo, the mom-of-two looked unrecognisable with long hair and bangs as she posed for a picture sitting in her room in the halls of residence. In the caption, Ava wrote: "College in a nutshell but 20 years ago." Amy started her career at WCBD in 1995, working there for four years before going on to work at WTTG in Washington D.C. She moved to New York in 2003, working for four years at MSNBC, and later became co-anchor at Weekend Today in 2007.
TRENDING NOW: GMA3's Amy Robach dropped huge hint about marriage troubles months before T.J. Holmes affair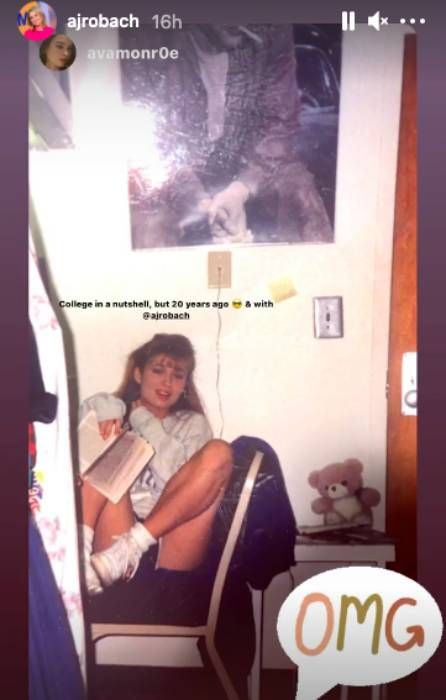 Amy Robach looked almost unrecognisable in a throwback college photo
Amy has been working on GMA as one of the show's main anchors since 2014 before the hiatus following the shocking revelation. However, both she and T.J. GMA3 co-stars have since separated from their respective partners – and it has now been reported that T.J. has filed for divorce for his wife of 12 years.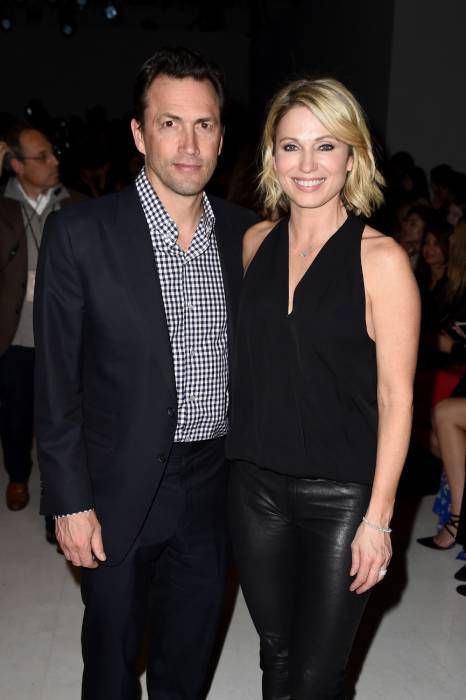 The GMA star is still married to estranged husband Andrew Shue
It is not known whether Amy and her estranged husband, Andrew Shue, are also planning to file for divorce, or if they already have, but the former couple have been spending the holidays in different parts of the United States.
MORE: Amy Robach's husband, Andrew Shue's, famous family – how they'll support him during difficult time
Amy is a doting mother to daughters Ava and Annie, who she shares with her ex-husband Tim McIntosh. She is also stepmom to husband Andrew Shue's three sons Nate, Aidan and Wyatt.
Read more HELLO! US stories here
Source: Read Full Article